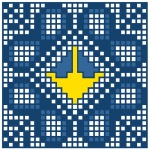 Special Ukraine Tours
Kiev Tours | Tour Guide


Ukraine Tours with Tour Guide for 105 Percent Satisfaction!

Kyiv Tour Guide | +38 050 936 96 80 |
contact@ukraine-kiev-tour.com
Ukraine Military Tour | "Soviet Union (USSR) Military Heritage"
Itinerary, Sights, Attractions and Map
Individual and group tours to Ukraine with Ukrainian local guide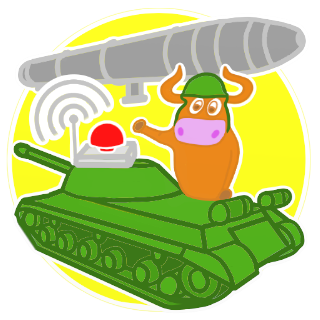 Ukraine Military Tour "Soviet Union (USSR) Military Heritage" is specifically created for fans of military heritage of Soviet Union (USSR).
The military tour let to visit the most interesting military sights of Ukraine:
- Military Museum "Skelja" ("The Rock") - Bunker of Joseph Stalin
- Museum of Strategic Missile Forces
- Ukraine State Aviation Museum
- Museum of Long-Range and Strategic Aviation
- Kiev Museum of History of Great Patriotic War
- Mother Motherland
- Kropyvnytskyi Flight Academy.

You travel around Ukraine over 1600 km / 995 miles by car to enjoy most interesting military sights and attractions of Ukraine.
Ukraine Military Tour | Soviet Union (USSR) Military Heritage | Itinerary

Day 1

Transfer by private car from hotel in Kiev to Korosten. Visiting of Military Museum "The Rock" - Bunker of Joseph Stalin:

unique collection of gas masks of Soviet Army

nuclear protective clothing
chemical protective clothing
original Molotov cocktail (petrol bomb, fire bomb) with instuction to use
weapon of World War II
NKVD room for questioning

Transfer to Zhytomyr. Sights of Zhytomyr: Korolyov Museum of Cosmonautics (ballistic missile R-5 Pobeda SS-3 Shyster and R-12 Dvina SS-4 Sandal that caused Cuban Missile Crisis in 1962). Transfer to Vinnytsia. On the way visiting Wehrwolf (ruins) and Private Collection of Weapon of Second World War:

wehrmacht anti tank gun Pak 38

(one of 11 original copies that remains in the world)
military truck МАН ML4500S
Thompson submachine gun
Stern submachine gun
german heavy machine guns MG-34, MG-42
Soviet medium machine gun Degtyaryov DS-39
German beer barrel of World War II
Tiger Tank (made on the basis of Soviet tank)
combat reconnaissance patrol vehicle BRDM - one circle (around 12 EUR)
motorcycle Dnepr MV 72
motorcycle BMW R35 1939
four wheel drive Soviet military vehicle GAZ-67

Unique night show of Light and Music Fountain Roshen also known as Sweet Love Fountain - Europe's largest floating fountain. Night in hotel.


Sergei Korolev Space Museum

Day 2

Transfer to Uman. Walking tour in Sofiyivka Park with boating in underground tunnel of Styx river. Transfer to Pobuzke. Visiting Museum of Strategic Missile Forces as military nuclear heritage of Soviet Union (USSR) - the only military museum of its kind in the world:

unified command post

(descent by elevator to depth of 36 meters of Battle Station, take the seat of Number 1 and imitation of nuclear missile launch)

missiles silo launcher

the largest and the most powerful strategic missile R-36 SS-18 Satan

protective structures

samples of missiles

transporters, loaders and refueler

underground tunnels

samples of missile engines

Optional ride by tank IS-3 of 1964 in Museum of Strategic Missile Forces.

Transfer to Kropivnitskiy. Night in hotel.

Day 3

Transfer to Kropyvnytskyi Airport (KGO) for ramp tour of helicopters and aircrafts IL-78 (the first prototype), pink Yak-40, Mil Mi-2, An-2, L-410, An-24, An-26 with possibility to visit cockpits of some of them.

Transfer to Flight Academy of National Aviation University and its Aviation Museum then to Flight Simulators Center to look flight simulator An-26 (optional activity - to fly for 30 or 60 minutes).

Next transfer to Aviators Alley with Aircraft-Museum An-24, unique and only one in Ukraine jet bomber Ilyushin Il-28, Yak-40 with sign "Donbass" of former Kirovograd Airlines, Mig-21 and put some coins in famous nest hat "Starling Box Forever" for luck and safe flights.

Next transfer to Kremenchuk Aviation Museum and Museum of Military Equipment.

Next transfer to Poltava. Night in hotel.


Day 4

Transfer to Museum of Long-Range and Strategic Aviation with observation of unique aircrafts:

Tupolev Tu-160 White Swan (Blackjack)

- only one in the world in the museums, access inside cockpit
Tupolev Tu-95MS (Bear), access inside cockpit
Tupolev Tu-22M3 (Backfire), access inside cockpit
Tupolev Tu-22K (Blinder)
Tupolev Tu-16 (Badger)
Tupolev Tu-134UBL (Crusty)

On the way visit of Pereyaslav-Khmelnytskyi Museum with exposition:

- Museum of Bread (Soviet combine harvesters, agricultural machinery and other equipment connected to production of bread in soviet Union
- Museum of Space (the museum is located inside wooden church as it was in USSR time when churches turned into museums, in exposition - Lunokhod-1, spacesuit and parachute of the first spaceman Yuriy Gagarin)
- Transport Museum (the exposition of carts from Rome Empire time to now)

Transfer to Kiev. Night in hotel.


Day 5

Morning visit of Kiev Railway Transport Museum with open-air exposition of historical locomotives, wagons-salons for high-ranking passengers, freight cars and tanks, railway equipment of special purpose.

In Kiev visiting of Ukraine State Aviation Museum with possibility to look at transport and military aircrafts (optional Ukraine State Aviation Museum Extended Tour with opening of 5 cockpits of aircrafts and helicopters on selection: Su-15, Mig-23, Mig-25, Il-86, Yak-38, Be-12, Tu-142, Tu-22M0, Mi-14, Ka-27):

aeroplanes:

Aero L-29 Delfin, L-39C Albatross
Antonov An-2, An-24, An-26, An-71
Beriev Be-6, Be-12PL
Ilyushin Il-14P, Il-18, Il-28, Il-62, Il-76T, Il-86
Mikoyan-Gurevich MiG-15UTI, MiG-17, MiG-17F, MiG-21PF, MiG-21PFM, MiG-21UM, MiG-23BN, MiG-23ML, MiG-25RBT, MiG-27K, MiG-29
Sukhoi Su-7BM, Su-15TM, Su-17M, Su-17UM-3, Su-24, Su-25
Tupolev Tu-22M0, Tu-22M2, Tu-22M3, Tu-104, Tu-134, Tu-134A, Tu-134UBL, Tu-142MZ, Tu-154
Yakovlev Yak-18PM, Yak-28U, Yak-38, Yak-40, Yak-50

helicopters:

Kamov Ka-25PL, Ka-26, Ka-27PL
Mil Mi-1, Mi-4, Mi-6A, Mi-8, Mi-8TM, Mi-14BT, Mi-14PL, Mi-24A, Mi-24D, Mi-24P, Mi-24V, Mi-26
PZL-Swidnik Mi-2

Transfer to Museum Aviation Training Hangar with possibility to look at (optional activity - flight by flight simulator Tu-134A for 60 minutes):

Unique Tupolev ANT-7 of 1929 year - the only one copy in the world
helicopter Mil Mi-8 (visit cockpit, run the main rotor)
aircraft Let L-410 Turbolet (visit cockpit, run blades of propeller)
Antonov An-2, An-24
Tupolev Tu-154
Yakovlev Yak-42
helicopters Mil Mi-2, Mi-4 (visit cockpit), Kamov Ka-26 (visit cockpit)

Next transfer to Kiev Museum of History of Great Patriotic War to look at monumental statue Mother Motherland (view outside).

Optional Activities

Kyiv Shooting Tour with shooting of AK-47, Glock 17 and Sniper Rifle Z-10

Transfer to the hotel in Kiev.


Mother Motherland Monument

Total cost of Ukraine Military Tour "Soviet Union (USSR) Military Heritage" | Terms and conditions

Minimum number of tourists - 2 persons.

Cost: On request

The tour itinerary could be change during the tour depends on situation and weather conditions.

Total cost includes:

all transfers to/from hotel in Kiev
support for English-speaking guide and interpreter during the entire tour
all transfers on the route of the trip by car (2 persons) or minivan (more than 2 persons)
all hotels on the route according to the Itinerary (Standard Double)
Bed and Breakfast (BB)
entry tickets to museums or other sights

Total cost not includes:

flight tickets to/from Kiev
insurance (could be purchase in Kiev before the tour)
optional activities on the tour route
souvenirs and personal expenses
lunches and dinners
Reviews of our tourists of Tour "USSR Military Heritage"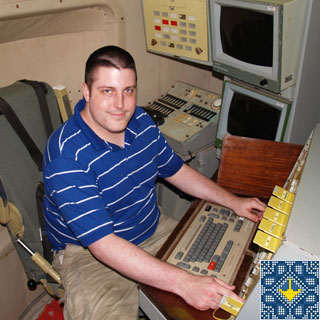 Military Tour Review



I chose Pavel to plan my Ukraine vacation for many reasons. His website is such a great resource. Every element of the tour is explained in detail so you know what you are doing, seeing and paying for. Other Ukrainian tour agencies I checked out on the internet do not offer such a wide range of activities and sights to see. Pavel speaks excellent English and is a good backup photographer when you are too busy having fun to take pictures. When Pavel takes you around to different destinations in Ukraine he makes sure to recruit the local experts and guides to explain what you are looking at. Even though Ukraine is in the news for having a military conflict, it is a huge country and the military action is only in a small area. I felt safe the whole time. Plenty of ATM machines, affordable food and hotels, and free internet all around. Peter is a good driver, request him too.



Highlights



I loved driving the BTR-60 Armored personnel carrier at the Shampaniya interactive museum. The BTR is similar to the American Stryker but the Stryker only has been around for 15 years and the BTR much longer. If you are crazy enough and want to scare your mom, lie on the ground as it drives over you. Awesome collection of Afghan war and WW2 weapons and many activities, bring extra money! As a criticism, I think the museum needs more sizes of reproductions of historical uniforms for photo shoots. Humans today around the world are much larger than in the 1940s. Cool to know if they do fit you are posing in historically authentic uniforms.

Buran is the super high tech space shuttle program flown only once by the Soviet Union. It went into space and back completely automated with no crew onboard. That was a massive surprise to me as I had never heard of it. I don't think many Americans are aware of Soviet air and space accomplishments beyond Sputnik and Yuri Gagarin.

The nuclear missile base at Pobuzke was an extreme visit too. Going deep underground into the command bunker you felt the seriousness of the place. Once the command center was powered up it was strange to see the 1970s computers, button lights, and gauges flash on ready for the button push to end the world.

For the authentic Red Army Experience, drink some locally made vodka and hook up with a local girl ;)



Craig Martindale, Washington, USA
| | | |
| --- | --- | --- |
| | - please, look at reviews of tourists about our tours | © 2011 - 2021 All rights reserved |