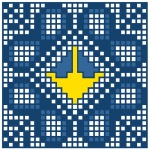 Travel Guide | Ukraine Kiev Tour
Ukraine Tours | Group | Individual


Invite you to travel in Ukraine, take part in Ukraine tours and enjoy perfect travel moments of sightseeing, helicopter, industrial, military, children, aviation and city tours!

Kiev Tour Guide | +38 050 936 96 80 |
contact@ukraine-kiev-tour.com
Kiev Sights | State Aviation Museum
Individual and group tours to Kiev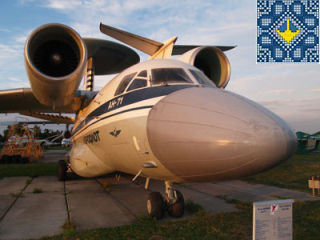 State Aviation Museum (Zhuliany) is the youngest and the largest museum of Soviet Union (USSR) aviation in Ukraine. It was created in 2003 on the occasion of celebration of 100th anniversary of world aviation. The museum is located in the former training aircraft airfield of National Aviation University and its aircrafts became the nucleus of aviation museum collection.
The exposition of the museum began with only 30 aircrafts - today the exposition of State Aviation Museum has more than 70 aircrafts and helicopters. It was also deployed another area of the exhibition - samples of airborne weapons and aircraft engines.
In State Aviation Museum presents the development of almost all leading aviation design bureau of Soviet Union (USSR) - Tupolev, Yakovlev, Ilyushin, Antonov, Sukhoi, Mikoyan-Gurevich, Kamov, Mil, Beriev as well as a replicas of the early XX century. The collection of aviation museum formed on the basis of sections of aircrefts created by each aviation design bureaus. The exception is Tupolev design bureau - there is separate collection included bombers Tu- 22M.

Presented in State Aviation Museum of Ukraine collection of aircrafts of design bureau Mikoyan and Gurevich as well as helicopters of Mil design bureau is one of the most complete in the world. In aviation museum also exhibited rare MiG-15UTI and Mi-1M.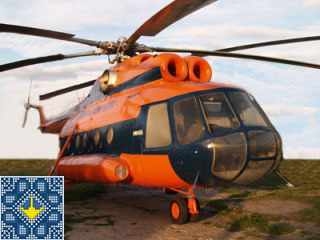 Many of State Aviation Museum aircrafts still maintaining performance. In most of aircrafts operate properly all electronic and mechanical systems so they ready to fly after technical inspection. Tourist and guests of the aviation museum could visit the cockpit of Ilyushin IL-62 and Mil Mi-26 helicopter and feel yourself like a pilot.
Just in 100 meters from State Aviation Museum there is a runway of Kyiv International Airport (Zhuliany, IEV) so there is a possibility to look at taking off and landing of aircrafts and make unusual pictures.
After the collapse of Soviet Union (USSR) since 1990 training aircraft airfield of National Aviation University was in a derelict state. During almost 13 years aircrafts lost its former appearance and the airfield overgrown of wild grass. The territory of the future State Aviation Museum during this period gradually transformed into aircraft warehouse.
The situation has changed radically only in 2003 when Cabinet of Ministers of Ukraine made the decision to create at training airfield of National Aviation University - State Aviation Museum.
In just three months before the opening of new State Aviation Museum exhibits has not yet touched by the hand of restorers. In an extremely short period of time by organizing broad cooperation with dozens of aviation companies throughout Ukraine it was possible to prepare the aviation museum for its opening on 30th of September 2003.
Ukraine State Aviation Museum has such transport and military aircrafts and helicopters of Soviet Union (USSR) period:
aeroplanes:

Aero L-29 Delfin, L-39C Albatross
Antonov An-2, An-24, An-26, An-71
Beriev Be-6, Be-12PL
Ilyushin Il-14P, Il-18, Il-28, Il-62, Il-76T, Il-86
Mikoyan-Gurevich MiG-15UTI, MiG-17, MiG-17F, MiG-21PF, MiG-21PFM, MiG-21UM, MiG-23BN, MiG-23ML, MiG-25RBT, MiG-27K, MiG-29
Sukhoi Su-7BM, Su-15TM, Su-17M, Su-17UM-3, Su-24, Su-25
Tupolev Tu-22M0, Tu-22M2, Tu-22M3, Tu-104, Tu-134, Tu-134A, Tu-134UBL, Tu-142MZ, Tu-154
Yakovlev Yak-18PM, Yak-28U, Yak-38, Yak-40, Yak-50

helicopters:

Kamov Ka-25PL, Ka-26, Ka-27PL
Mil Mi-1, Mi-4, Mi-6A, Mi-8, Mi-8TM, Mi-14BT, Mi-14PL, Mi-24A, Mi-24D, Mi-24P, Mi-24V, Mi-26
PZL-Swidnik Mi-2
You could visit State Aviation Museum as a part of Ukraine Grand Aviation Tour (4 days / 3 nights).
Ukraine Grand Aviation Tour | Top Airplanes and Helicopters | Video
| | | |
| --- | --- | --- |
| | - please, look at reviews of tourists about our tours | © 2011 - 2019 All rights reserved |