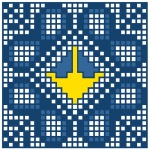 Special Ukraine Tours
Kyiv Tours | Tour Guide


Ukraine Tours with Tour Guide for 105 Percent Satisfaction!

Kyiv Tour Guide | +38 050 936 96 80 |
contact@ukraine-kiev-tour.com
Kropyvnytskyi Flight Academy Aviation Tour | IL-78, Pink Yak-40, IL-28
Individual and group tours to Kropyvnytskyi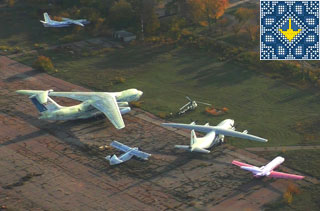 Kropyvnytskyi Flight Academy Aviation Tour lets aviation fans to take part in ramp tour in Kropyvnytskyi Airport (KGO) with unique IL-78, Pink Yak-40 and visit aircrafts of Flight Academy of NAU like IL-28.
The aviation tour in Flight Academy of National Aviation University and Kropyvnytskyi Airport (KGO) take place around 2 hours with optional flights by aircratfs of Kropyvnytskyi Flight School as well as flights simulators L-410 and An-26.
Kropyvnytskyi Flight Academy Aviation Tour Itinerary
Arrival in Kropyvnytskyi by helicopter Robinson R44 (2 passengers) from Kiev or by helicopter Mi-2 / MSB-2 (5 passengers) from Zaporizhzhia (Helicopter Tour "Spirit of Soviet Heritage"). Transfer to Kropyvnytskyi Airport (KGO) for ramp tour of helicopters and aircrafts IL-78 (the first prototype), pink Yak-40, Mil Mi-2, An-2, L-410, An-24, An-26 with possibility to visit cockpits of some of them and Kropyvnytskyi Flight School Hangar with lights aircrafts which use for students who learn to fly.
Next visit URGA Airlines aircrafts An-24, An-26 and Saab340B. Transfer to Flight Academy of National Aviation University and its Aviation Museum then to Flight Simulators Center to look flight simulators of L-410 and An-26 (optional activity - to fly each one or just one of them for 30 minutes). Next transfer to Aviators Alley with Aircraft-Museum An-24, unique and only one in Ukraine jet bomber Ilyushin Il-28, Yak-40 with sign "Donbass" of former Kirovograd Airlines, Mig-21 and put some coins in famous nest hat "Starling Box Forever" for luck and safe flights.
Transfer to to Kropyvnytskyi Airport (KGO) for flight by helicopter Robinson R44 to Kiev Halipad or by helicopter Mi-2 / MSB-2 to Zaporizhzhia.
Kropyvnytskyi Flight Academy Aviation Tour Cost: on request by cell-phone: +38 050 936 96 80 or e-mail: contact@ukraine-kiev-tour.com
The tour itinerary could be change during the tour depends on situation and weather conditions.
Total cost includes:
support for English-speaking guide and interpreter during the entire tour
helicopter charter
entry tickets to museums and other sights
permit
Total cost not includes:
flight tickets to/from Kiev
insurance (could be purchase in Kiev before the tour)
optional activities like flight by flight simulators or aircrafts of Kropyvnytskyi Flight Academy
souvenirs and personal expenses
meals
Kirovograd Flight Academy - L-410, Yak-40, IL-28, AN-12, IL-76, Mi-2 | Video
About Kropyvnytskyi Flight Academy of National Aviation University and Ilyushin IL-28
Kropyvnytskyi Flight Academy of National Aviation University is a flight academy with more than 60 years of history of professional training of national and international pilots and technicians.
The academy was created in 1951 as Kirovograd Military Aviation School of Long-Range Aviation Pilots for pilot training by IL-28 and then in 1960s was renamed as Kirovograd School of Higher Flight Training of Civil Aviation for pilot training on Li-2, IL-14, An-2, An-24, An-26, An-30, Yak-40.
From 1960 to 1978 the flight school made an enormous contribution in training of highly qualified aviation specialists for Aeroflot and airlines of many countries around the world (pilots - 22 327, navigators - 2 166, mechanics - 7 217, radio operators - 477, engineering technical staff - 2 306, 747 persons completed advanced training courses for the commanding staff, cadets were prepared: navigators - 1406, air traffic controllers - 1014. In total 37660 aviation specialists were trained).
In 1989 for the first time in world practice the first flight training of cadet pilots began to use L-410 multi-engine turboprop passenger aircraft in 1st flight squadron of Kirovograd Higher Flight School of Civil Aviation.
In 1993 by decree of Cabinet of Ministers of Ukraine the institution was given the status of State Flight Academy of Ukraine and funding has been discontinued in all areas of the flight school activity. The maintenance of aircraft fleet, airfields and their support services in the absence of state funding became an unbearable burden for the academy.
The entry of Ukraine into the world community required implementation of international norms and standards. In the field of training of flight specialists it was necessary to comply with requirements of ICAO for the issuance of certificates to aviation personnel. In accordance with them the minimum flight time for professional pilot is 140 to 180 hours. In Ukraine choose the way of reducing flight time to 130 hours. Anyway for such expensive aircraft like L-410 and An-24 the cost of training of one pilot-engineer cost 78000 USD. The way out of this situation was found - for future pilots of Ukraine the minimum flight time was reduced to 90 hours.
Future pilots for Ukraine began to prepare with a flight of 90 hours on Yak-18T and An-2 aircrafts. This has reduced the cost of pilot training with obtaining a basic higher education of bachelor in 4-5 times.
It was made the decision that the retraining of this pilot for multi-engined aircraft would be carried out upon receipt of full higher education with qualification of an engineer-pilot at the expense of financing from the airline in which the graduate will work.
Same year specialized center was opened for training of pilots, air traffic controllers and technical staff in accordance with standard ICAO programs (without academic education) with goal to invite for education international students.
On 15th of July 1993 in Kirovohrad (now - Kropyvnytskyi) was founded URGA Airlines with six aircrafts An-24 and seven aircrafts of An-26 transferred by State Property Fund of Ukraine from property of State Flight Academy of Ukraine.
In 1994 URGA Airlines received ICAO certificate for performing international freight transportation that let cooperation with United Nations Organization and cargo flights in Africa. Also URGA Airlines provide jobs for students of Kropyvnytskyi Flight Academy of National Aviation University. In 1996 URGA Airlines received IATA certificate.
In 1999 the new "Rules for issuing certificates to aviation personnel of civil aviation of Ukraine" came into effect which brought the norms of Ukraine in compliance with requirements of ICAO and JAA. Three categories of pilots are introduced - private pilot, commercial and transport pilot. In accordance with the requirements of ICAO pilot training consists of 13 stages.
After performing the first five stages with a flight of at least 40 hours private pilot certificate (PPL - Private Pilot License) is awarded. After completing nine stages with a total flight of at least 150 hours with a diploma in aviation education (junior specialist or bachelor) the specialist receives a certificate of a commercial pilot of 3rd class (CPL - Commercial Pilot License). After performing thirteen stages with a total flight time on a multi-engined aircraft according to instrument flight rules (IFR) for at least 1500 hours - transport pilot certificate (ATPL - Airline Transport Pilot License) is issued.
In 2000 Kropyvnytskyi Flight Academy begin to use very economical ultra-light aircraft TL-232 Condor for pilot training.
In 2007 new aircrafts Diamond DA40 and DA42 in use for training of pilots.
in 2011 the academy joined to National Aviation Univercity and now well know around the world as Flight Academy of National Aviation University.
Today the academy trains specialists in 10 specialties and specializations. Representatives of more than 30 countries of the world study at all faculties of Kropyvnytskyi Flight Academy of National Aviation University.
About Ilyushin IL-28
Ilyushin Il-28 is a front-line bomber designed for delivering bombing strikes in the enemy's front-line rear areas with two VK-1A turbojet engines of 2700 kilogram-force thrust, three-seat, all-metal design.
Bomb load is up to 3000 kg in the bomb bay of the fuselage. Rifle armament consisted of two fixed guns NR-23 in the bottom of the nose of fuselage with 200 shells and two similar mobile guns in the aft installation with 450 shells.
The crew seats were armored (the backrest is 10 mm, the seat cup is made of 6 mm steel), pilot and navigator have ejection seats. The seat of the gunner-radio operator (not catapulted) was protected by 8-mm steel armor. The sight glass of the radio operator had a thickness of 102mm and the side glass was 68 mm. In addition under the navigator and gunner-radio operator seats were 10-millimeter duralumin sheets. Total of armor of IL-28 aircraft.was 454 kg.
Five soft fuel tanks with a total capacity of 7908 kg located in the fuselage in front of the wings and behind the wings.
average fuel consumption was 2200 liters of

kerosene

per flight hour
weight of an empty aircraft - 12890 kg, normal take-off weight - 18400 kg and a maximum take-off weight - 21200 kg
maximum speed on the combat mode - 800 km/h and at an altitude of 4500 m - 902 km/h
take-off speed near the ground - 15 m/s
time to climb 10000 meters - 18 minutes
flight range - up to 2400 km at an altitude of 10000 m at a speed of 430 km/h
takeoff - 875 to 1150 m, landing - 1170 m
You could participate in Kropyvnytskyi Flight Academy Aviation Tour as a part of Ukraine Grand Aviation Tour (5 days / 4 nights).
| | | |
| --- | --- | --- |
| | - please, look at reviews of tourists about our tours | © 2011 - 2022 All rights reserved |