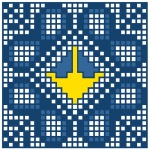 Travel Agency | Ukraine Kiev Tour
Sightseeing Tours | Group | Individual


We invite you travel to Ukraine, take part in Ukraine tours and enjoy perfect travel moments during bus, helicopter, industrial, military and romantic tours!

Kiev Travel Agency | +38 050 936 96 80 |
contact@ukraine-kiev-tour.com
Chernobyl Helicopter Tour by helicopter Robinson R44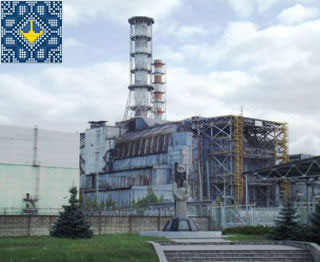 Chernobyl Helicopter Tour is unique experience to look at best sights of Chernobyl zone bird's-eye view during helicopter tour starting in Kiev by helicopter Robinson R44.
Chernobyl Helicopter Tour Itinerary
- Transfer Kiev city center - Kiev heliport
- Helicopter flight Kiev heliport - Chernobil Zone
- Helicopter flight over Chernobyl Zone without landing by route:
Chernobyl city - Graveyard of Ships - Unfinished 5 and 6 power units of Chernobyl Atomic Station - Chernobyl Atomic Station - Prypyat city - Chernobyl-2 "Russian Woodpecker" - Mezhyhirya Residence of Former President Viktor Yanukovych
- Helicopter flight Mezhyhirya Residence - Kiev heliport
- Transfer Kiev heliport to Kiev city center
To make Chernobyl Helicopter Tour over Chernobyl Zone it is needed special permit so you need apply for helicopter tour 5 days in advance. For the permit you need to send all passengers passport photocopies on e-mail: contact@ukraine-kiev-tour.com
Chernobyl Helicopter Tour Price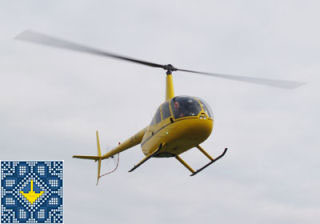 Robinson R44
Helicopter tour cost: 1197 USD per tour
Maximum number of tourists per tour: 2 passengers
Helicopter flight time: 2 hours
Payment terms: 100% pre-payment one day before helicopter tour
Helicopter Robinson R44 is a four-seat light helicopter produced by the Robinson Helicopter Company since 1992. Helicopter Robinson R44 was received FAA certification in December 1992.
Chernobyl Helicopter Tour Include
- all transfers by private car
- flight Kiev heliport - Chernobil Zone - Kiev heliport by Robinson R44
- permit for flight over Chernobyl Zone
- English speaking guide service
- insurance
- movie of helicopter flight
Chernobyl Helicopter Tour Route on Map
Need helicopter transfer in Ukraine? You could rent hire helicopter with pilot in Ukraine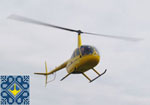 Cost of helicopter transfer:
697 USD per hour

Maximum number of persons:
3 passengers

Payment terms:
100% prepayment one day before departure

Helicopter:
Robinson R44
Average speed of flight:
175 km per hour

Heliport location:
Kiev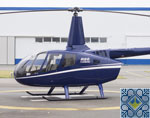 Cost of helicopter transfer:
1297 USD
per hour
Maximum number of persons:
3 passengers
Payment terms:
100% prepayment one day before departure
Helicopter:
Robinson R66
Average speed of flight:
220 km per hour

Heliport location:
Kiev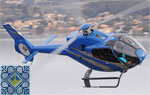 Cost of helicopter transfer:
1297 USD per hour

Maximum number of persons:
4 passengers

Payment terms:
100% prepayment one day before departure

Helicopter:
Airbus Eurocopter EC120B Colibri
Average speed of flight:
190 km per hour

Heliport location:
Kiev
Cost of helicopter transfer:
1497 USD
per hour
Maximum number of persons:
4 passengers
Payment terms:
100% prepayment one day before departure
Helicopter:
Eurocopter AS350 Ecureuil
Average speed of flight:
220 km per hour

Heliport location:
Kiev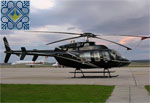 Cost of helicopter transfer:
1897 USD
per hour
Maximum number of persons:
5 passengers
Payment terms:
100% prepayment one day before departure
Helicopter:
Bell 407
Average speed of flight:
230 km per hour

Heliport location:
Kiev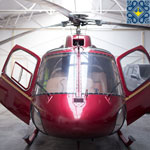 Cost of helicopter transfer:
1497 USD
per hour
Maximum number of persons:
4 passengers
Payment terms:
100% prepayment one day before departure
Helicopter:
Eurocopter AS355
Average speed of flight:
230 km per hour

Heliport location:
Lviv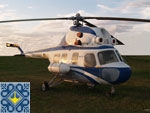 Cost of helicopter transfer:
1097 USD
per hour
Maximum number of persons:
5 passengers
Payment terms:
100% prepayment one day before departure
Helicopter:
Mil Mi-2
Average speed of flight:
150 km per hour
Heliport location:
Kharkiv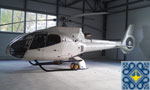 Cost of helicopter transfer:
2097 USD
per hour
Maximum number of persons:
6 passengers
Payment terms:
100% prepayment one day before departure
Helicopter:
Eurocopter EC130
Average speed of flight:
236 km per hour

Heliport location:
Dnipro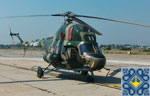 Cost of helicopter transfer:
850 USD
per hour
Maximum number of persons:
5 passengers
Payment terms:
100% prepayment one day before departure
Helicopter:
Mil Mi-2
Average speed of flight:
150 km per hour
Heliport location:
Zaporizhzhya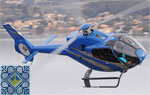 Cost of helicopter transfer:
1097 USD per hour

Maximum number of persons:
4 passengers

Payment terms:
100% prepayment one day before departure

Helicopter:
Airbus Eurocopter EC120B Colibri
Average speed of flight:
190 km per hour

Heliport location:
Mykolaiv
Cost of helicopter transfer:
6997 USD
per hour
Maximum number of persons:
16 passengers
Payment terms:
100% prepayment one day before departure
Helicopter:
Mil Mi-8
Average speed of flight:
180 km per hour
Heliport location:
Kremenchuk
| | | |
| --- | --- | --- |
| | | © 2011 - 2018 All rights reserved |