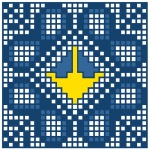 Travel Guide | Ukraine Kiev Tour
Sightseeing Tours | Group | Individual


We invite you travel to Ukraine, take part in Ukraine tours and enjoy perfect travel moments during bus, helicopter, industrial, military and romantic tours!

Kiev Travel Guide | +38 050 936 96 80 |
contact@ukraine-kiev-tour.com
Chernobyl Helicopter Tour by helicopter Robinson R44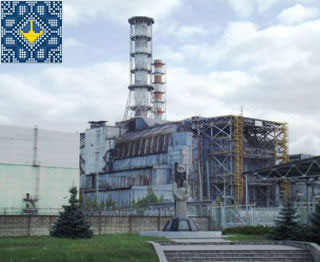 Chernobyl Helicopter Tour is unique experience to look at best sights of Chernobyl zone bird's-eye view during helicopter tour starting in Kiev by helicopter Robinson R44.
Chernobyl Helicopter Tour Itinerary
- Transfer Kiev city center - Kiev heliport
- Helicopter flight Kiev heliport - Chernobil Zone and on the route aerial views of Mezhyhirya Residence of Former President Viktor Yanukovych and Zoo XII Months
- Helicopter flight over Chernobyl Zone without landing by route:
- Duga-2 Chernobyl-2 "Russian Woodpecker" - Prypyat Ghost Town - Chernobyl Nuclear Power Plant (flying around, view from 5-8 km, flight altitude is around 300 meters), Unfinished 5 and 6 Power Units of Chernobyl Nuclear Power Plant - Cooling Pond of Chernobyl Nuclear Power Plant
- Helicopter flight Chernobil Zone - Kiev heliport
- Transfer Kiev heliport to Kiev city center
Chernobyl Helicopter Tour Price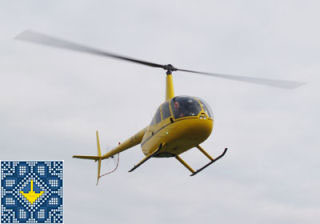 Robinson R44
Helicopter tour cost: 1097 USD per tour
Maximum number of tourists per tour: 2 passengers
Helicopter flight time: 1,5 hours
Payment terms: 100% pre-payment one day before helicopter tour
Helicopter Robinson R44 is a four-seat light helicopter produced by the Robinson Helicopter Company since 1992. Helicopter Robinson R44 was received FAA certification in December 1992.
Chernobyl Helicopter Tour Include
- all transfers by private car
- flight Kiev heliport - Chernobil Zone - Kiev heliport by Robinson R44
- permit for flight over Chernobyl Zone
- English speaking guide service
- insurance
- movie of helicopter flight
Chernobyl Helicopter Tour Video
Chernobyl Helicopter Tour Route on Map
Need helicopter transfer in Ukraine? You could rent hire helicopter with pilot in Ukraine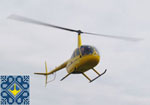 Cost of helicopter transfer:
697 USD per hour

Maximum number of persons:
3 passengers

Payment terms:
100% prepayment one day before departure

Helicopter:
Robinson R44
Average speed of flight:
175 km per hour

Heliport location:
Kiev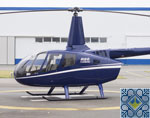 Cost of helicopter transfer:
1297 USD
per hour
Maximum number of persons:
3 passengers
Payment terms:
100% prepayment one day before departure
Helicopter:
Robinson R66
Average speed of flight:
220 km per hour

Heliport location:
Kiev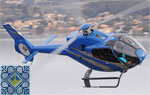 Cost of helicopter transfer:
1297 USD per hour

Maximum number of persons:
4 passengers

Payment terms:
100% prepayment one day before departure

Helicopter:
Airbus Eurocopter EC120B Colibri
Average speed of flight:
190 km per hour

Heliport location:
Kiev
Cost of helicopter transfer:
1497 USD
per hour
Maximum number of persons:
4 passengers
Payment terms:
100% prepayment one day before departure
Helicopter:
Eurocopter AS350 Ecureuil
Average speed of flight:
220 km per hour

Heliport location:
Kiev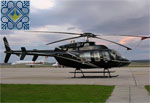 Cost of helicopter transfer:
1897 USD
per hour
Maximum number of persons:
5 passengers
Payment terms:
100% prepayment one day before departure
Helicopter:
Bell 407
Average speed of flight:
230 km per hour

Heliport location:
Kiev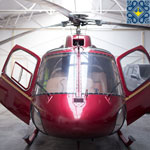 Cost of helicopter transfer:
1497 USD
per hour
Maximum number of persons:
4 passengers
Payment terms:
100% prepayment one day before departure
Helicopter:
Eurocopter AS355
Average speed of flight:
230 km per hour

Heliport location:
Lviv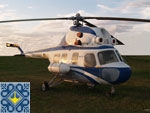 Cost of helicopter transfer:
1097 USD
per hour
Maximum number of persons:
5 passengers
Payment terms:
100% prepayment one day before departure
Helicopter:
Mil Mi-2
Average speed of flight:
150 km per hour
Heliport location:
Kharkiv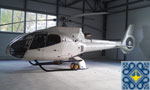 Cost of helicopter transfer:
2097 USD
per hour
Maximum number of persons:
6 passengers
Payment terms:
100% prepayment one day before departure
Helicopter:
Eurocopter EC130
Average speed of flight:
236 km per hour

Heliport location:
Dnipro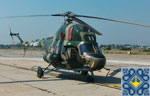 Cost of helicopter transfer:
997 USD
per hour
Maximum number of persons:
5 passengers
Payment terms:
100% prepayment one day before departure
Helicopter:
Mil Mi-2
Average speed of flight:
150 km per hour
Heliport location:
Zaporizhzhya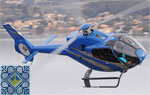 Cost of helicopter transfer:
1097 USD per hour

Maximum number of persons:
4 passengers

Payment terms:
100% prepayment one day before departure

Helicopter:
Airbus Eurocopter EC120B Colibri
Average speed of flight:
190 km per hour

Heliport location:
Mykolaiv
Cost of helicopter transfer:
6997 USD
per hour
Maximum number of persons:
16 passengers
Payment terms:
100% prepayment one day before departure
Helicopter:
Mil Mi-8
Average speed of flight:
180 km per hour
Heliport location:
Kremenchuk
| | | |
| --- | --- | --- |
| | | © 2011 - 2018 All rights reserved |