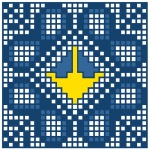 Special Ukraine Tours
Kyiv Tours | Tour Guide


Ukraine Tours with Tour Guide for 105 Percent Satisfaction!

Kyiv Tour Guide | +38 050 936 96 80 |
contact@ukraine-kiev-tour.com
Korosten Sights | Military Museum The Rock | Bunker of Joseph Stalin | Gas Masks Museum
Individual and group tours to Korosten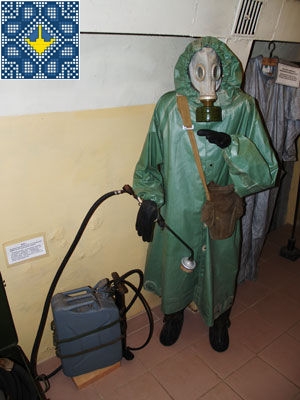 Military Museum "The Rock" is Soviet underground bunker (command post) with tunnel length of 156 meters which has more than 30 rooms (total area of about 400 square meters) lies at a depth of 40 meters under the ground (it is 2 meters of concrete, 18 meters of monolith granite and 20 meters of soil). Object "The Rock" can withstand any atomic explosion.
Object "The Rock" is a unique underground fortification. The object was created by engineering battalion led by lieutenant-general of Corps of Engineers Dmitry Karbyshev in ancient drevlyane caves.
Military Museum "The Rock" has three levels but now is available for visitors only the second level. Object "The Rock" as a command center was part of Stalin Defense Line. Before the start of Great Patriotic War Korosten was the town near the border of Soviet Union - just 60 kilometers from Poland. Stalin Defense Line of fortifications had 14 fortified districts. Korosten Fortified District №5 was 182 kilometers long and consisted of 456 pillboxes. It was the most powerful defensive line on the western border of Soviet Union (USSR).
The construction works on Object "The Rock" began in 1928 and ended in 1937. All works were held in strict confidence - secret bunker was protected with five levels of metal camouflage nets. Anti explosive doors of Object "The Rock" can withstand a direct shot of cannon.
Each specialist of Corps of Engineers has only worked in one room - in other rooms he did not have access. After finishing half of the room the specialist was traveled to Far East - to finish the same room in other secret bunker.
The quality of work in Object "The Rock" was so high that all the mechanisms still remain operational. It is needed only 15 minutes to bring Military Museum "The Rock" in fighting condition.
Object "The Rock" is completely self-contained - here there is a well with drinking water. This water was taken in special water tanks that was covered inside by silver. There were system of monitoring the level of pressure, internal and external ventilation, sanitary inspection, water supply, diesel generators which provide independent power supply.
The people who were staying in Object "The Rock" (maximum of two thousand people) provided with everything necessary. In the bunker there were workrooms, dining rooms, lounges. In tunnel and rooms of Object "The Rock" was stable year-round temperature of 16 Celsius. All metal in the bunker made of steel which was used for the production of military tanks. The drainage system was installed so Uzh river that flow near the bunker could not flood underground object.
Place of special interest in Military Museum "The Rock" is Government Communications Room with equipment for operative communication with headquarters of Red Army. Here is still working alarm button and telecommunication equipment that had direct connection with Moscow. Route of communication cable by instruction was at 14-16 meters under the ground.
In addition to Object "The Rock" in its rooms there are unique exposures. The only Gas Masks Museum in Ukraine where tourists can look at gas mask for a horse, made during First World War gas mask for a cow, children's mask. Many artifacts here from the time of Chernobyl Disaster - for example - children's protective chamber in which it is possible to save a child from radiation contamination. There is also a fine collection of weapons, personal belongings of soldiers, whizzbangs and models of pillboxes.
The scientists in their research of Object "The Rock" use German archival datas. When during Second World War Germans captured Korosten they made a unique scheme and photos of Object "The Rock" that have survived to our time.
The most interesting photo is a picture of Room of Highest Official with expensive leather furniture, oak floor and paintings on the walls. In this room was emergency exit upper level of the bunker. Experts assume that the room was prepared forJoseph Stalin. It could be the true because Object "The Rock" was supervised by separate 55th Regiment of NKVD. Confidential materials about Object "The Rock" are located in Russia and will be declassified only in 2039.
Invention of Gas Mask
On 22nd of April 1915 in Ypres Germans carried out the first gas and chemical attack. As a result from 12 000 soldiers were alive only 2 000 people. On 31st of May 1915 similar attack was repeated on Russian-German front near Warsaw. Losses among the soldiers were enormous.
Scientist of Russian Empire Nikolay Zelinsky set the task to find a reliable means of protection against toxic gases. Nikolay Zelinsky understood that it is needed universal all-purpose mask absorber which would be totally indifferent to nature of the gas. The scientist had the idea to use ordinary charcoal of birch tree. Nikolay Zelinsky with Vladimir Sadikov developed a way to activate the coal by calcination which significantly increased its absorption capacity.
In June 1915 at a meeting of Anti Gas Commission of Russian Technical Society Nikolay Zelinsky was first reported about the results of his work on charcoal absorption capabilities. In late 1915 engineer Eduard Kummant proposed to use in the construction of a gas mask - rubber helmet with glasses. Due to delays that made by army commanders Zelinsky-Kummant gas masks were adopted for the army only in February 1916. In the middle of 1916 began mass production of Zelinsky-Kummant gas masks. During First World War was produced more than 11 million of Zelinsky-Kummant gas masks which saved the lives of millions of Russian soldiers.
Nikolay Zelinsky and Eduard Kummant did not patent their invention of gas mask believing that it is impossible to profit from human misery so Russia Empire and Nicholas II gave to the allies the right to produce Zelinsky-Kummant gas masks freely and without payment.
In USA on 13th of October 1914 an American inventor Garrett Morgan received a patent for a gas mask. Next he made the public demonstration of a gas mask. The inventor Garrett Morgan spent in a smoky room more than 20 minutes but buyers for the novelty was not found.
But about Garrett Morgan gas mask call to mind in July 1916 when there was a major accident in tunnel under Lake Erie. The passage was shrouded in toxic smoke and 16 firefighters sent to extinguish the fire were missing. The police then turned to Garrett Morgan who went into the burning tunnel with his brother and two assistants. They managed to save a few people. After that US Military Forces have bought huge number of gas masks and used them during First World War.
You could visit Ukraine Korosten Sights | Military Museum The Rock | Bunker of Joseph Stalin | Gas Masks Museum with Ukraine Tour | West Ring
| | | |
| --- | --- | --- |
| | - please, look at reviews of tourists about our tours | © 2011 - 2022 All rights reserved |