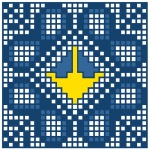 Special Ukraine Tours
Kyiv Tours | Tour Guide


Ukraine Tours with Tour Guide for 105 Percent Satisfaction!

Kyiv Tour Guide | +38 050 936 96 80 |
contact@ukraine-kiev-tour.com
Helicopter Museums on World Map | Top 65 Helicopter Museums Rating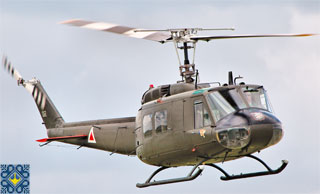 Helicopter museums on world map with locations, types of helicopters as well as rating list of 65 top helicopter museums in the world - helpful information for all helicopter fans.
On base of 238 aviation museums that have helicopters in their collections and solo helicopter museums has selected the best helicopter museums based on number of different types of helicopters.
Also prepare some interesting statistics about the most exhibited helicopters in aviation museums.
Base on collected information on February, 2019 approximate number of helicopters in the world museum clollections is around 1000 helicopters.
Welcome to World of Helicopters!
Rating of 65 Top Helicopter Museums in the World
Rating of Countries by Number of Helicopter Museums
USA - 30 helicopter museums
United Kingdom - 23 helicopter museums
Ukraine - 13 helicopter museums
Australia - 12 helicopter museums
Germany - 10 helicopter museums
France - 10 helicopter museums
Canada - 10 helicopter museums
China - 6 helicopter museums
Japan - 6 helicopter museums
New Zealand - 5 helicopter museums
Most Exhibited Helicopters in World Helicopter Museums
Bell UH-1 (UH-1H, UH-1B, UH-1D, UH-1N, CH-118, Bell 204 / 205) - 96 helicopters
Mil Mi-8 / Mi-17 - 51 helicopters
Bell 47 / Agusta-Bell 47 - 40 helicopters
Aérospatiale Alouette III - 35 helicopters
Mil Mi-24 - 31 helicopters
Sikorsky S-55 (H-19) - 30 helicopters
Mil Mi-4 (Harbin Z-5 / Harbin/CHDRI Z-6) - 29 helicopters
Sikorsky S-51 (H-5 / R-5 / HO3s-1 / WS-5) - 29 helicopters
Mil Mi-2 - 28 helicopters
Westland Wessex - 28 helicopters
Aérospatiale Gazelle - 27 helicopters
Sikorsky S-58 (H-34) - 27 helicopters
Aerospatiale Alouette II - 23 helicopters
Westland Whirlwind - 22 helicopters
Hiller OH-23 (UH-12C / Hiller UH 12E / 360) - 22 helicopters
Bell AH-1G Cobra - 21 helicopters
Bell 206 Jet Ranger - 20 helicopters
Piasecki H-21 (Vertol 44) - 20 helicopters
MBB BO 105 - 19 helicopters
Bell OH-13 Sioux (HTL-6 / H-13 / TH-13T) - 18 helicopters
Mil Mi-1 - 17 helicopters
Sikorskiy S-61 Sea King (S-61R / S- 62 / HH-3A / CH-3C / Westland Sea King) - 17 helicopters
Kamov Ka-26 - 16 helicopters
Bell OH-58 Kiowa (CH-136) - 16 helicopters
Piasecki HUP (H-25 Retriever / PV-18) - 16 helicopters
SO.1221 Djinn / Sud Ouest SO1221 Djinn - 14 helicopters
Hughes OH-6 (MH-6) - 13 helicopters
Kaman HH-43 Huskie (OH-43D) - 12 helicopters
Hughes TH-55 / Hughes 269 - 12 helicopters
Mil Mi-6 - 11 helicopters
Robinson R22 - 11 helicopters
Bristol Type 171 Sycamore - 11 helicopters
Westland Wasp - 10 helicopters
Boeing Vertol CH-46 Sea Knight (CH-113 Labrador) - 9 helicopters
Westland Scout - 9 helicopters
Eurocopter AS332 Super Puma - 8 helicopters
Aérospatiale SA 321 Super Frelon - 7 helicopters
Sikorsky SH-3 - 7 helicopters
Boeing CH-47 Chinook (HH-47) - 7 helicopters
Westland Lynx - 7 helicopters
Sikorsky CH-53 Sea Stallion - 6 helicopters
Aérospatiale SA 330 Puma - 6 helicopters
Hughes 500 (369) - 6 helicopters
Kamov Ka-25 - 5 helicopters
Eurocopter AS350 Écureuil - 5 helicopters
Sikorsky MH-53M Pave Low IV - 5 helicopters
Mil Mi-26 - 4 helicopters
Sikorsky SH-60B / S-70B-2 Seahawk - 4 helicopters
Sikorsky R-4 - 4 helicopters
Mi-14 - 3 helicopters
Ka-27 / Ka-28 - 3 helicopters
Robinson R44 - 3 helicopters
Sikorsky SH-3 Sea King - 3 helicopters
Bell 412 - 3 helicopters
Sikorsky CH-37 Mojave - 3 helicopters
Agusta A109 - 3 helicopters
Boeing Vertol 107 / Kawasaki-Vertol KV-107-II-4 / HKP 4 - 3 helicopters
Kaman SH-2F Seasprite - 2 helicopters
Eurocopter AS365 Dauphin - 2 helicopters
Hughes 369HS - 2 helicopters
RotorWay Scorpion 133 - 2 helicopters
Aerospatiale SA315B Lama - 2 helicopters
Sikorsky R-6 - 2 helicopters
Bell Boeing V-22 Osprey - 2 helicopters
Enstrom F28 - 2 helicopters
Saunders Roe Skeeter AOP12 - 2 helicopters
Bristol Belvedere - 2 helicopters
Unique Helicopters in World Helicopter Museums
Bell 206L-1 LongRanger II "Spirit of Texas" - the first helicopter circumnavigation around the world by Ross Perot, Jr. and Jay Coburn (USA)
Robinson R44 Astro G-MURY - the first women helicopter circumnavigation around the world by Jennifer Murray (United Kingdom)
Bell 206B Jetranger III (VH-DIK) - the first solo helicopters circumnavigation around the world by Dick Smith (Australia)
Eurocopter AS350B3 serial 3934 F-WQEX - the first helicopter that land on Mount Everest (8848 meters)
Mil Mi-12
Yak-24
Mil Mi-10
Brantly B-2
BŻ-4 Żuk
JK-1 Trzmiel
IAR317
H11B1
TO-001 Velenje
Aero HC-2 Heli Baby
Revolution Mini-500
Rotorway Exec 92
Sikorsky S-64 Skycrane
Bölkow BO 103
Georges de Vastey G-1
Georges de Vastey G-2
Havertz HZ-5
Heimbächer No 4
Nagler-Rolz NR 54
Saunders-Roe Skeeter
Siemetzki ASRO 4
Merckle SM 67
Aerotechnik WGM 21
Cornu No. II
Focke-Wulf FW 61
Goslich Pedalcopter
Hiller VZ-1 Pawnee
Wagner ROTORCAR III
Aer Lualdi L.59
AgustaWestland AW609
Focke-Achgelis Fa 330-A-0 Bachstelze
Dragon Fly 333
Breguet G 111
SO.1120 Ariel II
Eurocopter X3
Fairey Ultra-Light
Westland Wisp
Westland Wideye
Westland Sharpeye
Bölkow Bo 102
Flettner Fl282 Kolibri
Zurowski ZP.1
Saro Skeeter AOP.12 XM555
Fairey Jet Gyrodyne XJ389
Aerotécnica AC-12
Aerotécnica AC-14
HAL Dhruv ALH
PZL W-3A Sokol
Bell 212
Kawasaki KH-4
CAIC Z-10 (WZ-10)
Kamov Ka-50
Mitsubishi MH2000
Rotorway Exec
Sznycer Gottlieb SG V1-D
Froebe Helicopter
Bell XV-3
American Helicopter Co. XH-26 Jet Jeep
McDonnell XH-20 Little Henry
Bell Model 30 Ship 1A Genevieve
Kaman K-225
P-V Engineering Forum PV-2
Bell XV-15 TRRA
Hiller XHOE-1 Hornet
Hiller XH-44 Hiller-Copter
Vought-Sikorsky XR-4C
Nagler-Rolz NR 54 V2
Hiller YROE-1 Rotorcycle
Achgelis Fa 330A-1 Bachstelze (Water Wagtail)
Kaman H-2 Seasprite
Gluhareff EMG-300
McCulloch HUM-1
Pentecost HX-1 Hoppi-Copter
YOH-3B Brantley
RotorWay/Nitz Executive
Gyrodyne QH-50 DASH
Northrop Grumman MQ-8 Fire Scout
Murray Model T
Boeing Model 360
Galaxie XRG-65 Glaticopter
Gyrodyne Q0C (Drone) DSN 3
Kaman K-20
Parsons Super Mac II
Piasecki PV-14 / -2 Retriever
Princeton GEM X-2 Air Scooter
Sikorsky S-52
Fairchild-Hiller FH-1100
Hughes 300
Agusta-Bell AB139
Agusta A129 Mangusta
Agusta A103
Agusta A.105B
NHI H-3 Kolibrie
Focke Achgelis FA330
Special Historic Helicopter Flights in the World
Bell UH-1 (UH-1H, UH-1B, UH-1D, UH-1N, CH-118, Bell 204 / 205)
Mil Mi-8 / Mi-17 - 51 helicopters
Bell 47 / Agusta-Bell 47
Aérospatiale Alouette III
Mil Mi-24
special flights not available
Sikorsky S-55 (H-19)
special flights not available
Mil Mi-4 (Harbin Z-5 / Harbin/CHDRI Z-6)
special flights not available
Sikorsky S-51 (H-5 / R-5 / HO3s-1 / WS-5)
special flights not available
Mil Mi-2 - 28 helicopters
Westland Wessex
Aérospatiale Gazelle
Sikorsky S-58 (H-34)
Aerospatiale Alouette II
Westland Whirlwind
special flights not available
Hiller OH-23 (UH-12C / Hiller UH 12E / 360)
Bell AH-1G Cobra
Bell 206 Jet Ranger
Precision Helicopters, Coffs Harbour, Australia
Scenic Helicopter Tours, Sevierville, USA
Timberland Helicopters, Ashland, USA
Helicopter Services, Maidenhead, United Kingdom
Fireweed Helicopters, Whitehorse, Canada
and more other helicopter companies in the world operates this type of the aircraft
Piasecki H-21 (Vertol 44)
special flights not available
MBB BO 105
Bell OH-13 Sioux (HTL-6 / H-13 / TH-13T)
special flights not available
Mil Mi-1
special flights not available
Sikorskiy S-61 Sea King (S-61R / S-62 / HH-3A / CH-3C / Westland Sea King)
Kamov Ka-26
Bila Tserkva Cargo Aviation Complex, Bila Tserkva, Ukraine
Bell OH-58 Kiowa (CH-136)
special flights not available
Piasecki HUP (H-25 Retriever / PV-18) - 16 helicopters
SO.1221 Djinn / Sud Ouest SO1221 Djinn
Hughes OH-6 (MH-6)
Huey 509, Kirkham, United Kingdom (airworthiness but no special flights available)
Kaman HH-43 Huskie (OH-43D)
Hughes TH-55 / Hughes 269 / Schweizer 300
Mil Mi-6
special flights not available
Robinson R22
many helicopter companies in the world operates this type of the aircraft
Bristol Type 171 Sycamore
Hangar-7, Salzburg, Austria (airworthiness but no special flights available)
Westland Wasp
special flights not available
Boeing Vertol CH-46 Sea Knight (CH-113 Labrador) - 9 helicopters
Westland Scout - 9 helicopters
Eurocopter AS332 Super Puma
Aérospatiale SA 321 Super Frelon
special flights not available
Sikorsky SH-3
special flights not available
Boeing CH-47 Chinook (HH-47)
Westland Lynx
special flights not available
Sikorsky CH-53 Sea Stallion
special flights not available
Aérospatiale SA 330 Puma
Hughes 500 (Hughes 369HS)
Kamov Ka-25
special flights not available
Eurocopter AS350 Écureuil
many helicopter companies in the world operates this type of the aircraft
Sikorsky MH-53M Pave Low IV
special flights not available
Mil Mi-26
Sikorsky SH-60B / S-70B-2 Seahawk
special flights not available
Sikorsky R-4
special flights not available
Mi-14
special flights not available
Ka-27 / Ka-28
special flights not available
Robinson R44
many helicopter companies in the world operates this type of the aircraft
Sikorsky SH-3 Sea King
special flights not available
Bell 412
Sikorsky CH-37 Mojave
special flights not available
Agusta A109
many helicopter companies in the world operates this type of the aircraft
Boeing Vertol 107 / Kawasaki-Vertol KV-107-II-4 / HKP 4
Kaman SH-2F Seasprite
special flights not available
Eurocopter AS365 Dauphin
RotorWay Scorpion 133
special flights not available
Aerospatiale SA315B Lama
special flights not available
Sikorsky R-6
special flights not available
Bell Boeing V-22 Osprey
special flights not available
Enstrom F28
special flights not available
Saunders Roe Skeeter AOP12
special flights not available
Bristol Belvedere
special flights not available
Helicopter Museums in Ukraine

Name of Helicopter Museum

Web-sites

Oleg Antonov State Aviation Museum

Mi-24a, Mi-4, Mi-2, Mi-6a, Mi-8MT, Mi-14PL, Mi-24D, Mi-26, Mi-8T, Mi-1M, Ka-26, Ka-27PL, Ka-25PL

Aviation Training Hangar Museum in National Aviation Univercity

Mi-2, Mi-4, Mi-8, Ka-26

Mi-2, Mi-8

Boguslaev Museum of Technology (Motor Sich)

Mi-1, Mi-24B

Mi-1T, Mi-2, Mi-8T, Mi-6-AYA (Mi-22), Mi-24A, Mi-24B

Museum of Kharkiv Flying Club named after Valentina Grizodubova

Mi-1, Mi-2, Mi-8

Military Historical Museum of Ukrainian Air Force

Mi-2, Mi-8T, Mi-24, Ka-27PL

National Museum of the History of Ukraine in the Second World War

Mi-24

Museum of Long-Range and Strategic Aviation

Mi-8

Museum of Ukrainian Troops and Military Equipment

Mi-8T

Kryvyi Rih Aviation Museum

Mi-8

KP State Polytechnic Museum

Mi-2

Kremenchuk Flight College Museum

Mi-2, Mi-8
Helicopter Museums in Balarus

Museum of Aviation Technology

Ka-26, Mi-1, Mi-2, Mi-8T, Mi-24P, Mi-26
Helicopter Museums in Russia

Mi-12, Mi-26, Mi-6, Mi-6B, Mi-24A, Mi-25, Ka-25, Mi-10, Yak-24

Ulyanovsk Aircraft Museum

Mi-1, Mi-4, Mi-6, Mi-8
Helicopter Museums in Finland

Bell 47D-1, Mi-4, Mi-8, PZL SM-1SZ

Mi-1, Mi-4
Helicopter Museums in Sweden

Agusta-Bell 204B, Agusta-Bell 206 Jet Ranger, Brantly B-2, MBB BO 105 CBS

Sud Aviation SE 3130 Alouette II, Eurocopter AS332 Super Puma, Agusta Bell 204B, Vertol 44B, MBB Bo 105-CB-3, Boeing Vertol 107

Vertol 44A, Sud Aviation Alouette II, Agusta Bell 204, Boeing Vertol/Kawasaki KV-107-II (CH-46), Hughes 269, Agusta Bell 206B, MBB BO 105, Eurocopter AS332 Super Puma, Mi-2, Sud Aviation Alouette III

Svedinos Bil - och Flygmuseum

Agusta Bell 204B, Kamov KA-26
Helicopter Museums in Norway

Norwegian Aviation Museum

Bell 47 D-1, Bell UH-1B Iroquois
Helicopter Museums in Estonia

Mil Mi-2RL, Mil Mi-8, S-300, Ka-26
Helicopter Museums in Latvia

Mi-8T, Mi-6, Mi-4, Mi-24, Mi-2, Mi-1MU, Ka-26
Helicopter Museums in Lithuania

Lithuanian Aviation Museum

Mi-8, Mi-2, Ka-26
Helicopter Museums in Poland

Bell CH-136, BŻ-4 Żuk, JK-1 Trzmiel, Mi-4A, Mi-4ME, Mi-8S, SP-GIL, Sud-Aviation SE-3160 Alouette III, Mi-2Ch, Mi-2FM, Mi-2M2, Mi-2R, Mi-2T, Mi-2URP, SM-1, SM-2

Mi-2, M-8, Mi-24
Helicopter Museums in Romania

National Romanian Aviation Museum

Aérospatiale SA 316B Alouette III, IAR317, Aérospatiale SA 330 Puma, Aerospatiale SA 318 Alouette II, Mi-1, Mi-8, PZL-Swidnik SM-1W, PZL-Swidnik SM-2
Helicopter Museums in Slovakia

Mi-2, Mi-4, UH-1, Aérospatiale Alouette II
Helicopter Museums in Hungary

Reptar Szolnok Aviation Museum

Mi-2, Mi-8, Mi-1M, Ka-26

Mi-2

HM HIM Haditechnikai Park Kecel Pintér Művek

Mi-24, Mi-8
Helicopter Museums in Serbia

Soko/Sikorsky S-55/H-19, Sikorsky/Westland WS-51 Mk-IB, Mi-2, Mi-4A, Mi-8, Ka-25PL, Ka-28PL
Helicopter Museums in Bulgaria

Mi-4, Mi-1, Mi-2, Mi-8, Mi-14, Mi-24, Ka-26, H11B1

National Museum of Military History

Mi-2, Mi-8, Mi-24
Helicopter Museums in Slovenia

TO-001 Velenje
Helicopter Museums in Austria

AS 350 B3+ "Ècureuil", Bristol 171 Sycamore, Eurocopter EC 135, BO 105 C, BO 105 S Media Helicopter, Bell 47 G-3B-1, Bell Cobra TAH-1F

Osterreichisches Luftfahrtmuseum

Agusta Bell AB-204 B
Helicopter Museums in Czechia

Mi-1, M-2, Mi-4, Mi-8, Mi-24, Aero HC-2 Heli Baby, Aero XZ-35/XZ135

Aviation Museum in Kunovice

Mi-4

Aero HC-102, Mi-2, Mi-4, Mi-24
Helicopter Museums in Denmark

Sikorsky S-55C, Sikorsky S-61A Sea King, Hughes 500M Cayuse, Enstrom F-28A

Danish Museum of Science and Technology

Sikorsky S-55, Westland-Bell AB-47G-3B-1s

Maritime Experience Centre

Aérospatiale Alouette III Navy with Floats
Helicopter Museums in Germany

Deutsches Museum Flugwerft Schleissheim

SNCASE S.E. 3130 Alouette II, Sikorsky S-58 (H-34G), Bell UH-1D, Kamow Ka-26, RHCI Mini-500

Mi-4, Mi-8, Ka-26, Mi-24, Sikorsky S-58C, MBB/Kawasaki BK 117, Westland H-21C, Rotorway Exec 92, Bell UH-1

Mi-2, Mi-8, Mi-14, Mi-24, Aerospatiale SA 313B Alouette II

Bell UH-1D, Mi-4, Mi-8, Mi-24, Bristol Type 171 Sycamore, Piasecki H-21C, Sikorsky H-34G, MBB Bo 105

Bell UH-1D

Flugausstellung Hermeskeil

Aerospatiale SE 3130 Alouette II, Bell 47, Bell UH-1D, Bristol Type 171 Sycamore, Ka-26, MBB Bo 105 CB, MBB Bo 105 P, Mi-1, Mi-2, Mi-4, Mi-6A, Mi-8T, Mi-14, Mi-24, Piasecki H-21, Sikorsky S 64 Skycrane, Westland Wasp HAS MK 1, Westland Whirlwind HAR 10, Westland Wessex HC MK 2, Westland Scout

Aviation Museum Hannover-Laatzen

Aérospatiale Alouette II

Museum für Luftfahrt und Technik

Aerospatiale Alouette II, Aerospatiale Alouette III, Bell UH-1D, MBB Bo 105, Mil Mi-2, Westland Whirlwind

Internationales Luftfahrt-Museum

Aérospatiale Alouette II

Hubschrauber
museum Bückeburg

Aérospatiale SA-330J PUMA, Bell 47G-2, Bell UH-1D, Bölkow BO 46, Bölkow BO 102 HELITRAINER, Bölkow BO 103, Bölkow Flying JEEP P-166/3, Bristol 171 Mk.52 SYCAMORE, Eurocopter EC-665 Tiger, Georges de Vastey G-1 PAPILLON, Georges de Vastey G-2, Havertz HZ-5, Heimbächer No 4, Hiller UH-12C (H-23C RAVEN), Hughes TH-55A OSAGE, MBB BO 105 V3, MBB BO 105 P-1A1, MBB BO 105 CB-4 FLYING BULLS, MBB / Eurocopter BO 108 VT2, MBB / Kawasaki BK 117, Mi-1, Mi-2, Nagler-Rolz NR 54, Saunders-Roe SKEETER, Siemetzki ASRO 4, Sikorsky S-58 (H-34 GIII), Sud-Aviation SA 316B Alouette III, Sud-Est SE 3130 ALOUETTE II, Sud-Ouest SO-1221 DJINN, Süddeutsche Flugzeugwerke Merckle SM 67 V2, Aerotechnik WGM 21, Cornu No. II, Focke-Wulf Fw 61, Goslich Pedalcopter, Hiller VZ-1 PAWNEE, Kaman HH-43F HUSKIE, Ka-26, Vertol V-43 (H-21C), Wagner ROTORCAR III
Helicopter Museums in Switzerland

Clin d'ailes, Musée de l'Aviation Militaire

Sud Aviation SE 3130 Alouette II, Sud Aviation SE 3160 Alouette III

Sud Aviation SE 3130 Alouette II, Sud Aviation SE 3160 Alouette III
Helicopter Museums in Italy

Aer Lualdi L.59, Agusta Bell AB.204 B, Agusta Bell AB.47 G2, Agusta Sikorsky SH-3D/TS "Pope Helicopter"

Hughes NH.500MC, Agusta A 109 AII, Agusta A.104 Helicar, AB.204B, AB.47G3B1, AB.47J-3, Bell 47G3B1, Sikorsky SH-3D, Tiltrotor AW609

Theme Park - Aviation Museum

Bell 47, Mi-2, Mi-8, UH-1D

Agusta-Bell AB139, Agusta A129 Mangusta, Agusta A109, Agusta A103, Agusta A.105B, Agusta-Bell 47J-3 Ranger, Augusta A109 Volo N.1000
Helicopter Museums in Netherlands

Aérospatiale Dauphin 2, Agusta - Bell 204B UH-1, Bölkow Bo 105, Sikorski S-55, NHI H-3 Kolibrie

Bölkow Bo-105CB, Hiller OH-23C Raven, Sikorsky S-58, Sud Aviation Alouette II, Sud Aviation Alouette III, Sud Aviation Alouette III (SAR)
Helicopter Museums in Belgium

Royal Museum of the Armed Forces and Military History

Mi-24, Sycamore HR 14, Westland Sea King Mk 48, Sikorsky HSS-1 Seabat, Sikorsky S-55, Agusta A.109 BA

Sud Aviation SE 3130 Alouette II
Helicopter Museums in France

Air and Space Museum Le Bourget

Hiller UH 12B, Focke-Achgelis Fa 330-A-0 Bachstelze, Dragon Fly 333, SNCASE SE-3210 Super Frelon 01 F-ZWWE, SNCASE SE 3130 Alouette II, Aérospatiale SA 321 G Super Frelon 144, Aerospatiale S.A. 341F Gazelle, Aérospatiale SA-316B Alouette III, Breguet G 111, Sikorsky H-34A, SO.1120 Ariel II, Piasecki PV-18, Bell 47

Saint-Victoret Aviation Museum

Super-Puma AS-332 L2, Eurocopter AS350 Écureuil, Eurocopter AS365 Dauphin, Aérospatiale Alouette II, Aérospatiale Alouette III,

Eurocopter AS350B3 serial 3934 F-WQEX,

Eurocopter X3, Sud-Ouest SO.1221S Djinn

Sud-Aviation SA 341 F Gazelle

Musée de l'Aviation de Lyon-Corbas

Aérospatiale Alouette II, Aérospatiale Alouette III, Dechaux Helicopjet, Sikorsky H19, Sud-Ouest S.O.1221 Djinn

Musée Européen de l'Aviation de Chasse

Sud-Aviation SA 318C Alouette II

Aerospace Museum of Orange

Alouette III SE 160

Sikorsky H19, Alouette II, SA 340 Gazelle (prototype), Alouette II Marine, SO.1221 Djinn, Eurocopter Écureuil (prototype biturbine), Alouette III, Piasecki H21, Sikorsky H34, Sikorsky H19

Parachute City and Light Aviation Memorial Museum

Eurocopter AS332 Super Puma

Musée De L'aéronautique Navale

Sikorsky H19, Alouette II, SA 340 Gazelle (prototype), Alouette II Marine, SO.1221 Djinn, Eurocopter Écureuil (prototype biturbine), Alouette III, Piasecki H21, Sikorsky H34, Sikorsky H19

Aerospatiale Westland SA 340 Gazelle, Sncase Alouette II Marine

Musée de l'ALAT et de l'hélicoptère

Vertol H 21, Alouette II artouste, SO 1221 Djinn, Bell 47G, Mi-8, Gazelle SA 349, Hiller 360, Alouette III, Alouette II Astazou SS11, Dauphin SA 361, Sikorsky H 19 D3, Sikorsky S 55, Sikorsky HSS-1 Marine, Aerospatial SA.342 Super Puma, Aerospatial AS355 Ecureuil
Helicopter Museums in United Kingdom

Bristol Belvedere HC.1, Bristol Type 171 Sycamore, Fairey Ultra-Light, Westland Wessex 60, Westland Whirlwind HCC.12, Westland WS-51 Dragonfly HR.5, Westland WS-51A Widgeon Series 2, Westland Scout AH.1, Westland Wasp HAS.1, Westland Lynx, Westland Lynx 3, Westland Whirlwind HAS Mk.7, Westland Whirlwind HAR.10, Westland Whirlwind Series 3, Westland Wessex HAS.1, Westland Wessex HAS.3, Westland Wessex HCC.4, Westland 30 Series 100, Westland 30 Series 100 (2nd WG-30 Prototype), Westland 30 Series 200, Westland 30 Series 300, Westland Mote, Westland Wisp, Westland Wideye, Westland Sharpeye, Agusta A109A MkII, Agusta-Bell 47G-3B1 Sioux AH.1, Bölkow Bo 102 Helitrainer, EH Industries EH101, Eurocopter AS332 Super Puma, Eurocopter SA365N Dauphin, Sud Aviation SA321F Super Frelon, MBB Bo105M, Sud Aviation Alouette SA318C, Sud Ouest SO1221 Djinn, Mi-1, Mi-2, Mi-4, Mi-8, Mi-24D, WSK-Swidnik SM-2, Ka-26, Bell 47H, Bell UH-1H Iroquois, Brantly B-2B, Robinson R22HP, Hiller UH-12C, Hughes OH-6A Cayuse, Piasecki HUP-3 Retriever, Piasecki H-21

HH-43 Huskie, Flettner Fl282 Kolibri, Fairey Ultralight, Mi-24, Westland Scout AH1, Westland Wessex, Kaman HH-43B

South Yorkshire Aircraft Museum

Bell 47 Sioux AH.1, Robinson R-22, Sud Gazelle AH.1, Westland Whirlwind HAR.1, Westland Whirlwind HAR.10, Westland Wessex HU.5, Westland Scout AH.1, Westland Seaking HAS.6, Westland Wessex HAS.1, Westland Whirlwind HAS.9

Sud-Aviation SA.341 Gazelle, Sud Puma HC.1, Westland Lynx HC.28, Westland (Bell 47) Sioux AH.1, Westland Wessex HC.2, Westland Whirlwind HAS.7, Zurowski ZP.1

Tangmere Military & Aviation Museum Trust

Westland Wessex

Yorkshire Air Museum & Allied Air Forces Memorial

Westland – Sikorsky Dragonfly HR.5

Bournemouth Aviation Museum

Westland Wessex - XT257, Westland Wasp

Westland WS-55 Whirlwind HAR10, Westland Wasp

Norfolk and Suffolk Aviation Museum

Bristol Sycamore HR.14, Westland Whirwind HAS.7, Westland Whirwind HAR.10

City of Norwich Aviation Museum

Westland Whirlwind HAR.10

Imperial War Museum Duxford

Westland Whirlwind, Mi-24, Westland Sea King HAS6, Westland Wasp HAS1, Westland Wessex, Westland Lynx AH7, Bristol Sycamore MK3, Bell UH-1D

Sikorsky S.55

Royal Air Force Museum London

Robinson R22, Westland Wessex HCC4, Westland Sea King HAR3, EHI EH-101 Heliliner, Aerospatiale (Westland) SA-341E Gazelle HCC Mk.4, Bristol 171 Sycamore HR.12, Sikorsky R-4, Bristol Belvedere XG474, Boeing-Vertol CH-47D, Sikorsky Hoverfly Mk.1

North East Land, Sea and Air Museums

Saro Skeeter AOP.12 XM555, Westland Wessex HAS3

Westland Wessex HU5, Sea King ZA298, Lynx XZ720, Wessex HAS.3 XP142 "Humphrey", Bell UH-1H, Sikorsky H-34, Sikorsky R-5/H-5

Caernarfon Airworld Aviation Museum

Westland Whirlwind, Bristol Sycamore

Museum of Berkshire Aviation

Fairey Jet Gyrodyne XJ389, Westland Scout XP849

Farnborough Air Sciences Trust Museum

Puma XW241, Westland Lynx AH.7 ZD280, Aerospatiale SA.341C Gazelle HT.2 XW863

Puma HC1, Westland Wessex HC.2, Westland Scout, Alouette III (SA 316B Mark III), Robinson R-22

Aérospatiale Alouette II, Bristol Type 171 Sycamore, Bell 47G-4, Bell AH-1 Cobra, Bell H-13 Sioux, Bell UH-1 Iroquois, Saunders-Roe Skeeter, Westland Gazelle, Westland Lynx AH.1 XX153, Westland Lynx AH.7, Westland Scout

Bristol Belvedere, Saunders Roe Skeeter AOP12

Historic Helicopter Museum

Westland Whirlwind HAR10 XJ729, Westland Wessex HU5 XT761, Westland Wessex HU5 XT771, Westland Sea King HAR3 XZ597, Westland Sea King HC4 ZF122

Royal Air Force Museum Cosford

Bristol Sycamore HR.14, Focke Achgelis FA330, Sikorsky MH-53M Pave Low IV, Westland Dragonfly HR.3, Westland Wessex HC.2
Helicopter Museums in Spain

Augusta Bell 47-G2, Sikorky Westland S-55, Westland Whirlwind 2, Mi-2, Bolkow Bo.105LOH, Aerotécnica AC-12, Aerotécnica AC-14
Helicopter Museums in Portugal

Aérospatiale SA330S-1 Puma, Sud-Aviation Alouette ll, Aérospatiale Alouette III, Sikorsky UH-19
Helicopter Museums in Egypt

Egyptian Air Force Museum

Mi-6, Mi-4, Mi-8, Hiller UH-12E, Aérospatiale Gazelle
Helicopter Museums in Saudi Arabia

Royal Saudi Air Force Museum

Bell UH-1, Bell 206 Jet Ranger
Helicopter Museums in Turkey

Bell UH-1, Bell 47, Robinson R22, Sikorsky S-51

Bell UH-1

Bell UH-1, Robinson R22
Helicopter Museums in Israel

Aerospatiale Gazelle, Aérospatiale Alouette II, Aerospatiale Super Frelon, Augusta / Bell UH-1, Bell AH-1G Cobra, Bell 206, Hughes 500, Sikorsky CH-53, Sikorsky S-55, Sikorsky S-58, Hiller 360 (partial)
Helicopter Museums in Oman

Sultan's Armed Forces Museum

Augusta / Bell UH-1
Helicopter Museums in Kazakhstan

Museum Military Institute of Air Defense Forces of twice Hero of the Soviet Union Begeldinov

Mi-8, Mi-6
Helicopter Museums in Afghanistan

Mi-24A, Mi-8
Helicopter Museums in Pakistan

Pakistan Air Force Museum

Kaman HH-43 Huskie
Helicopter Museums in India

Indian Naval Aviation Museum

Hughes Hu-300, Westland Sea King Mk 42, Kamov Ka-25

HAL Heritage Centre and Aerospace Museum

Westland Sea King Mk.42, HAL Dhruv ALH (prototype)

Mi-4
Helicopter Museums in Bangladesh

Bangladesh Air Force Museum

Mi-4, Mi-8, SA 316B Chetak, Aérospatiale Alouette III
Helicopter Museums in Myanmar

Bell 205A-1, Bell 206B Jet Ranger, Kaman HH-43B Huskie, Kawasaki/Bell 47G-2, Kawasaki-Vertol KV-107-II-4, Mi-2, PZL W-3A Sokol, Sud-Est SE.3160 Alouette III, Bell UH-1

Defence Services Museum (Permanently closed)
Helicopter Museums in Thailand

Royal Thai Air Force Museum

Westland WS-51 Dragonfly, Sikorsky YR-5A, Hiller UH-12B Raven, Sikorsky H-19A Chickasaw, Sikorsky H-34 Choctaw, Sikorsky S-58T, Kaman HH-43B Huskie, Bell UH-1H Iroquois, Bell 212, Bell 412, Bell 412SP, Bell 412EP, Bell OH-13H Sioux, Bell 206B-3 JetRanger III, Eurocopter AS-332L-2 Super Puma II, Bell 206B JetRanger, Kawasaki KH-4
Helicopter Museums in Laos

Lao People's Army History Museum

Mi-8
Helicopter Museums in Cambodia

Mi-8
Helicopter Museums in Vietnam

Vietnam People's Air Force Museum

Bell UH-1, Kamov Ka-25, Mi-4, Mi-6 Hook-A, Mi-24 Hind A

Vietnam Military History Museum

Bell UH-1H Iroquois

Bell UH-1H, Boeing CH-47 Chinook
Helicopter Museums in Sri Lanka

Sri Lanka Air Force Museum

Mi-24, Ka-26, Bell 47 G2, Westland Sikorsky S 51 Dragonfly, Bell 206, Hiller UH-12B, Aérospatiale SA 360 Dauphin
Helicopter Museums in China

Aérospatiale Alouette III, Bell UH-1H Huey, Harbin Z-5, Harbin/CHDRI Z-6, Mi-4, Mi-8, Mi-24

Mi-8

Military Museum of Chinese People's Revolution

CAIC Z-10 (WZ-10), Mi-8

Mi-8

Aerospatiale SA-321JA Super Frelon, Mi-8

Tianjin Binhai Aircraft Carrier Theme Park

Kamov Ka-50, Mi-8
Helicopter Museums in North Korea

Hiller OH-23G Raven
Helicopter Museums in South Korea

Jeju Air and Space Museum

Bell UH-1B

Hiller OH-23G Raven, Bell AH-1J International Cobra, Bell UH-1B Iroquois, Sikorsky H-5H Dragonfly, Sikorsky HH-19B Chickasaw, Aerospatiale SA319B Alouette III

Bell UH-1B, Sikorsky UH-19D, KAI KUH-1 Surion, KAI Bell 427 / SB427
Helicopter Museums in Japan

Tokorozawa Aviation Museum

Sikorsky H-19C, Piasecki H-21/Ventrol V44A, Hughes-Kawasaki OH-6J, Bell UH-1B Iroquois, Bell H-13E, Hughes TH-55J, Kawasaki-Bell H-13KH, Kawasaki-Vertol KV-107-II-4, Mi-8PA

Museum of Aeronautical Science

Sikorsky S-62, Kamov Ka-26, Robinson R22, Hughes 369HS, Aérospatiale SA 330 Puma

Mitsubishi MH2000

Misawa Aviation & Science Museum

Westland WS-51 Dragonfly, Kawasaki/Hughes OH-6D

Sikorsky S-61 (HSS-2B), Hughes OH-6J Cayuse, Hughes TH-55J Osage, Bell 47G

Eurocopter AS365 Dauphin, Aerospatiale Alouette III
Helicopter Museums in Taiwan

Republic of China Air Force Museum

Bell 47G, Hughes OH-6A

Taoyuan Airport Aviation Museum

Bell 47G
Helicopter Museums in Philippines

Philippine Air Force Aerospace Museum

Bell UH-1H Iroquois, Sikorsky S-62A Sea Guardian, Sikorsky UH-34D Seahorse

Bell UH-1H
Helicopter Museums in Malaysia

Royal Malaysian Air Force Museum

Westland Wasp HAS1, Bell 47G, Aérospatiale Alouette III
Helicopter Museums in Singapore

Sud Aviation SE.3160 Alouette III, Bell 204 UH-1B, Eurocopter AS-550A-2, Bell UH-1H
Helicopter Museums in Indonesia

Dirgantara Mandala Air Force Museum

Hiller Model 360, Mi-1, Mi-4, Bell 204B, Sikorsky S-58T, Aerospatiale AS332 Super Puma L

Mi-4, Agusta-Bell 204B

MBB Bo 105CB
Helicopter Museums in Australia

Australian National Aviation Museum

Bristol Type 171 Sycamore, Westland HAS.31B Wessex, Bell OH-58 Kiowa

South Australian Aviation Museum

Bell OH-58 Kiowa, Westland Wessex HAS31B

Bell UH-1H Iroquois, Scorpion 133

Bell UH-1B Iroquois, Sikorsky S-51 Dragonfly, Bell UH-1 Iroquois

Bell AH-1 Cobra, Westland Wessex

Aérospatiale AS350, Bell 47G-3B1, Bell UH-1C, Bell UH-1H, Bristol Sycamore HR 50/51, Sikorsky S-55, Sikorsky S-70B-2 Seahawk, Westland Dragonfly, Westland Scout AH-1, Westland Sea King Mk50, Westland Wessex Mk31B, Westland Whirlwind

Bell UH-1H, Bell UH-1B-BF, Bell 206B-1, Hiller UH-12E, Kawasaki KH-4, Robinson R22 Beta, Robinson R44 Raven, SVCA Sud-Ouest 1221S Djinn, Aerospatiale SA315B Lama, Westland Wessex HAS MK.31A

Australian Army Flying Museum

Boeing CH-47 Chinook, Bell 47G, Bell UH-1, Bell 206B-1 Kiowa, Eurocopter AS350B Squirrel, AS332 Super Puma

Bell OH-58 Kiowa

Scottsdale Military Museum

Bell UH-1

Bell 206B Jetranger III (VH-DIK)

National Vietnam Veterans Museum

Bell UH-1H, Westland Wessex Model 31B, Bell AH-1G Cobra, Bell H-13 Sioux
Helicopter Museums in New Zealand

Air Force Museum of New Zealand

Bell UH-1H, Bell 47G, Kaman Seasprite SH-2F

Ashburton Aviation Museum

Bell 47G, Robinson R22, Hughes 269C, Hughes 369HS

Hughes TH-55 Osage

Hughes 269A

Warbirds and Wheels Museum

Hiller UH 12E
Helicopter Museums in Canada

Atlantic Canada Aviation Museum

Bell 206 Jet Ranger, Bell 47 J-2 Ranger, Rotorway Exec Helicopter

Bell 47D

Greenwood Military Aviation Museum

Hughes TH-55 Osage

Shearwater Aviation Museum

Piasecki H-25, Sikorsky HO4S-3

Bell 47G, Aerospatiale SA318C Alouette II, Westland WS-51 Dragonfly, Sikorsky S-55 Horse

Sznycer Gottlieb SG V1-D, Sud Aviation SE.3160 Alouette III, Sikorsky S-58D

Canada Aviation and Space Museum

Bell CH-135 Twin Huey, Labrador CH-113, Bell HTL-6, Piasecki (PV-18) HUP-3, Sikorsky S51/H5, Sikorsky S55/H04S-3, Sikorsky R-4B Hoverfly VS-316, Bell 206 A-1 CH-136 Kiowa

Royal Aviation Museum of Western Canada

Froebe Helicopter

National Air Force Museum of Canada

CH-47D Chinook, Sikorsky H-5 Dragonfly, Bell CH-118, Bell CH-136 Kiowa, Boeing Vertol CH-113 Labrador, Bell UH-1N Twin Huey

Canadian Bushplane Heritage Centre

Bell 47DM
Helicopter Museums in USA

Flying Heritage & Combat Armor Museum

Bell UH-1D

Bell UH-1H Iroquois, Piasecki H-21B

Bell UH-1H, Rotorway Scorpion 133

National Museum of the United States Air Force

Sikorsky HH-3, Sikorsky R-4B, Sikorsky YH-5A, Bell UH-1P, Bell Helicopter Textron XV-3, American Helicopter Co. XH-26 Jet Jeep, Sikorsky UH-19B, Sikorsky CH-3E, Kaman HH-43B Huskie, Sikorsky R-6A Hoverfly II, Bell UH-13J Sioux, Sikorsky MH-53M Pave Low IV, Bell-Boeing CV-22B Osprey, McDonnell XH-20 Little Henry, Vertol CH-21B Workhorse

Smithsonian National Air and Space Museum (Steven F. Udvar-Hazy Center)

Bell H-13J, Bell Model 30 Ship 1A Genevieve, Kaman K-225, Bell UH-1H,

Bell 206L-1 LongRanger II "Spirit of Texas"

, Bell AH-1F Cobra, P-V Engineering Forum PV-2, Bell XV-15 TRRA, Robinson R22, Hiller XHOE-1 Hornet, Hiller XH-44 Hiller-Copter,

Robinson R44 Astro G-MURY

, Vought-Sikorsky XR-4C, Nagler-Rolz NR 54 V2, Hiller YROE-1 Rotorcycle, Bell 47B, Sikorsky YH-19, Sikorsky HO5S-1, Rotorway Scorpion Too, Focke-Achgelis Fa 330A-1 Bachstelze (Water Wagtail), Boeing-Vertol CH-46E Sea Knight "Phrog", Sikorsky HH-52A Seaguard

Bell AH-1 Sea Cobra, Bell HH-1K Iroquois, Sikorsky CH-37 Mojave, Boeing CH-46 Sea Knight, Sikorsky CH-53 Sea Stallion, Bell HTL-4, Bell HH-1K Huey, Sikorsky HNS Hoverfly, Sikorsky HO3S, Sikorsky HO4S, Sikorsky HO5S, Hiller HTE, Bell HTL Sioux, Piasecki HUP Retriever, Kaman H-2 Seasprite, Sikorsky H-3 Sea King, Sikorsky VH-3 Sea King, Sikorsky HSS/HUS Seabat/Seahorse, Sikorsky HH-52 Sea Guard, Sikorsky SH-60B Seahawk, Bell TH-57 Sea Ranger

Bell UH-1H Iroquois, Piasecki H-21B (CH-21B) Workhorse, Sikorsky (USA) HH-52 Seaguard

Bell HTL-2 Sioux, Bell AH-1S Cobra, Bell TH-13N Sioux, Bell UH-1H, Bell UH-1M, Bell UH-1F, Bell OH-58D Kiowa Warrior, Bell OH-58A Kiowa, Gluhareff EMG-300, Hiller UH-12C, Hughes TH-55A Osage, Hughes OH-6A Cayuse, Kaman HH-43F Huskie, Kaman SH-2F Seasprite, Kaman OH-43D Huskie, McCulloch HUM-1, Mi-24D, Pentecost HX-1 Hoppi-Copter, Piasecki HUP-3 Army Mule, Piasecki/Vertol CH-3 Army Mule, Sikorsky CH-37 Mojave, Sikorsky H-19 Chickasaw, Sikorsky VH-34C Choctaw, Sikorsky H-5G Dragonfly, Sikorsky CH-54A Tarhe, Sikorsky MH-53M Pave Low IV, Sikorsky HH-3F Pelican, Sikorsky HH-52A Seaguard, Sikorsky HO3s-1 Dragonfly, Westland AH.7 Lynx, Westland AH.1 Gazelle

U.S. Army Aviation Museum

YOH-3B Brantley, CH-47A Chinook, R-4B, R-5D Dragonfly, CH-21 Shawnee, VCH-34 Army One, H-19 Chickasaw, H-23 Raven, CH-25 Army Mule, CH-37 Mohave, CH-54A Tarhe, Super 68 90-26288, VH-60A, OH-58 Kiowa, OH-58D, AH-1A Cobra, AH-1G Cobra, AH-1S Cobra, OH-6A Cayuse, OH-13 Sioux, OH-13 Armed, XH-40, UH-1 Iroquois, UH-1B Iroquois, UH-1D/H Iroquois, UH-1B Iroquois, OH-13

RotorWay/Nitz Executive

Carolinas Aviation Museum

QH-50 DASH, CH-46D Sea Knight

Evergreen Aviation & Space Museum

Bell AH-1F Cobra, Bell HTL-3, Bell OH-13E, Bell UH-1H, Hiller UH-12E Raven, Kaman SH-2F Seasprite, Sikorsky H-19D Chickasaw, Sikorsky UH-3H Sea King, Sikorsky UH-34 Sea Horse, Sikorsky HO-3-F (S-51) Dragonfly, Piasecki H-21 Shawnee, Hiller UH-12E3 Raven, Bell HTL-3 , Bell OH-132 Sioux, Hughes Model 269A, Hughes 500D, Bell 206 Jet Ranger

San Diego Air & Space Museum

Bell AH-1E Cobra, MQ-8B Fire Scout, Robinson R44

Bell AH-1G Cobra, Bell AH-1W SuperCobra, Bell OH-13H Sioux, Bell UH-1D Iroquois, Hughes OH-6A Cayuse, Piasecki HUP-3 Retriever

Vertol CH-21B, Sikorsky H-19D, Sikorsky HH-3E, Kaman HH-43A, Bell TH-13M, Bell UH-1F, Bell UH-1P, Sikorsky MH-53M

Bell UH-1B, Sikorsky H34, Bell AH-1

Wings Over the Rockies Air & Space Museum

Murray Model T, UH-1M Iroquois

Strategic Air Command & Aerospace Museum

Piasecki/Vertol CH-21B Work Horse, Sikorsky H-19B Whirlwind

Planes of Fame Air Museum

Hiller H-23

Bell AH-1F Cobra, Piasecki H-21 Workhors, Sikorsky HH-34J Choctaw, Hughes OH-6A Cayusa, Bell UH-1B, Bell UH-1F

Bell H-13 Army MASH, Boeing CH-47D Chinook, Kaman HH-43B Huskie

Sikorsky MH-53M Pave Low IV, Bell UH-1H Iroquois, Kaman HH-43B, Bell TH-13T Sioux, Sikorsky CH-3C Sea King, Mi-4, Piasecki H-21C, Sikorsky CH-3E, Sikorsky H-34J

Pearl Harbor Aviation Museum

Bell OH-58D Kiowa Warrior, Bell AH-1 Cobra, Sikorsky SH-60B Seahawk, Sikorsky SH-3 Sea King, Sikorsky CH-53 D Sea Stallion, Sikorsky HH-34J Choctaw, Boeing Vertol CH-46 Sea Knight, Bell UH-1 Iroquois

South Dakota Air and Space Museum

Bell H-13 Sioux, Bell UH-1F Iroquois

Bell OH-58D Kiowa Warrior, Bell AH-1 Cobra, Sikorsky SH-60B Seahawk, Sikorsky SH-3 Sea King, Sikorsky CH-53 D Sea Stallion, Sikorsky HH-34J Choctaw, Boeing Vertol CH-46 Sea Knight, Bell UH-1 Iroquois

Naval Air Station Wildwood Aviation Museum

Bell AH-1, Sikorsky HH-52A Seaguard, Hughes OH-6 Cayuse, Bell UH-1

Intrepid Sea, Air & Space Museum

Piasecki (HUP-2) UH-25 Retriever, Sikorsky (HR S -1) H-19 Chickasaw, Bell UH-1 A Iroquois, Sikorsky HH-52A Sea Guardian, Bell AH-1 J Sea Cobra

Texas Military Forces Museum

Bell UH-1, Bell 206 Jet Ranger, Hiller OH-23B

Bell OH-58A

Fort Worth Aviation Museum

Sikorsky CH-53 Sea Stallion, Bell OH-58 Kiowa

Bell UH-1H-BF

American Helicopter Museum & Education Center

Bell 47D-1 / H-13D, Bell 47H, Bell AH-1F Cobra, Bell Boeing V-22 Tilt Rotor Osprey, Boeing CH-46E Sea Knight, Boeing HH-47 CSAR Mock-up, Boeing Model 360, Enstrom F28A, Galaxie XRG-65 Glaticopter, Gyrodyne QH-50C (Drone) DSN 3, Hughes 269A / TH-55A Osage, Hughes 369 (OH-6/OH-6A) Cayuse, Hughes MH-6J, Kaman K-20 / HH-2D Seasprite, Parsons Super Mac II, Piasecki PV-14 / HUP-2 Retriever, Princeton GEM X-2 Air Scooter, Robinson R-22, RotorWay Scorpions, Sikorsky S-51 / R-5, Sikorsky S-52 / H05S, Sikorsky S-61 / HH-3A Sea King, Sikorsky S-62 / HH-52A Seaguard, Sikorsky UH-34D Seahorse, Sud-Ouest SO-1221 Djinn

Valiant Air Command Warbird Museum

Sikorsky H-19 Chickasaw, Bell H-13 Sioux, Bell UH-1D Iroquois
Helicopter Museums in Mexico

Museo Militar De Aviación

Sikorsky R-6A Hoverfly II, SA 330JM Puma, Mi-6, Mi-26, Bell 206B-3 Jet Ranger, Bell UH-1, SE 3130 Alouette II, S.O. 1221 Djinn
Helicopter Museums in Cuba

Museo del Aire (Closed and moved to San Antonio de los Baños Airfield)

Mi-4P, Mi-8T, Mi-8TB, Mi-17, Mi-24D
Helicopter Museums in Guatemala

Military Museum and Ex Fort Saint John

Bell UH-1

Military Museum and Ex Fort Saint John
Helicopter Museums in El Salvador

Bell UH-1
Helicopter Museums in Honduras

Bell UH-1B, Bell 47G-4, Hughes TH-55A
Helicopter Museums in Colombias

Military Museum of Colombia

Bell UH-1

Bell UH-1H

Aerospace Museum Colombian Colombia Air Force

Bell 47G, Hughes 500, Bell UH-1, Hiller UH-12
Helicopter Museums in Venezuela

Aeronautics Museum of Maracay

Bell 47J Ranger, Westland Dragonfly HR.3, Sikorsky UH-19B, Alouette III
Helicopter Museums in Ecuador

Sikorsky H-19 Chickasaw
Helicopter Museums in Peru

Tematico Marina De guerra Del Peru Park

Mi-8

Tematico Marina De guerra Del Peru Park

Bell UH-1D, Mi-8T
Helicopter Museums in Brazil

Bell 206 JetRanger, Westland Wasp HAS.1, Sikorsky SH-3 Sea King, Bell 47G, Bell 206A Jet Ranger, Fairchild-Hiller FH-1100

Westland Wasp, Westland Wessex, Sikorsky SH-3 Sea King, Bell 206 Jet Ranger

Sikorsky SH-3 Sea King

Sikorsky S-51 Dragonfly
Helicopter Museums in Bolivia

Museo Aeroespacial De La Fuerza Aerea Boliviana

Aerospatiale HB315B Lama, Bell UH-1H, Aérospatiale 3160 Alouette III

Museo Aeroespacial De La Fuerza Aerea Boliviana
Helicopter Museums in Chile

National Aerospace Museum

Bell 47 D-1 Sioux, MBB BO 105, Sikorsky S-55T, Sikorsky HSS-1N

Hughes 300

Museo Histórico y Militar de Chile

Su Aviation SA315B Alouette II
Helicopter Museums in Uruguay

Aeronautical Museum Cnel. (Av.) Jaime Meregalli

Westland Wessex HC2, Bell UH-1H, Hiller AH 2 3F

Aeronautical Museum Cnel. (Av.) Jaime Meregalli
Helicopter Museums in Argentina

Museo Nacional de Aeronáutica

Sikorsky S-55, Bell UH-1, Sikorsky S-61, Bolkow Bo 105
Helicopter Museums in South Africa

South African Air Force Museum, Swartkop Branch

Sud Aviation SE-3130 Alouette II, Sud Aviation SE-3160 Alouette III, Aérospatiale SA 330 Puma, Mi-24, Sud Aviation SA-321L Super Frelon, Sikorsky S51 A1, Sikorsky S55C, Westland Wasp, Westland Whirlwind

South African Air Force Museum, Port Elizabeth Branch

Aérospatiale Alouette III, Westland Scout

South African Air Force Museum, Ysterplaat Branch

Sud Aviation SE-316B Alouette III, Sud Aviation SA-321L Super Frelon, Westland Wasp, Westland Whirlwind

South African National Museum of Military History

Sud Aviation SE3160 Alouette III
Helicopter Museums in Zimbabwe

Gweru Military Aircraft Museum

Bell 205 A-1

Gweru Military Aircraft Museum
Helicopter Museums in Angola

Military Aviation Museum of Angola

Aérospatiale SA 342 Gazelle, Aérospatiale SA 316B Alouette III, Mi-8

Military Aviation Museum of Angola
Helicopter Museums in Ghana

Armed Forces Museum of Ghana

Mi-2

Armed Forces Museum of Ghana
| | | |
| --- | --- | --- |
| | - please, look at reviews of tourists about our tours | © 2011 - 2022 All rights reserved |