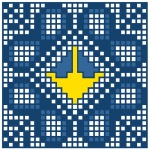 Special Ukraine Tours
Kyiv Tours | Tour Guide


Ukraine Tours with Tour Guide for 105 Percent Satisfaction!

Kyiv Tour Guide | +38 050 936 96 80 |
contact@ukraine-kiev-tour.com
Kryvyi Rih Sights | Aviation Museum | Legendary USSR airplane TU-114
Individual and group tours to Kryvyi Rih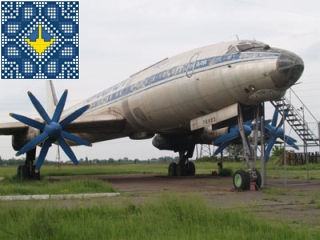 Despite the fact that Kryvyi Rih is an industrial city there is a unique Museum of Aviation of aircrafts of USSR period. Here mounted on eternal parking as exhibits unique airplanes and helicopters of Tupolev, Antonov, Yakovlev and Mil design bureau.
Visitors of Museum of Aviation in Kryvyi Rih could see the planes not onlyoutside but also go to the salon and see inside the planes.
In Museum of Aviation in Kryvyi Rih there are such aircrafts of USSR:
- Tupolev-114 was established 32 world aviation records. It is the largest in the world and high-speed turboprop passenger plane. Total was built 31 copy serial TU-114. Currently remained only three aircrafts of Tupolev-114 - in Moscow, Ulyanovsk and Kryvyi Rih.
- Tupolev-154 (3 aircrafts) - aircraft of this type carried out a significant proportion of passengers transport in USSR.
- Tupolev-134 - one of the most popular passenger aircraft gathered in Soviet Union. Totally has made 852 aircraft of all modifications.
- Yakovlev-42 - developed in USSR in mid-1970s to replace the technically outdated Tupolev-134.
- Antonov-24 - s ince the early 1960s up to the present time is the main aircraft flying on domestic airlines in Russia and CIS countries.
- Antonov-12 - it was the first popular aircraft in military transport aircraft to allow for a massive airlift as paratroopers and military equipment of Airborne.
- Antonov-26 - currently operated as passenger version of An-26-100 for up to 43 passengers.
- Yakovlev-40 (2 aircrafts) - passenger aircraft for local airlines developed in USSR in 1960s.
- Helicopter Mi-8 (2 helicopters) - is the most popular helicopter in the world, widely used to perform a variety of civilian and military tasks.
History of Tupolev-114
In March 1955 was granted USSR government task of designing a long-haul passenger aircraft. For large flights needed a powerful, economical and perfectly reliable liner with exhaust systems, engines and airframe. USSR government required to create long-range passenger aircraft as soon as possible - do not allow for much testing and refinement.
As always for that period pioneers was Tupolev Design Bureau that already had experience of creation of passenger aircraft from military aircraft (Tupolev-16 to Tupolev-104). So Andrey Tupolev immediately chose a prototype of new machine - well proven bomber Tupolev-95.
A new project has received designation "114". So it remained in aviation history becoming production aircraft Tupolev-114.
Tupolev-114 was made ​​very quickly in just two years. As the result there was a civilian aircraft with excellent flight characteristics. The reason is not only the authority of Andrey Tupolev, not only creative work of engineers and test pilots but also the fact that from the outset to improve aircraft were involved in the pilots of "Aeroflot".
The first demonstration flight to New York by plane number L-5611 made ​​in 1958 and on 19th of May 1959 was made ​​the first demonstration flight to Khabarovsk with passengers on board. The flight was with journalists and aviation specialists only.
Reliability of Tupolev-114 was so high that in 1959 it used to bring Soviet Union government led by Nikita Khrushchev in Washington, United States.
The design of Tupolev-114 contains a lot of unique. Two deck layout drawing of fuselage: bottom - kitchen, cargo, baggage and at the top - crew and passengers. That principal in design that became the base for all modern aircrafts was introduced on Tupolev- 114.
Tupolev-114 had three classes of layout: economy class (regular seats 3+3), first class (rows of chairs with tables and lamps) and four coupe - real coupe like in USSR trains with 3 sleeping beds.
Maximum capacity of Tupolev-114 reached 224 seats. It was at that time the most spacious airliner of "Aeroflot".
There was no analogues of coaxial air propellers AB-60 designed by Zhdanov. It was achieved efficiency propeller to flight speeds over 800 km/h. Actual speed up to 850 km/h is truly unique to aircraft with turboprop engine.
With a total installed power capacity of 60 000 engines horsepower was sufficient to secure the continuation of the take-off in standard conditions with maximum takeoff weight of 173,5 ton with one dead engine.
Stability of Tupolev-114 in severe turbulence significantly increases the comfort of passengers. It was its indispensable quality when flying over an ocean during tropical storms and cyclones or when crossing mountain ranges.
Total in Kuibyshev (Samara) Factory during 18 years in 1957-1964 was built 31 aircrafts Tupolev-114 (prototype built in 1957 at a factory in Moscow) including Tupolev-114D.
Based on successful technical flight on 7th of January 1963 was made the first regular flight №047 to Havana, Cuba with passengers on board.
In 1967 there was a task regarding organization of regular flights to Tokyo, Japan. Japan Airlines "Jal" in conjunction with "Aeroflot" opened nonstop flight from Moscow to Tokyo on Tupolev-114. The first passenger flight to Tokyo was carried out on 17th-18th of April 1967.
After entering to international routes Ilyushin-62 - Tupolev-114 lost his flagship status in "Aeroflot" and entire fleet were transferred from Sheremetyevo to Domodedovo. There were 220-seat variant of Tupolev-114 that operated scheduled flights to Alma-Ata, Tashkent, Novosibirsk and Khabarovsk where there were long runways.
In the last year of operation of Tupolev-114 began to appear cracks in the power panels of engines. This immediately complicated the main question - to ensure safety. At the same time high officials of USSR government lost interest to Tupolev-114 and its life extension so aircrafts Tupolev-114 with large remnants of resource were removed from flights.
You could visit Kryvyi Rih Sights | Museum of Aviation with Grand Industrial Tour or Ukraine Grand Aviation Tour
Ukraine Grand Aviation Tour | Top Airplanes and Helicopters | Video
| | | |
| --- | --- | --- |
| | - please, look at reviews of tourists about our tours | © 2011 - 2022 All rights reserved |