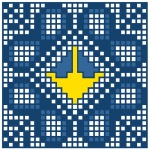 Special Ukraine Tours
Kyiv Tours | Tour Guide


Ukraine Tours with Tour Guide for 105 Percent Satisfaction!

Kyiv Tour Guide | +38 050 936 96 80 |
contact@ukraine-kiev-tour.com
Kharkiv Helicopter Tour on helicopter Mil Mi-2 | Tour Map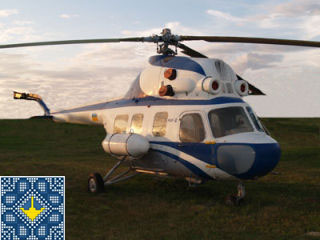 Kharkiv Helicopter Tour on helicopter Mil Mi-2 offers for tourists in Kharkiv who want to take part in sightseeing helicopter tours for 15, 30, 45 and 60 minutes.

Helicopter flight routes includes taking off of Kharkiv helipad, flying to the west or south of Kharkiv to look sights and attractions of Kharkiv region that are interesting in bird eye view and then return to Kharkiv helipad.
Among sights and attractions of Kharkiv region for Kharkiv Helicopter Tour are incoherent scatter radars with antennas of diameter of 25 and 100 meters (the largest antenna in Europe) and heating facility decameter 300 x 300 meters of Observatory of Institute of Ionosphere, Antenna of Radiophysic Observatory, beautiful nature of Cossack's Mountain, Natalevka Estate with unique architecture Holy Transfiguration Church, Sharovka Estate with Koenig Palace and Singing Terraces in Krasnokutsk.
Kharkiv Helicopter Tour Price by Helicopter Mil Mi-2
15 minutes - Around Kharkiv helipad to feel emotions of the flight for the first time
30 minutes - Route 1
45 minutes - Route 2 and Route 3
60 minutes - Route 3 with landing at Singing Terraces in Krasnokutsk
Kharkiv Helicopter Tour Cost: On request
Please, look map of routes of Kharkiv helicopter tours below.

Helicopter tour cost includes: transfer to/from Kharkiv helipad, helicopter tour by helicopter Mil Mi-2, English speaking helicopter guide, making video of helicopter flight.

Maximum number of tourists per tour: 5 passengers
Payment terms: 100% pre-payment before helicopter tour
After Kharkiv helicopter tour it is possible to organize lunch at good restaurant to celebrate the first flight by helicopter (optional).


Kharkiv Helicopter Tour Routes on Kharkiv Map
Kharkiv Sights and Attractions Tourists Could Look During Kharkiv Helicopter Tour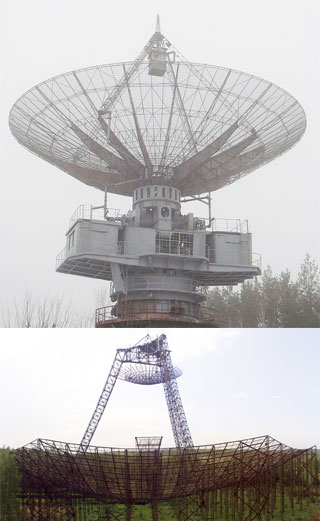 Observatory of Institute of Ionosphere | National Heritage of Ukraine
The composition of Ionospheric Observatory include:
- incoherent scatter radar with fixed vertical antenna with a diameter of 100 meters | The largest antenna in Europe
- incoherent scatter radar with with fully steerable antenna with a diameter of 25 meters
- heating facility decameter 300 x 300 meters
- ionosonde of vertical and oblique sounding
Kharkiv incoherent scatter radar is systematic measures parameters of geospace plasma over Ukraine in framework of scientific-research Institute of Ionosphere and according to international scientific programmes (CAWSES, LTCS, CVS, M-I Coupling, GEM, MST). Experimental and theoretical studies of near-earth space are performed with international aerospace research observatories in USA, Canada, Peru and other countries.
Kharkiv incoherent scatter radar is the single most informative source of information about behavior of main parameters of ionospheric plasma at mid-latitudes of Central European region.
Research results are used to solve several applied problems: terrestrial and space radio communications, over-the-horizon radar, weather forecasting, earthquakes and others.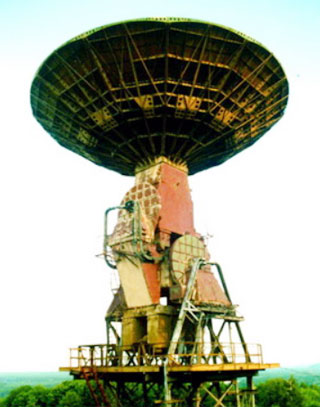 Radiophysic Observatory | National Heritage of Ukraine
The structure of Radiophysic Observatory includes Complex for Remote Sensing of Near Space.
The structure of Radiophysic Observatory consists of MF radar of partial reflections, MF radar with spaced antennas to measure drift environment in height range of 50-100 km, HF Doppler radar (vertical and inclined tracks), radio signals of satellite, radio beacons, magnetometer, reception system in the microwave range and ionozond.
These tools allow to investigate processes that occur in ionosphere heights ranging from 60 km altitude to orbit of satellites of global navigation system (about 19 thousand km).
Creating of Radiophysic Observatory as a scientific and technical basis for comprehensive research of near space altitudes in the interval 50-19000 km and propagation in a wide range of frequencies (3 kHz - 4 GHz) completed in 1980.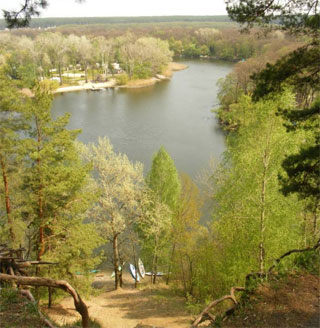 Cossack's Mountain
Legend of destruction of Cossack Monastery is closely related to the tragic legend that Russian troops pursued cossacks who preferred to die but not be captured.
Fugitives jumped from the steep slope of neighboring mountains to Siversky Donets River where they reach by secret underground passage.
In memory of mythical heroism of cossacks the mountain called Cossack. Currently it is one of the most beautiful sites of Gomilsha National Park.
In National park "Gomilsha Forests" there are a lot of natural objects: the largest river of northeastern Ukraine - Siversky Donets, unique oaks with age over 400 years, Crimean pines and spruce forest. In the forest tourists can meet wild boars, deer, elk, birds and insects.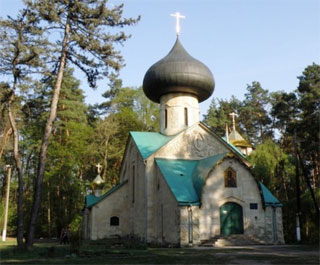 Natalevka Estate and Holy Transfiguration Church
Holy Transfiguration Church has a great architectural value and is a real jewel of Natalevka Estate built by Sugar King Ivan Kharitonenko in 1880-1890 years. On French Riviera near Nice built a copy of it - Orthodox Church that is landmark of those places.
On construction and decoration of Holy Transfiguration Church was spent 350 thousand rubles and on the realization of original project worked the best masters. Thus architectural project in 1908 has developed by 35-year-old Alexei Shchusev already known architect by the time.
Construction of Holy Transfiguration Church took place from 1911 to 1913 under lead of architect Alexey Ruhlyadev. Outside moans of church decorated with carved stone reliefs by sculptor Alexander Matveev. Inside the church was decorated with bright murals of Alexander Savinov.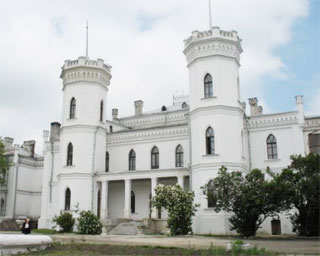 Sharovka Estate and Koenig Palace
Sharovka Estate reminiscent a fairytale white castle with two octagonal towers crowned with battlements and spiers.
Since 1860 Sharovka Estate belonged to brothers Gebenshtreyter. They built on the highest hill the castle-palace and decorated it with terraces and exotic plants.
In 1881 Sharovka Castle acquired sugar tycoon Leopold König. Leopold was indeed a real Sugar King. He made a lot of improvements of palace complex and park area using the latest achievements of science and technology.
So there were outbuildings for servants, administrator house, stables, garages for cars, large pheasantries and even own power plant.
Leopold König invited the best artists and gardeners for accomplishment of his residence. The park has also been significantly expanded and supplemented with new species of plants. The entire palace complex was supposed to correspond to high European standards.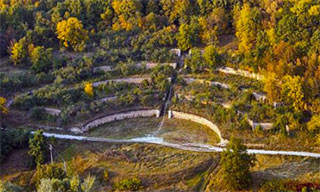 Singing Terraces in Krasnokutsk
Singing Terraces are garden terraces reinforced by brick walls of concave shape which create specific acoustic effects. If a person stand in the center of the site in front of terraces and sing without any microphones his or her voice reach the farthest corner of the terraces.
Singing terraces were built by Sugar King Pavel Kharitonenko who wanted to grow up different rare and exotic plants which can not grow here because of peculiarities of climatic conditions.
Pavel Kharitonenko had the idea - create 5 masonry terraces in an arc shape. This arrangement provides a constant sunlight for plants. Besides that stone accumulated heat and all together - fruit trees provided with necessary energy for their growth.
Need helicopter transfer in Ukraine? You could rent hire helicopter with pilot in Ukraine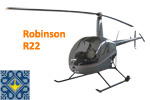 Maximum number of persons: 1 passenger
Payment terms: 100% prepayment one day before departure
Helicopter: Robinson R22
Average speed of flight: 160 km per hour
Heliport location: Kiev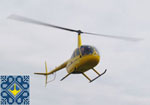 Maximum number of persons: 3 passengers
Payment terms: 100% prepayment one day before departure
Helicopter: Robinson R44
Average speed of flight: 175 km per hour
Heliport location: Kiev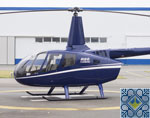 Maximum number of persons: 3 passengers
Payment terms: 100% prepayment one day before departure
Helicopter: Robinson R66
Average speed of flight: 220 km per hour
Heliport location: Kiev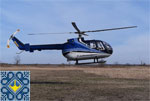 Maximum number of persons: 4 passengers
Payment terms: 100% prepayment one day before departure
Helicopter: Messerschmitt-Bölkow-Blohm Bo 105
Average speed of flight: 204 km per hour
Heliport location: Kiev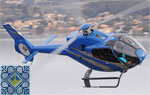 Maximum number of persons: 4 passengers
Payment terms: 100% prepayment one day before departure
Helicopter: Airbus Eurocopter EC120B Colibri
Average speed of flight: 190 km per hour
Heliport location: Kiev
Maximum number of persons: 4 passengers
Payment terms: 100% prepayment one day before departure
Helicopter: Eurocopter AS350 Ecureuil
Average speed of flight: 220 km per hour
Heliport location: Kiev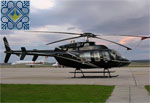 Maximum number of persons: 5 passengers
Payment terms: 100% prepayment one day before departure
Helicopter: Bell 407
Average speed of flight: 230 km per hour
Heliport location: Kiev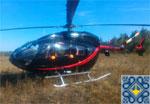 Maximum number of persons: 7 passengers
Payment terms: 100% prepayment one day before departure
Helicopter: Eurocopter EC145
Average speed of flight: 246 km per hour
Heliport location: Kiev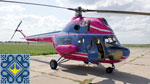 Maximum number of persons: 6 passengers
Payment terms: 100% prepayment one day before departure
Helicopter: Mi-2MSB
Average speed of flight: 210 km per hour
Heliport location: Lviv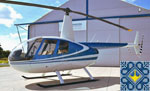 Maximum number of persons: 3 passengers
Payment terms: 100% prepayment one day before departure
Helicopter: Robinson R44
Average speed of flight: 175 km per hour
Heliport location: Ivano-Frankivsk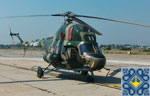 Maximum number of persons: 6 passengers
Payment terms: 100% prepayment one day before departure
Helicopter: Mi-2MSB
Average speed of flight: 210 km per hour
Heliport location: Zaporizhzhya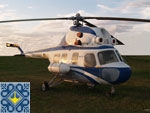 Maximum number of persons: 5 passengers
Payment terms: 100% prepayment one day before departure
Helicopter: Mil Mi-2
Average speed of flight: 150 km per hour
Heliport location: Kharkiv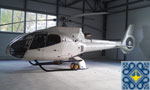 Maximum number of persons: 6 passengers
Payment terms: 100% prepayment one day before departure
Helicopter: Eurocopter EC130
Average speed of flight: 236 km per hour
Heliport location: Dnipro
Maximum number of persons: 16 passengers
Payment terms: 100% prepayment one day before departure
Helicopter: Mil Mi-8
Average speed of flight: 180 km per hour
Heliport location: Kremenchuk
| | | |
| --- | --- | --- |
| | - please, look at reviews of tourists about our tours | © 2011 - 2022 All rights reserved |