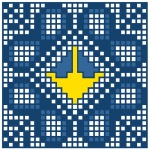 Special Ukraine Tours
Kyiv Tours | Tour Guide


Ukraine Tours with Tour Guide for 105 Percent Satisfaction!

Kyiv Tour Guide | +38 050 936 96 80 |
contact@ukraine-kiev-tour.com
Lviv Helicopter Tour
Lviv Helicopter Tour by Mi-2MSB | Lviv Helicopter Charter for 6 passengers

Lviv helicopter tour by helicopter Mi-2MSB from Lviv Heliport by route of Lviv Golden Horseshoe - Olesko Castle, Pidhirtsi Castle, Zolochiv Castle, Svirzh Castle with extension to Pidkamin Boulder and Holy Dormition Pochayiv Lavra.
Private helicopter charter by helicopter Mi-2MSB gives passengers opportunity to fully enjoy panoramas a bird's eye view of most beautiful medieval castles of route of Lviv Golden Horseshoe Ring.
In case you plan to fly from Lviv to Carpathian resorts, lounges, hotels and recreational residences - Lviv helicopter charters is the best way to save your time and avoid Ukrainian roads.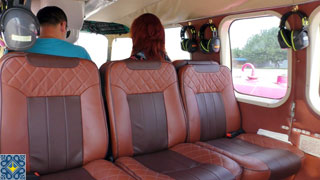 For those who want to get Lviv helicopter tour in time, please, contact and book the tour 1-7 days in advance.
Booking of Lviv Helicopter Tour:
+38 050 936 9680 (WhatsApp, Viber, Telegram) or contact@ukraine-kiev-tour.com
Helicopter Mi-2MSB
Helicopter Mi-2MSB is twin engine medium helicopter with 6 passenger seats.
- Engines: two AI-450
- Horsepower: 430 hp
- Cruise Speed at Maximum Gross Weight: 220 km/h
- Maximum Range: up to 750 km
Lviv Helicopter Tour Sights and Attractions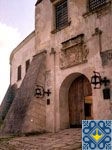 Olesko Castle - Olesko Castle according to historical chronicles was built in 1327. First the castle was surrounded by a wooden palisade and a deep ditch. On all sides the castle was protected by natures river swamps which formed the river Liberec. In the second half of the fifteenth century the castle became the residence of the magnate and was rebuilt in stone. In the seventeenth century near the castle was constructed Italian park. Since 1975 the castle opened a branch of Lviv Art Gallery.
The castle in its plan consists of two semicircles combined three-tiered entrance tower and inner rectangular courtyard with defense walls.
In the dungeons of Olesko castle is a unique well by depth of 42 meters and 3 in diameter. In 1838 there was an earthquake and then part of the well collapsed and since then has cleared only the upper 25 meters.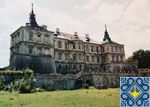 Pidhirtsi Castle - Pidhirtsi Castle was built in 1635-1640 by the architect's Andrea del Agua with the support of engineer Guillaume Levasseur de Boplan in place of the old building. On the ground of the castle is the palace surrounded by a system of ditches, park and church of the Exaltation and Joseph.
Visited here in 1711 Russian Tsar Peter I brought in St. Petersburg several sculptures by Italian masters and soon started to build Peterhof. If visit Pidhirtsi castle and then go to Peterhof we can note a great similarity in the architectural layout of Petrodvorets and Pidhirtsi palace.
A unique lime tree in the center of the village Pidhirtsi more than 400 years. It is the height of 11 meters, a width of 7 meters.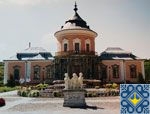 Zolochiv Castle - Zolochiv Castle was built in the sixteenth-seventeenth centuries at the confluence of two rivers Zolochevka and Mlynovka. In the chronicles castle was first mentioned in 1532 as the property of Count Gurkov.
In 1634 the castle passes into the possession of Jacob Sobieski. He rebuilds and strengthens his castle with four bastions with guard towers.
Zolochiv Castle presented the Chinese Palace which is unusual in that it was based on drawings from Chinese pagodas and its builders have never been to China. The result was a happy medium between the architecture of those times and Chinese architecture.
Svirzh Castle is relatively well preserved and due to unusually favorable location and harmony of architectural forms of this building is one of the most beautiful and picturesque castles in Lviv region. Most of the surviving buildings of the complex date back to 2nd half of XVII century, the period when a new fortified residence of Svirzh owners was built on the site of the old castle.
Lviv Helicopter Tour Routes on Lviv Region Map
Need helicopter transfer in Ukraine? You could rent hire helicopter with pilot in Ukraine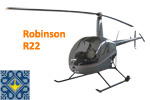 Maximum number of persons: 1 passenger
Payment terms: 100% prepayment one day before departure
Helicopter: Robinson R22
Average speed of flight: 160 km per hour
Heliport location: Kiev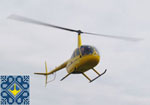 Maximum number of persons: 3 passengers
Payment terms: 100% prepayment one day before departure
Helicopter: Robinson R44
Average speed of flight: 175 km per hour
Heliport location: Kiev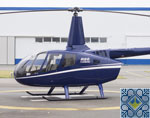 Maximum number of persons: 3 passengers
Payment terms: 100% prepayment one day before departure
Helicopter: Robinson R66
Average speed of flight: 220 km per hour
Heliport location: Kiev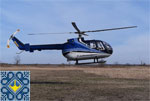 Maximum number of persons: 4 passengers
Payment terms: 100% prepayment one day before departure
Helicopter: Messerschmitt-Bölkow-Blohm Bo 105
Average speed of flight: 204 km per hour
Heliport location: Kiev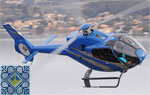 Maximum number of persons: 4 passengers
Payment terms: 100% prepayment one day before departure
Helicopter: Airbus Eurocopter EC120B Colibri
Average speed of flight: 190 km per hour
Heliport location: Kiev
Maximum number of persons: 4 passengers
Payment terms: 100% prepayment one day before departure
Helicopter: Eurocopter AS350 Ecureuil
Average speed of flight: 220 km per hour
Heliport location: Kiev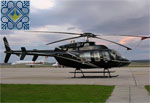 Maximum number of persons: 5 passengers
Payment terms: 100% prepayment one day before departure
Helicopter: Bell 407
Average speed of flight: 230 km per hour
Heliport location: Kiev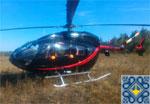 Maximum number of persons: 6 passengers
Payment terms: 100% prepayment one day before departure
Helicopter: Eurocopter EC145
Average speed of flight: 246 km per hour
Heliport location: Kiev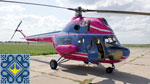 Maximum number of persons: 6 passengers
Payment terms: 100% prepayment one day before departure
Helicopter: Mi-2MSB
Average speed of flight: 210 km per hour
Heliport location: Lviv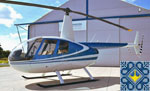 Maximum number of persons: 3 passengers
Payment terms: 100% prepayment one day before departure
Helicopter: Robinson R44
Average speed of flight: 175 km per hour
Heliport location: Ivano-Frankivsk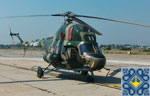 Maximum number of persons: 6 passengers
Payment terms: 100% prepayment one day before departure
Helicopter: Mi-2MSB
Average speed of flight: 210 km per hour
Heliport location: Zaporizhzhya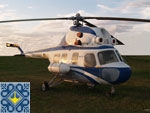 Maximum number of persons: 5 passengers
Payment terms: 100% prepayment one day before departure
Helicopter: Mil Mi-2
Average speed of flight: 150 km per hour
Heliport location: Kharkiv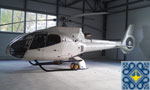 Maximum number of persons: 6 passengers
Payment terms: 100% prepayment one day before departure
Helicopter: Eurocopter EC130
Average speed of flight: 236 km per hour
Heliport location: Dnipro
Maximum number of persons: 16 passengers
Payment terms: 100% prepayment one day before departure
Helicopter: Mil Mi-8
Average speed of flight: 180 km per hour
Heliport location: Kremenchuk
Information about Lviv Hotels, Hostels, Restaurants and ATMs in Lviv and on Lviv Map
| | | |
| --- | --- | --- |
| | - please, look at reviews of tourists about our tours | © 2011 - 2022 All rights reserved |