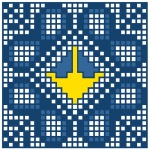 Special Ukraine Tours
Kyiv Tours | Tour Guide


Ukraine Tours with Tour Guide for 105 Percent Satisfaction!

Kyiv Tour Guide | +38 050 936 96 80 |
contact@ukraine-kiev-tour.com
Kryvyi Rih Sights | Lenin Mine Tour
Descent into Lenin Mine to depth of 1350 and 1406 meters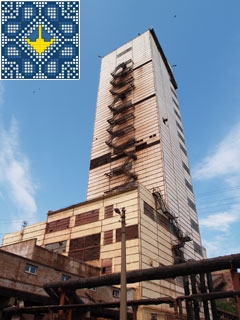 Administration of Kryvyi Rih Iron Ore Plant officially decided to set up an industrial tour in iron ore Lenin Mine for individual tourists and organized tourist groups of 4 tourists maximum with a descent into the mine to a depth of 1350 and 1406 meters.
Tourists become familiar with special mine technique, machinery and working conditions of miners. Industrial tour with a visit to Lenin Mine organized with goal of development of industrial tourism in Kryvyi Rih.
Lenin Mine Tour Itinerary
- Meeting of individual tourist / tourist group in Kiev
- Overnight train to Kryvyi Rih
- Transfer to Lenin Mine
- Meeting of representatives of Lenin Mine with tourists
- Acquaintance with health and safety at the mine
- Compulsory medical examination before descending into Lenin Mine.

Important! If the tourist before descending has a blood pressure more than 150/100 such a tourist does not have access to the mine. The tourist should know its usual blood pressure and only in good health consciously join industrial tour with the descent into the mine!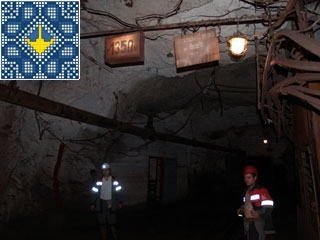 - Dressing in a special change of clothes, getting self-rescuer and helmet with a flashlight and battery
- Walking to the lift and descend into Lenin Mine to a depth of 1406 meters
- Walking by underground mining tunnels on the depth of 1350 meters
- Introduction specialized mining technique, equipment, work of miners. Making pictures
- Watching mechanism of unloading of iron ore from trolleys
- Walking by underground tunnel to air shaft
- Lifting from a depth of 1350 meters to the surface
- Walking to the main shaft of Lenin Mine
- Lifting by elevator to the roof of Mine Operating Koper at height of 101 meters above the ground with Kryvyi Rih panoramic views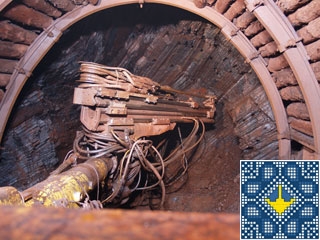 - Shower and change of clothes
- Transfer to a restaurant for a lunch
- Free time in Kryvyi Rih (Optional visit of Kryvyi Rih Aviation Museum to look at Turpolev TU-114 or UGOK Open Mine)
- Evening transfer to Kryvyi Rih Train Station
- Overnight train to Kiev
- Transfer to a hotel in Kiev from Kiev Railway Station
Industrial tour with descent into Lenin Mine is possible for individual tourists and group of maximum of 4 tourists.
The provisional application is filed within 7 working days by e-mail: contact@ukraine-kiev-tour.com
Lenin Mine tour time: 08:30 - 14:00
The cost of Lenin Mine Tour for a tourist in a group of 4 tourists and individual tour: on request
Days of Lenin Mine Tour: Friday
Important! Depends on decision of Kryvyi Rih Iron Ore Plant the descent tour could be changed from Lenin Mine to Rodina Mine on current possibilities and conditions.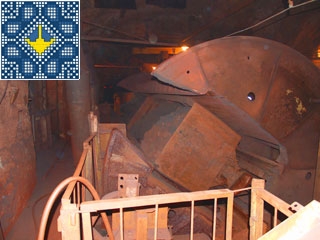 Lenin Mine Tour "Iron Ore Route"
For specialists it is possible to organize specialized tour Lenin Mine Tour "Iron Ore Route" that lets to look the way of iron ore traveling from the iron ore extraction site to the surface and train cars.
The specialized tour begins with descent to depth to 1315 meters and going by train (walking) around 3 km. Next descent by inclined tunnel to depth to 1345 meters and then climbing 10 meters by ladder in vertical shaft to the iron ore extraction site to look at manual puncher, drilling machines working and demonstration of the work of scraper winches. After back to main shaft of Ridina Mine and observe Unloading Machine for iron ore tubs. Descent to the depth to 1522 meters to look at system of automatic loading of skips lifting iron ore on the surface. Each skip lifting up to 60 tons of iron ore. Ascent the level zero and look at procedure of unloading of the skip. Next lift by elevator to the engine room of Lenin Mine Koper to look at the lifting machines and ascent to the roof of 102 meters height to observe the iron ore crusher, magnetic separation plant and iron ore loading unit. Panoramic view of Kryvyi Rih from Lenin Mine Koper is incredible. Going down to the surface for lunch in Lenin Mine dining room.
Lenin Mine Tour "Iron Ore Route" is accompanied by the best specialists of mining who will answer all questions on the route of iron ore. Making pictures is possible in case of providing of all photo and video materials to the administration of Lenin Mine for control check.
Lenin Mine Tour "Iron Ore Route" price for group of up to 4 persons: on request
Lenin Mine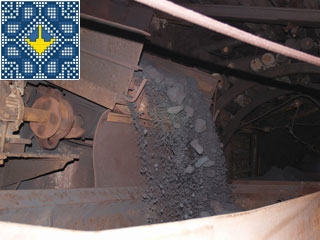 Lenin Mine put into operation in 1965. The mine field is dominated by deposits of columnar shape.
Hanging wall of the mine presents stable martite quartzites with strength of 160 - 180 MPa. Footwall shaft of the mine is combination of quartzites with strength of 120 - 140 MPa and 160 - 200 MPa and layers of shale.
Shaft of Lenin Mine passed a depth of 1605 meters. The works are carried out on the horizons 1200 and 1275 meters and the mining and capital works - in the 1425 and 1500 meters.
Height of the formation of iron ore is 75 meters. 85% of mining made by camera system technique and 15% of technique with the collapse of overlying rocks.
Lenin mine prospected reserves to a depth of 1 955 meters - 149 860 000 tonnes.
The staff of Lenin mine is approximately 1300 employees.
Products of Lenin Mine and Kryvyi Rih Iron Ore Plant - sintered iron ore with an iron content of 50 to 60% (according to specifications LLP 14-9-359-99) and lump blast ore with an iron content of 47 to 50% (according to specifications LLP 14-9-359-99).
Kryvyi Rih Iron Ore Plant
Kryvyi Rih Iron Ore Plant - is the largest enterprise in Ukraine on extraction of underground ores providing an annual production of more than 6 million tons of iron ore. Market share of Kryvyi Rih Iron Ore Plant in Ukraine in realization of sintered ore is more than 40%.
Iron ore of Kryvyi Rih Iron Ore Plant deliveries to РJSC ArcelorMittal Kryvyi Rih, steel plants in Austria, Bulgaria, Hungary, Poland, Romania, Slovakia and Czech Republic.
You could visit Kryvyi Rih Sights | Kryvyi Rih Iron Ore Plant with Group Tour "Grand Industrial Tour"
Rodina Mine Tour in Kryvyi Rih | Video
Reviews and Comments of Our Tourists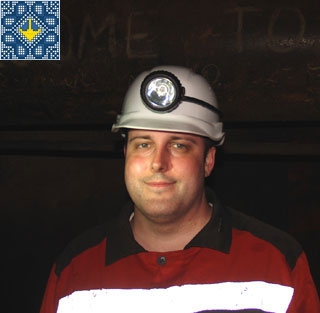 Into the Heart of Darkness
Hurtling down a mine shaft deep towards the core of the earth you have only your headlamp to illuminate what is before your eyes! A truly unique work experience that allows a chance to step into the boots of a dirty, sweaty, dangerous job.  The build up of the experience begins when going through the medical check and safety briefing. Next you must dress up in the work uniform and check out your gear (emergency respirator and headlamp).
Starting down the un-improved infrastructure of the emergency/ventilation shaft gives a haunted cave experience. No light, abandoned stuff, and a narrow winding path eventually lead to the main work area.
In the main work area see the internal rail system haul ore in train carts as sparks shower from the power cables connected above.  Face some claustrophobia and crawl thru an Ore vein and watch a giant drill gouge at the rock above.  Sorry, no dynamite blasts when tourists are around! Finish with a trip to the top of the mine tower and a panoramic view of the city. Finishing the tour with the extreme height to counter the extreme depth just experienced created a strange feeling inside me.
Much personal care was taken by the staff of Lenin mine going over things and keeping it as safe as possible.  The hero's of labor I met remind me how thankful I am for having a job in a modern building with access to the outside LOL!
Signed,
Only American and future first American ever in the deepest mine of Europe
Craig Martindale, Washington, USA
The first tourist of Switzerland in the deepest mine of Europe.
"Visit of Lenin mine and Ugok mine was one of the most profound experiences I've had and i would definitely recommend it!"
Aurel Martin, Zurich, Switzerland
Information about Kryvyi Rih Hotels, Hostels, Restaurants, Supermarkets on Kryvyi Rih Map
| | | |
| --- | --- | --- |
| | - please, look at reviews of tourists about our tours | © 2011 - 2022 All rights reserved |