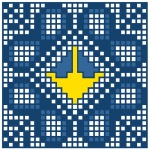 Special Ukraine Tours
Kyiv Tours | Tour Guide


Ukraine Tours with Tour Guide for 105 Percent Satisfaction!

Kyiv Tour Guide | +38 050 936 96 80 |
contact@ukraine-kiev-tour.com
Vovchansk Airfield | L-29 Delfin, Mi-2, An-2 | Former Soviet Flight School
Individual and group tours to Vovchansk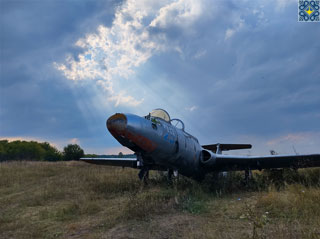 Vovchansk Aviation School of DOSAAF named after Alexander Pokryshkin was the flight school which trained pilot-instructors, glider pilots, parachutists and helicopter pilots for all DOSSR organizations and USSR Aviation Training Centers.
Update! L-29 Jet Fighter Flight in Kharkiv, Ukraine | 15 and 20 minutes and the same Shiroke Airfield
Vovchansk Flight Training Center named after Alexander Pokryshkin currently in 2021 has just remains of former aircraft and helicopter training fleet:
- Aero L-29 Delfin - 19 aircrafts
- Antonov AN-2 - 4 aircrafts
- Mil Mi-2 - 7 helicopters
As for organization of tourist visit of Vovchansk Airfield, please, contact by e-mail:
contact@ukraine-kiev-tour.com or +38 050 936 96 80 (Viber, WhatsApp).
Vovchansk Airfield Tour is possible for individuals and tourists in the group. The cost of the tour is on request.
Vovchansk Airfield | L-29 Delfin, Mi-2, An-2 | Former Soviet Flight School | Video
History of Vovchansk Aviation School of DOSAAF named after Alexander Pokryshkin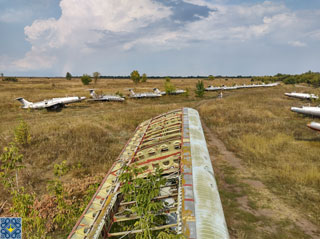 Historically from 1956 to 1969 Volchansk Aviation Technical Center DOSAAF was located in Vovchansk, USSR. It was engaged in the training and retraining of navigators for Li-2 aircraft equipped with a panel of aeronautical instruments.
The aircraft took off the airplane windows were curtained and cadets used the instruments to plot the route they had passed. The cadets wore the soldier's uniform and shoulder straps of a junior lieutenant and in the city they were called micro-majors.
Vovchansk Aviation Technical Center of DOSAAF was commanded by Colonel Mikhail Smilskiy after whom the central square of the city of Vovchansk was later named.
In 1966 Aero L-29 Delphin began to replace Yakovlev Yak-18 at DOSAAF Aviation Training Centers. The first flight school which received L-29 was Vovchansk Aviation School of DOSAAF named after Alexander Pokryshkin.
Vovchansk Aviation School of DOSAAF named after Alexander Pokryshkin was formed on 27.01.1971 according to order #007 of Central Committee of DOSAAF (Voluntary Society for Assistance to Army, Aviation and Navy) and the first recruitment of cadets was held in the spring of the same year who were sent from Kaluga.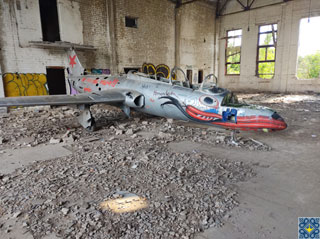 There were six squadrons in total which included aircraft and helicopters:
- L-29
- Mi-1, later Mi-2
- AN-2 and parachute types D-1-8, D-1-5, UT-4, UT-15
- Yak-18, Yak-50, Yak-52
- Yak-12 and PZL-104 Wilga for towing gliders
The first graduation of the flight school took place in 1974. The uniqueness of Vovchansk Aviation School of DOSAAF named after Alexander Pokryshkin is that it was the first in Soviet Union to graduate instructor pilots and in subsequent years about 127 instructor pilots every year.
Cadets from fifteen republics of USSR studied at the flight school. Young men aged 17 to 21 years old with secondary education, fit for flight work for health reasons were admitted to study.
The cadets of the school were provided with free meals, uniforms, hostels and scholarships.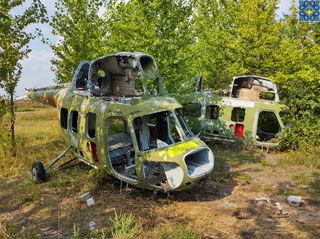 Training at Vovchansk Aviation School of DOSAAF named after Alexander Pokryshkin took two to three years with the issuance of a diploma of "pilot-instructor" and an all-union diploma of secondary specialized education. The graduates of the school were successfully engaged in instructor work in the army and civil aviation.
Women at all times were not admitted to flight schools but in 1983 thanks to Svetlana Savitskaya, Marina Popovich and Galina Korchuganova the first special group of girls was opened. In that year three girls were admitted to the aircraft department, three to the helicopter department and three to the gliding and parachute department. In 1986 there was a second special group of girls.
The average flight time of all types of aircrafts and helicopters was 21000 - 23000 hours per year and parachute jumps were carried out 4000 - 4500 per year.
The heads of Vovchansk Aviation School of DOSAAF named after Alexander Pokryshkin at different times were:
- Mikhail Smilskiy
- Dmitry Kovits
since 1976 - Gennady Krutilin
since 1989 - Vovchansk Aviation School of DOSAAF named after Alexander Pokryshkin is relocated to Shiroke Airfield and renamed into Zaporizhzhia Aviation School of DOSAAF named after Alexander Pokryshkin under the leadership of the first head Farid Aktyurin.
After the transfer of the flight schools to Zaporizhzhia in Vovchansk was established Center for Aviation Science and Technology Creativity and Culture "Sokol". The last recruitment of cadets was in 1990. In April 1991 it was disbanded and in subsequent years the Military-Patriotic Aviation-Technical Sports Club "Sokol" appeared on its base. In the 1990s there were still skydiving competitions for "FED" Association Cup and in 1994 CIS Parachuting Cup was held.
On 28.07.2011 in Vovchansk was erected L-29 Monument in memory of former Vovchansk Aviation School of DOSAAF named after Alexander Pokryshkin.
The aircraft L-29 was hoisted on the pedestal - one of those that are still in Vovchansk Airfield - rumor has already nicknamed this monument - "monument to decommissioned aircrafts".
The construction of the monument was carried out at the expense of the initiative group of Vovchansk Aviation School of DOSAAF veterans. Monument L-29 was decided to be erected at Kharkiv - Belyi Kolodets junction.
The grand opening of L-29 Monument took place on 30.07.2011 as part of a meeting of veterans on the occasion of 40th Anniversary of foundation of Volchansk Aviation School of DOSAAF Pilots.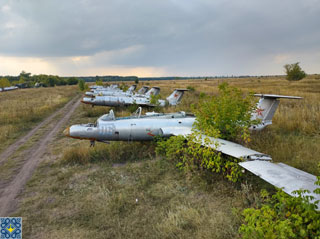 Aircraft Aero L-29 Delphin
Aero L-29 Delphin was developed by Aero (Czechoslovakia) as the main jet trainer for use by all Warsaw Pact Air Forces. After successful tests in 1961 where L-29 won the competition from Polish trainer PZL TS-11 Iskra approximately 3600 aircraft were built.
Aero L-29 Delphin technical characteristics:
- Wingspan - 10.29 m
- Aircraft length - 10.81 m
- Aircraft height - 3.13 m
- Wing area - 19.8 sq.m
- Empty weight - 2280 kg
- Normal takeoff weight - 3280 kg
- Maximum takeoff weight - 3540 kg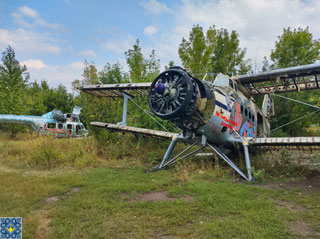 - Main fuel tank - 1050 liters
- Additional fuel tanks - 2 x 150 liters
- Engine type - 1 turbojet engine Motorlet М.701 - 2700 hp
- Maximum speed at an altitude of 5000 m - 655 km / h
- Maximum speed at sea level - 615 km / h
- Cruising speed at an altitude of 5000 m - 545 km / h
- Cruising speed at sea level - 525 km / h
- Practical range - 894 km
- Flight duration - 2 hours and 30 minutes
- Maximum rate of climb - 840 m/min
- Practical ceiling - 11000 m
- Crew - 2 people
History of Alexander Pokryshkin
The famous ace and fighter pilot during WW2 became three times Hero of Soviet Union in April 24, 1943, August 24, 1943 and August 19, 1944.
According to Alexander Pokryshkin official biography during the war he made 650 combat sorties, participated in 156 air battles, destroyed 59 aircrafts. Researchers working with Pokryshkin's notebooks say that with accurate calculations the number of aircrafts that were shot down by him can be significantly increased - from 59 to 80 and even to 94.
In 1941 he was awarded Order of Lenin for his fearless flight by MiG-3 in bad weather conditions after two other pilots crashed trying to take off. Alexander Pokryshkin not only took off but also successfully located enemy tanks of General Paul Ludwig Ewald von Kleist.
Later he participated in many defensive operations in Moldova, Donbass and Rostov. In August 1942 he was appointed commander of squadron of North Caucasian Front. For criticism of outdated tactics of air combat Alexander Pokryshkin was deprived of title of Communist and given to the tribunal. The hero was saved by higher-ranking officials.
In 1943 Alexander Pokryshkin finally realized himself as an innovator of air combat. In the battles in Kuban talented pilot used his own tactical techniques known today as "Kuban Bookcase" and "Speed Swing". Thanks to him Soviet Air Forces began using ground-based radars and advanced control systems.
In any sorties Alexander Pokryshkin assigned himself the most difficult task - destruction of the leader of enemy column as according to his observations this contributed to demoralization of German pilots.
In 1944 President Franklin D. Roosevelt officially declared Alexander Pokryshkin as "the best pilot-fighter of all the allied armies".
Since 1944 Alexander Pokryshkin was transferred to non-combat work in General Staff of Red Army to manage training of new pilots. From that year he became a living symbol of Soviet Air Forces. He was protected and rarely allowed to fly.
In the summer of the same year Alexander Pokryshkin was awarded the rank of colonel and took command of 9th Guards Air Division. His last combat sortie took place on April 30, 1945. He took part in Victory Parade.
You could visit Vovchansk Airfield | L-29 Delfin, Mi-2, An-2 with Tour South Ring, Tour Zaporizhzya Sights or Group Tour "Grand Aviation Tour"
| | | |
| --- | --- | --- |
| | - please, look at reviews of tourists about our tours | © 2011 - 2022 All rights reserved |