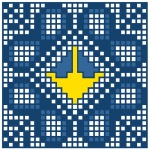 Special Ukraine Tours
Kyiv Tours | Tour Guide


Ukraine Tours with Tour Guide for 105 Percent Satisfaction!

Kyiv Tour Guide | +38 050 936 96 80 |
contact@ukraine-kiev-tour.com
Letychiv Sights | Ustim Karmaluk Tower
Individual and group tours to Letychiv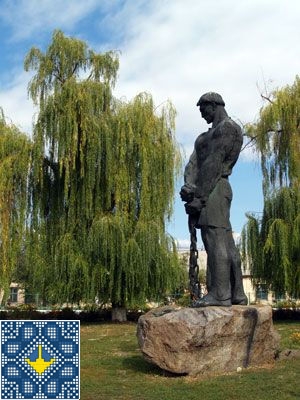 Ustim Karmaluk - Ukrainian folk hero, defender of the poor and disadvantaged. He was born in a poor family. At the age of 18 years Karmaluk came to house of landlord for service. The guy was a hard-working but naughty and rebellious. Because of Karmaluk's character in 1812 landlord sent him as a soldier to the army of Russian Empire.
Soon Ustim Karmaluk had deserted from the 4th Lancers regiment which was in Kamenets-Podolskiy. Faithful friend and helper was Danilo Chron from the neighboring village Ovsyaniko who fled with Ustim Karmaluk from the army.
The actions of the fugitives who started to smash estate of landlords alarmed local and state officials. They were immediately organized a chase and caught them both. The military court has sentenced - 500 lashes each and then sent to the Crimean Penal Battalion. However on the way to the Crimea at night Karmaluk and his friend escaped.
After being arrested in 1817 Karmaluk condemned to death but the sentence was later changed to 25 lashes and a 10-year exile to a Siberian Penal Servitude. On the way to Siberia Karmaluk and Chron fled of the prison and returned to Podillya to continue the fight.
At the end of 1818 Ustim Karmaluk reappeared in Bar and then moved to the Balta district where he created a large group of rebels. Popularity fearless leader has been increasing.
Representatives of the authorities applied the incredible effort to catch avenger. Karmaluk was captured during the raid and under heavy guard taken to Litin jail.
During the investigation Ustim Karmaluk concealed his real name and called himself Vasil Gavrilenko originally from Galicia - a fugitive soldier from Kostroma. He spoke in Russian even showed documents and denied all the allegations. Then officials made a provocative meeting with the family. 8 year old son Ostap ran to his father but Karmaluk pretended that did not recognize him.
From Litin jail Karmaluk sent in Kamianets-Podilskyi fortress. Here along with other prisoners he organized a new escape but this time it failed. Wounded in the leg during skirmish Karmaluk was chained to a stone pillar in the solitary confinement of the Pontifical tower. In the winter of 1824 after a public punishment on the market - one hundred lashes and applying a hot iron mark on his face - Karmaluk was sent to penal servitude in Siberia.
Two years guards escorted Ustim Karmaluk to Tobolsk. For a time he attended the hard labor and then ... ran again.
In the summer of 1826 he appeared in Kiev and then under the guise of Chumak made his way to his native Litin district. And again he assembled squad and holds daring and successful operations.
In 1827 in Derazhnya Karmaluk caught and again put on trial. He punished a second time - one hundred lashes and sent back to Siberia. Again this time he escaped and in 1830 acted in Podillya.
Frightened landowners appealed to the government. To fight against Ustim Karmaluk was created Galuzinetsk committee consisting of representatives Letychiv and Litin courts.
Ustim Karmaluk prepared a great rebellion but his intentions were not realized as the fall of 1830 in Podillya was outbreak of cholera. It was at this time spies found Karmaluk's shelter in New Sinyava. But two years later Karmaluk dismantled ceiling in his cell escaped from Litin prison and again took up arms.
Then the government has already decided to go to the provocation. Because of the traitor Karmaluk was found in Korichentsy. On the night on10th of October 1835 Ustim Karmaluk was murdered by nobleman Rudkovskiy.
Body of Ustim Karmaluk few days were shown in many villages with idea to startle the farmers. Tsar Nicholas I called Karmaluk's killer to St. Petersburg, personally talked to him and gave a diamond ring.
Galuzinetsk committee until 1839 continued the investigation of Karmaluk's mutiny. It has registered more than 1000 attacks on landlords and judged 2 700 people. In all over 23 years of Ustim Karmaluk activity on his side fought about 20 000 fighters for freedom and justice.
You could visit Letychiv Sights - Ustim Karmaluk Tower with Ukraine Tour West Ring
| | | |
| --- | --- | --- |
| | - please, look at reviews of tourists about our tours | © 2011 - 2022 All rights reserved |