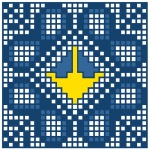 Special Ukraine Tours
Kyiv Tours | Tour Guide


Ukraine Tours with Tour Guide for 105 Percent Satisfaction!

Kyiv Tour Guide | +38 050 936 96 80 |
contact@ukraine-kiev-tour.com
Kolomyia Sights | Pysanka Museum | Easter Egg Museum
Individual and group tours to Kolomyia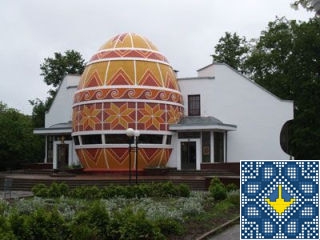 Ukraine is a home to the largest Pysanka (Easter Egg) in the World. It appeared in the Carpathian region and it created by human hands and painted huzul geometric patterns and established themselves in the heart of the wonderful Pysanka museum (Easter Egg Museum).
Scientists of Kolomyia have gathered a unique and rich collection of specimens of the ancient ceremonial folk art - about 12 000 Easter Eggs from different regions of Ukraine and the World. Externally the museum is made in the shape of an egg and inside looks like an spacecraft or the temple.
The ancient Egyptians, in the Far East and in Pakistan and other Muslim countries decorated eggs give to each other with good wishes, happiness, health during New Year celebrations. Ancestors of ukrainians brought the red eggs in the spring as a sacrifice to God of the Sun.
Pysanka symbolize the transforming of life and the basic principles of the universe. Connoisseurs can read symbols Easter Egg as cleverly as you read a book. Only a system of signs - other. Its "letters" are unexpected names such as "The road to God", "Tree of Life", "Woman's knees", "Ram horns", "Little windows", "Twisted arm", "God's hand". Each symbol has a great magical power.
To protect family home from bad people Pysanka should be stored with "infinity" symbol. In ancient times it was believed that it is a powerful amulet: no matter what bad people are at your doorstep - all negative energy is instantly falls into an infinite symbol and rotate in it and could not go out so bad people could not make problems for the family of the home.
Another symbol - "wedge" and 40 wedges have to fit in one egg. When the master of doing a "wedge" making one wish and when all 40 wedges were on the egg then all 40 wishes came true. Wishes were very simple - children are healthy, cattle to bred well and good harvest.
Eggs with "rhombus" (a symbol of fertility) can be rolled on the field for the best harvest or buried under a tree which no longer gave fruit.
Pysanka can help in Love. In old times young girls created pysankas with special symbol - "bunches of grapes". On the third day of Easter young girl gave the pysanka to young man and he understood it as a tacit confession of love and must to invite her to dance in response.
In general the symbols on the egg can be a lot (up to 15 on one small egg) - christian and pagan: oak leaves - the symbol of thunder Perun and the church ("the road to God") and the sun sign - the swastika and fish. The latter in ancient times was considered a sign of health and life.
Before create Pysanka a Pysanka master should be clean not only physically but also spiritually (in any case not be with someone in a quarrel), materials for pick up - special. In particular the egg must have a living embryo and be from a black chicken (have special magical powers). For the water for breeding colors a woman went to the east of the sun and that no one saw and if someone she met on the road had no right to greet. And the Easter egg was supposed to creat so that no one can see the process.
Even in distant foreign lands Pysankas are created by our countrymen refer to their historical homeland. So appeared in Kolomyia Museum Pysankas from Poland, Romania, Czech Republic, Canada, United States - in their present patterns of invisible spiritual connection with native Ukraine.
Why not to make the own Pysanka in Pysanka Museum? Under the guidance of an experienced master you can participate in a master class on painting of Pysanka. Thanks to the work and efforts you could create your own pysanka which is sure to bring health, love and happy news into your home.
You could visit Kolomyia Sights - Pysanka Museum - Easter Egg Museum with Ukraine Tour West Ring
| | | |
| --- | --- | --- |
| | - please, look at reviews of tourists about our tours | © 2011 - 2022 All rights reserved |