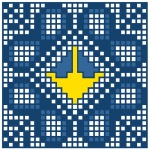 Special Ukraine Tours
Kyiv Tours | Tour Guide


Ukraine Tours with Tour Guide for 105 Percent Satisfaction!

Kyiv Tour Guide | +38 050 936 96 80 |
contact@ukraine-kiev-tour.com
Chernivzi Sights | Residence of Bukovinian and Dalmatian Metropolitans | UNESCO World Heritage
Individual and group tours to Chernivzi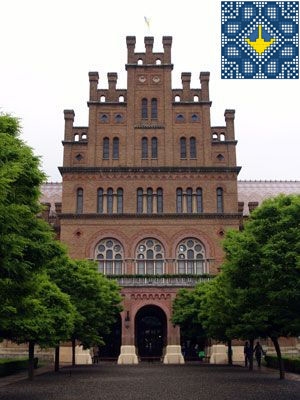 The former Residence of Bukovinian and Dalmatian Metropolitans is the main attraction of Chernivtsi. At present it is the main building of Chernivtsi National University.
Author of project of Residence of Bukovinian and Dalmatian Metropolitans is Czech architect Josef Hlavka. In his projects have been designed over 150 buildings in Prague and Vienna. However the best of Josef Hlavka creations was Residence of Bukovinian and Dalmatian Metropolitans in Czernovtsi (1864-1882). At the World Exhibition in Paris (1867) this project has been awarded Deuxieme Prix - Second Grand Prix.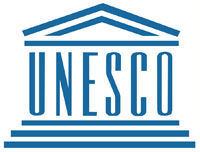 In 2011 Residence of Bukovinian and Dalmatian Metropolitans was inscribed in UNESCO World Heritage List.
Architect Josef Hlavka was 29 years old (1860) when he won the tender for construction of Residence of Metropolitans of Bukovina and Dalmatia. Construction work began four years later. Before take up the construction of complex architect has carefully studied the cultural traditions of Bukovina.
In carrying out preparatory works was built two brick factories and a factory for production of colored tiles. Pre-arranged expeditions searched for building stone around Chernivtsi. Shipping stone from abroad would lead to a significant increase in the cost of the project and each batch of bricks could be delivered during 3-4 weeks - it was very long to wait. Have been explored large quarries in eight villages of Bukovina. During the geological works workers of Josef Hlavka discovered valuable deposits of alabaster, marble and coral stone used in construction.
The solemn blessing and laying of the cornerstone took place in April 1864. To provide appropriate technical and artistic level was created Construction Executive Committee consisting of Bishop Eugen Gakman, architect Josef Hlavka and Baron Otto Petrino.
Residence of Bukovinian and Dalmatian Metropolitans was building during 18 years as the work was carried out only in dry weather. The norm for bricklayers was low - only 100 bricks a day. However requirements for quality was very high - measured by the linear dimensions of each brick then it was weighed and tapped for the detection of internal defects - cracks or voids. Defective bricks were put aside and used for water runoff system in the park.
Finishing work was carried out by Czech artist Karel Svoboda, Viennese artist Karl Jobst and Johann Klein, Bukovina artists - Epaminandos Buchevsky and Eugene Primakov. Artistic stone carving led by Josef Hlavka.
Residential Complex consists of three separate buildings. The Palace of Metropolitans is located in central building. From the Entrance Gates to Palace of Metropolitans there is an alley covered with shingle under which there is a ground. Along the edges of the alley planted acacia. This original drainage system was invented by Joseph Hlavka. In wet weather excess of moisture quickly goes under shingle and there remains a long time. In the summer in hot dry weather shingle is moved specially. Thus supported approximately a constant level of moisture ensuring the reliability of bricks.
To the left there is John Suchavsky Church which served as Metropolitan home church.
Among the premises of the main building with its beauty and grandeur is impressive Synod Hall one of the most beautiful in Europe. It was decorated with marble (hence its present name - Marble) and is furnished with lateral galleries of columns which are supporting wood ceiling. Conference Room of the Holy Synod (now is the Red Room) is preserved in its original form. The walls are decorated with the Red Chinese silk, wooden ceiling is decorated with ornaments and parquet floor made of red beech and oak. On a wall hangs a huge Venetian mirrors. Created by old technology they comprise five layers of silver.
With these antique mirrors connected a legend. It is believed that the woman looked at any of them become younger as much as she likes. The man looking at his reflection will receive a free pardon of family betrayal.
In 1875 was an important event for Chernivtsi and Bukovina - The Residence of Metropolitans of Bukovina and Dalmatia was consecrated but the work continued for up to 1882. Simultaneously opened the university at that time consisted of three faculties: theology, law and philosophy.
Behind the Palace of Metropolitans there is arboretum area of 5 hectares which is surrounded by a stone wall three meters high. Trees create a continuous protective strip along the perimeter of the park. It provides complete isolation of the park and creat the feeling of absolute rest. This is where the cleanest air in the city.
Josef Hlavka led the construction work for 12 years. All the while he rested no more than 4-5 hours a day. Such hard work affected the health of the young man. A serious illness made him sit down in a wheelchair. He was forced to leave Chernivtsi and never saw his creation in a completed form.
Thanks to the genius of architect Josef Hlavka Residence of Bukovinian and Dalmatian Metropolitans in June 2011 expanded the honorable list of world cultural heritage of UNESCO.
You could visit Chernivzi Sights - Residence of Bukovinian and Dalmatian Metropolitans -
UNESCO World Heritage with Ukraine Tour West Ring
| | | |
| --- | --- | --- |
| | - please, look at reviews of tourists about our tours | © 2011 - 2022 All rights reserved |