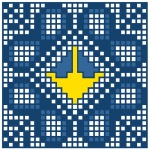 Special Ukraine Tours
Kyiv Tours | Tour Guide


Ukraine Tours with Tour Guide for 105 Percent Satisfaction!

Kyiv Tour Guide | +38 050 936 96 80 |
contact@ukraine-kiev-tour.com
Shatsky Lakes Sights | Soviet Military Jeep Safari by GAZ-69
Individual and group tours to Shatsky Lakes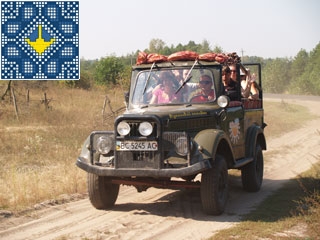 Unique safari tours by four-wheel drive Soviet Military Jeeps GAZ-69 around Shatsky lakes of Shatsky National Park.
Get a memorable 3 hours journey through mysterious and interesting places of Shatsky lakes. Safari tour is made by Soviet military jeeps GAZ and UAZ by forest roads of Shatsky National Park.
During safari tour tourists visit places inaccessible to others by usual cars. When traveling by jeeps a wonderful kaleidoscope of nature of Shatsky lakes combines with historical sights and attractions of the region. Grand Svitiaz Lake famous for its ancient legends and marshy shores of Pulemetske Lake open to tourists secrets of nature of Shatsky National Park.
On the route of safari tour there are old wooden church in Ostrivya, military Pillbox and Austro-Hungarian burial of First World War. At the end of tour there is a chance to touch to a huge boulder of ice age and make a wish to come true.
Soviet Military Jeeps GAZ-69
This well-known and popular all over the world jeep GAZ-69 was manufactured over 20 years and left an imprint in Soviet history of auto industry.
On 19th of June 1945 in Kremlin was shown new GAZ M-20 and GAZ-51 and Joseph Stalin gives a task to create a new Soviet jeep. Chief designer Andrey Lipgart promised to make the new vehicle. In 1946 were officially approved terms of design of all-terrain and all-wheel drive jeep under symbol "69" and later under title "Worker".
GAZ-69 was designed from the ground up but on base of experience accumulated during Second World War as well as operation of American jeeps "Willys" and "Bantam".

Lead designer of GAZ-69 Gregory Wasserman put into this car his soul and talent. Despite the fact that both before and after that he made a lot of good all-terrain vehicles - GAZ-69 was the best of them. The power unit (50 hp engine), clutch and gearbox with modified gear ratios was used by just mastered "Pobeda".
By October 1947 the first sample of an experimental series of GAZ-69-76 was already built. In February 1948 released two more and by the end of the year - the fourth. Factory testing in harsh environments with mileage of 12 500 km completed by June 1948 showed that the new jeep meets all requirements. He had a dry weight of 1363 kg and full load - 2110 kg. Traction possibilities of machine was very high: 69.9% of the total weight without trailer and 50.7% with a trailer but top speed was only 75 km/h.
As soon as the GAZ-69 was born it began to actively tested in extreme conditions. In the spring of 1949 it took part in the famous run of GAZ-63 and ZIS-151 in absolute off-road. As the car of lighter category it pass all tests compare to three-axle ZIS-151 that stuck firmly. It was the triumph of "GAZ" school of designers and engineers.
GAZ-69 overcame fresh snow depth of up to 0.4 meters, compact spring snow - up to 0.3 meters, ditches - up to 0.55 meters and a width of 0.4 meters. Comparative tests with GAZ-67B conducted in spring of 1950 showed that the minimum fuel consumption on the highway dropped from 13.9 to 10.9 liters (with trailer - 12.1 liters) despite increased total weight of the jeep. However off-road fuel consumption sharply increased and was nearer to GAZ-67B.
Next GAZ plant produced 12 prototypes. One of them went without repair 172 000 km by August 1953. In the process of fine-tuning of engine power increased to 55 hp.
In May 1951 a new version was produced GAZ-69A of 5-passenger seats and 4-door body. In the process of fine-tuning and improving the weight of the car increased by 60 kg, length increased by 30 mm, width - 35 mm, height - 60 mm. Top speed increased to 90 km/h and average speed on muddy dirt road - 20 - 25 km/h (with trailer - 15 - 20 km/h). Fuel consumption on highway dropped to a record for passenger jeeps - 10.4 liters (with trailer - 11.9 liters).
GAZ-69 turned out to be extremely successful and in 1951 was ready for mass production. Next followed negative events in the life of GAZ plant that slowed down work on development of GAZ-69. The main reason was forced against the will of collective urgent design and production of floating jeep NAMI-011 (GAZ-011) established on basis of outdated GAZ-67B.
Only on 25th of August 1953 the first GAZ-69 came off the assembly line replacing GAZ-67B. On 7th of November 1953 GAZ-69 have participated in military parade in Moscow. 1302 cars were produced till the end of this year. The same year GAZ-69 appeared on drifting station SP-3 and SP-4 which effectively used in extremely harsh conditions for several years.
In 1955 on the basis of GAZ-69 built samples of full metal body jeeps - GAZ-69B and GAZ-19. According to government's decision at the end of 1954 GAZ-69 production has moved to expanded and remodeled Ulyanovsk Automobile Plant (UAZ). During 1953-1956 years it was produced 16 382 GAZ-69 and 20 543 GAZ-69A.
Since 1956 GAZ-69 has become successfully exported abroad to 56 countries including tropical version which quickly became very popular especially in Asia, Africa and Latin America. In Romania and China GAZ-69 were made without a license.
GAZ-69 was produced until 1973 when the last of 275 cars were made. In general successful and good-quality design allowing GAZ-69 to reach all corners of the world. in total was produced more than 634 285 of GAZ-69 of all modifications.
You can take part in Soviet Military Jeep Safari by GAZ-69 with Ukraine tour "Ukraine West Ring"
| | | |
| --- | --- | --- |
| | - please, look at reviews of tourists about our tours | © 2011 - 2022 All rights reserved |