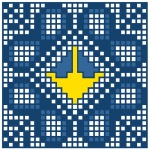 Special Ukraine Tours
Kyiv Tours | Tour Guide


Ukraine Tours with Tour Guide for 105 Percent Satisfaction!

Kyiv Tour Guide | +38 050 936 96 80 |
contact@ukraine-kiev-tour.com
Lviv Sights | Market Square (Rynok Square) | UNESCO World Heritage
Individual and group tours to Lviv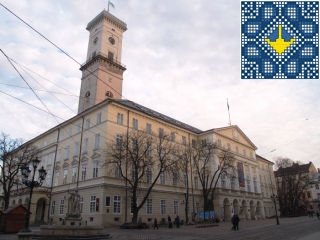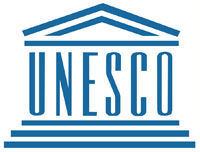 In 1998
Ensemble of Historic Centre
on Market Square (Rynok Square) was included in list of Unesco World Heritage. For many centuries Market Square was the center of economic, political and cultural life of Lviv. Here was the trade market where met Persians and British, Turkish and Dutch, Russians and French merchants. Here are Lviv City government.
Lviv Market Square - a unique phenomenon in urban planning. It is distinguished by two features. The first is that the area of the square extends by eight streets - two at each corner. This is very rare.
As a rule of medieval squares goes two or three streets. The second feature - on Market Square had been streets. On the northern and eastern sides of town hall stood 11 houses. This place is now occupied by lawns.
If you look closely at houses on Market Square it is striking that most of them are on front of three windows on each floor. Some houses has four and six windows. What is the deal? For centuries on Market Square live city elite.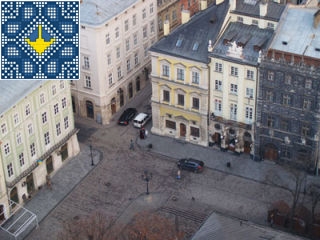 Mainly merchants who wanted to live as close as possible to places of their commercial interests. Already in XIV century in Lviv was a rule by which representatives of non-gentry - merchants, craftsmen, doctors - could build on Market Squaer houses with only three windows on the floor.
Nobility and clergy had the right to build houses with six windows. Houses of 4- and 5-windows are more recent buildings of XVIII-XIX centuries when the rule is no longer operated.
For a long time houses on Market Square were wooden built in Gothic style. In early June 1527 a terrible fire destroyed all wooden houses in Lviv. Already in 1540 Lviv City Council by special decree forbade to build in the central city wooden houses. After a while to Lviv came new architectural style - Renaissance.
Local nobility ordered projects of houses of foreign architects - mainly Italians. Thus during XVI-XVII centuries formed a unique ensemble of Market Square - the only one in Ukraine. Its special feature is that these homes and are still used for housing.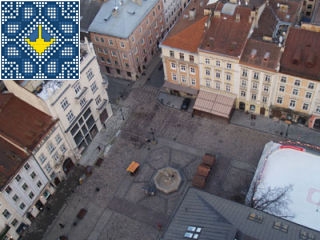 Each house on Market Square is being constructed only on an individual project which was a unique form of advertising for owner. Houses also had their own unique color.
Historical documents shows that in 1407 in Lviv was created the first plumbing which was fed by spring water from outside the city. There is a fact that the central city water is unsuitable for use. Gradually increased the amount of water plumbings.
Aqueducts converge on Market Square on the eastern side of town hall decorated with a bronze statue of the nymph Melusine and from there by wooden pipes water was supplied to houses.
The city grew and one well-spring water tank was not enough. In 1697 built another one on the southwest corner of the square. It is decorated with a statue of Neptune. In 1744 there was a third well - in south-east corner. Water from these wells were taken not all but only the rich landlords. The rest of Lviv citizens got drinking water from wells dug in the city that was bad quality.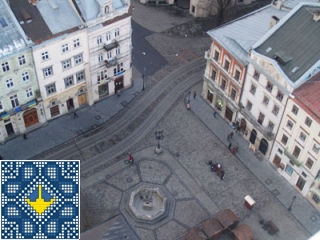 In 1793 on Market Square were built four fountains. For two of them used the old wells ("Diana" and "Neptune"). Each fountain has an octagonal cup topped with a statue of ancient Greek mythology. Fountains made famous sculptor Gartman Witwer.
On the south side of the hall was a large stone trough - measurement for grain. Recall that at the beginning of XIX century throughout Europe only Russia had a single system for entire country of weights and measures. In other states each city had its own unit of measure length, volume and weight. In Lviv stone trough served as a benchmark set on the square in 1598.
On the western side of Market Sqauer since 1564 was so-called "Pillar of Shame" - first made of wood and eventually - a stone. It had four faces and the top surmounted by a sculptural group - hangman and goddess of justice Themis - back to back. To the bottom of the pillar were attached iron rings. For a few days for them chained thieves, drunks and hooligans. It also carried out death sentences.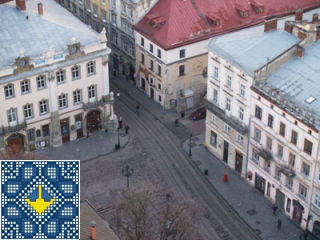 But death is punished only nobles. So was executed on 16th of June 1578 - the national hero of Ukrainian and Moldovan people one of the leaders of Zaporizhzhya Cossacks - Ivan Pidkova. "Pillar of Shame" was not only a place of punishment. In 1594 to the wall of one of houses on Market Square nailed a long chain with a hoop. To her chained quarrelsome wives.
Market Square began to put in order only in the late XVIII century. Approximately in 60 years of XIX century Market Square got gas lighting and only in 1952 it was replaced by electric.
Market Square - a unique complex of historical monuments. Seems that the idea that would turn the house on Market Squaer into hotel complexes and arrange them into shops, cafes and cultural institutions.
You could visit Ukraine Lviv Sights | Market Square with Ukraine Tour West Ring
| | | |
| --- | --- | --- |
| | - please, look at reviews of tourists about our tours | © 2011 - 2022 All rights reserved |