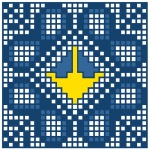 Special Ukraine Tours
Kiev Tours | Tour Guide


Ukraine Tours with Tour Guide for 105 Percent Satisfaction!

Kyiv Tour Guide | +38 050 936 96 80 |
contact@ukraine-kiev-tour.com
How to get to Bukovel | Bukovel transfers by helicopter, car, train, bus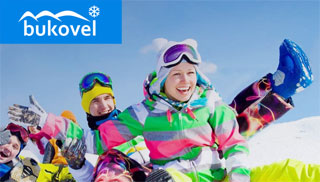 Bukovel Ski Resort becomes more and more popular destination for international tourist who like skiing and snowboarding and want to spend winter vacation in Carpathian mountains.
Ukraine is a little-known tourist destination and many tourists looking how to get safely and quickly to Bukovel Ski Resort from most large cities of Ukraine - Kyiv, Lviv, Ivano-Frankivsk and Odessa via international airports.
Tourists can get to Bukovel from Kyiv, Lviv, Ivano-Frankivsk and Odessa by individual or group Bukovel transfers by helicopter, car, train or bus - all depends on time toursits plan to save and cost they want to spend - from Bukovel luxury transfers to Bukovel cheapest transfers.
How to get to Bukovel from Kyiv
Kyiv - Bukovel Helicopter Charter
Kyiv - Bukovel Transfers
Option 1


One way: 3 hours and 30 minutes
Boryspil International Airport (KBP) - Ivano-Frankivsk International Airport (IFO) by Windrose Airlines takes 1 hour and 30 minutes.
Next Ivano-Frankivsk International Airport - Bukovel transfer by car, minibus or bus - around 2 hours.
Total cost: round trip from 300 USD
Option 2


One way: 8 - 8,5 hours
Private transfer Kyiv - Bukovel by car, minibus or bus takes 8 - 8,5 hours.
Total cost: round trip from 400 USD
Option 3


One way: 11 - 14 hours (depends on Ukrainian Railways Train)
Kyiv Railway Station - Ivano-Frankivsk Railway Station by train 015O, 749K, 217K, 007D takes from 9 hours to 12 hours one way.
Next Ivano-Frankivsk Railway Station - Bukovel transfer by car, minibus or bus - around 2 hours.
Total cost: round trip from 250 USD
Option 4

(depends on Ukrainian Railways Train)
One way: 12 - 15 hours
Kyiv Railway Station - Vorokhta Railway Station by train 015O or 217L takes from 11 hours and 30 minutes to 14 hours and 30 minutes one way.
Next Vorokhta Railway Station - Bukovel transfer by car, minibus or bus - around 30 minutes.
Total cost: round trip from 100 USD



Option 5


One way: 13 hours
Kyiv Bus Station - Bukovel by overnight bus of Zakarpat Avto Trans departure from Kyiv at 09:00, 13:00, 18:00, 21:00, 23:00 and arrive in Bukovel in 13 hours.
Total cost: round trip from 100 USD
Option 6


One way: 17 hours and 20 minutes (Ukrainian Railways Train)
Kyiv Railway Station - Tatariv Railway Station by train 357K takes 17 hours one way.
Next Tatariv Railway Station - Bukovel transfer by car, minibus or bus - around 20 minutes depends on traffic jams
Total cost: round trip from 100 USD
How to get to Bukovel from Lviv
Lviv - Bukovel Helicopter Charter
Option 1


One way: 1 hour and 15 minutes
Lviv Helipad - Bukovel Helipad by Helicopter Mi-2MSB takes 1 hour and 15 minutes.
Total cost: one way helicopter charter: on request
Lviv - Bukovel Transfers
Option 1


One way: 4 hours
Private transfer Lviv - Bukovel by car, minibus or bus takes around 4 hours.
Total cost: round trip from 300 USD
Option 2


One way: 4 hours and 40 minutes (Ukrainian Railways Train)
Lviv Railway Station - Yaremche Railway Station by train 015O takes 3 hours and 55 monutes one way.
Next Yaremche Railway Station - Bukovel transfer by car, minibus or bus - around 45 minutes.
Total cost: round trip from 150 USD
Option 3


One way: 5 hours
Lviv Bus Station - Bukovel by bus of Zakarpat Avto Trans departure at 07:00, 16:55, 20:55 from Lviv and arrive in Bukovel in 5 hours
Total cost: round trip from 40 USD
How to get to Bukovel from Ivano-Frankivsk
Ivano-Frankivsk - Bukovel Helicopter Charter
Option 1


One way: 30 minutes


Ivano-Frankivsk

Helipad - Bukovel Helipad by Helicopter Robinson R44 takes 30 minutes one way.
Total cost: one way helicopter charter: on request
Ivano-Frankivsk - Bukovel Transfers
Option 1


One way: 2 hours
Private transfer

Ivano-Frankivsk

- Bukovel by car, minibus or bus takes around 2 hours.
Total cost: round trip from 250 USD
Option 2


One way: 2 hours and 10 minutes (depends on Ukrainian Railways Train)


Ivano-Frankivsk

Railway Station - Yaremche Railway Station by trains 217L or 026O takes 1 hour and 25 monutes one way.
Next Yaremche Railway Station - Bukovel transfer by car, minibus or bus - around 45 minutes.
Total cost: round trip from 150 USD
Option 3


One way: 2 hours and 30 minutes


Ivano-Frankivsk

Bus Station №1 /

Ivano-Frankivsk Train Station -

Bukovel by public bus departure at 06:15, 07:55, 09:25, 10:15, 12:10, 13:45, 16:15, 17:30, 18:00, 20:00, 23:50 from

Ivano-Frankivsk

Bus Station and arrive in Bukovel in 2 hours and 30 minutes
Total cost: round trip from 20 USD
How to get to Bukovel from Odessa
Odessa - Bukovel Transfers
Option 1
One way: 6 hours and 30 minutes
Odessa International Airport (ODS) - Ivano-Frankivsk International Airport (IFO) by Windrose Airlines takes 4 hour and 30 minutes (including transfer time between flights).
Next Ivano-Frankivsk International Airport - Bukovel transfer by car, minibus or bus - around 2 hours.
Total cost: round trip from 350 USD
Option 2


One way: 12 hours
Private transfer Odessa - Bukovel by car, minibus or bus takes around 12 hours.
Total cost: round trip from 600 USD
Option 3


One way: 16 hours and 43 minutes (depends on Ukrainian Railways Train)
Odessa Railway Station - Ivano-Frankivsk Railway Station by train 136SH takes 14 hours and 43 monutes one way.
Next Ivano-Frankivsk Railway Station - Bukovel transfer by car, minibus or bus - around 2 hours.
Total cost: round trip from 300 USD
Option 4


One way: 20 hours and 15 minutes (Odesa Bus Station)
Odessa Bus Station - Bukovel by public bus departure at 16:15 from Odessa and arrive in Bukovel at 12:30 next day.
Total cost: round trip from 80 USD
Organizer of Bukovel Transfers by Helicopter, Car, Train, Bus
Ukraine Kiev Tour
City: Kyiv
Country: Ukraine
| | | |
| --- | --- | --- |
| | - please, look at reviews of tourists about our tours | © 2011 - 2021 All rights reserved |