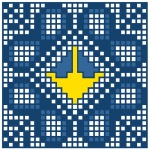 Travel Guide | Ukraine Kiev Tour
Ukraine Tours | Group | Individual


Invite you to travel in Ukraine, take part in Ukraine tours and enjoy perfect travel moments of sightseeing, helicopter, industrial, military, children, aviation and city tours!

Kiev Tour Guide | +38 050 936 96 80 |
contact@ukraine-kiev-tour.com
Lviv - Bukovel Helicopter Charter | Helicopter Robinson R66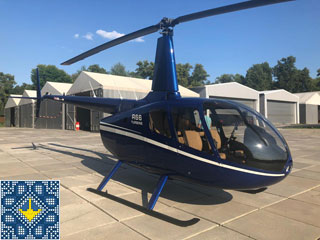 Lviv - Bukovel Helicopter Charter lets get to Bukovel Ski Resort just in 1 hour and 10 minutes by helicopter Robinson R66 for 3 passengers and Eurocopter AS350 for 4 passengers with luggage of 20 kg per passenger.
If you have a need for Lviv - Bukovel - Lviv helicopter charter we could organize it with supply of the helicopter from its base heliport near Ivano-Frankivsk.
Skiers and snowboarders who plan to spend winter holidays in Carpathians could get to favourite ski resort as fast as possible flying helicopter Robinson R66 and AS350 on the route: Lviv - Bukovel - Lviv as well as Lviv - Dragobrat - Lviv.
During one hour helicopter flight from Lviv to Bukovel tourists could fully enjoy Carpathian Mountains in their snow beauty from height of 300 - 500 meters in a bird's eye view.
Lviv - Bukovel helicopter charter saves time as it takes just 1 hour and 10 minutes to get to the final destination compare to 4 hours drive by car. While flighting the helicopter bending Carpathian roads can be observed from the height as well as traffic jams at the entry to Bukovel Ski Resort.
Bukovel Ski Resort always opens its helipad for priority guests and keep high level of service.
Lviv - Bukovel helicopter charter with a reasonable discount in case of available helicopter empty leg could be used by passengers of different airlines which plan to get to Bukovel via Lviv.
Lviv - Bukovel Helicopter Charter Price
Lviv - Bukovel - Lviv: on request
Booking of the helicopter charter: +38 050 936 96 80 (WhatApp, Viber) or contact@ukraine-kiev-tour.com
For those who want to get helicopter charter service in time, please, contact and book the charter 1-7 days in advance.
Sometimes the situation is going that the helicopter charter is needed "Today and Now" - the service is available in case of free helicopter empty leg and presence of the helicopter at Bukovel Helipad or Lviv Helipad.

Helicopter Robinson R66
Maximum number of tourists per charter: 3 passengers
Luggage: 20 kg per passenger without skis / snowboards
Helicopter charter time: 1 hour and 10 minutes one way
(Lviv - Bukovel - 1 hour and 10 minutes, Bukovel - Lviv - 1 hour and 10 minutes)
Payment terms: 100% prepayment before departure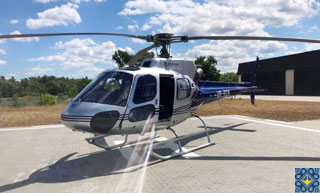 Helicopter Eurocopter AS350

Maximum number of tourists per charter: 4 passengers
Luggage: 20 kg per passenger with skis / snowboards
Helicopter charter time: 1 hour and 10 minutes one way
(Lviv - Bukovel - 1 hour and 10 minutes, Bukovel - Lviv - 1 hour and 10 minutes)
Payment terms: 100% prepayment before departure
Lviv - Bukovel Helicopter Charter Include
- Lviv - Bukovel - Lviv helicopter charter by helicopter Robinson R66 / AS350 during 140 minutes
Lviv - Bukovel Helicopter Charter Does Not Include
- Helicopter Robinson R66 / AS350 idle in Bukovel Helipad
- Hotel acommodation in Bukovel
- Private transfer to/from hotel in Bukovel
- Meals
- Bukovel Ski Passes
- Ski and equipment rental
Need helicopter transfer in Ukraine? You could rent hire helicopter with pilot in Ukraine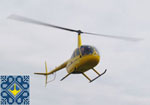 Cost of helicopter transfer:
697 USD per hour

Maximum number of persons:
3 passengers

Payment terms:
100% prepayment one day before departure

Helicopter:
Robinson R44
Average speed of flight:
175 km per hour

Heliport location:
Kiev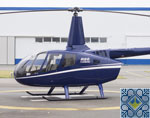 Cost of helicopter transfer:
1297 USD
per hour
Maximum number of persons:
3 passengers
Payment terms:
100% prepayment one day before departure
Helicopter:
Robinson R66
Average speed of flight:
220 km per hour

Heliport location:
Kiev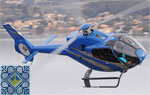 Cost of helicopter transfer:
1297 USD per hour

Maximum number of persons:
4 passengers

Payment terms:
100% prepayment one day before departure

Helicopter:
Airbus Eurocopter EC120B Colibri
Average speed of flight:
190 km per hour

Heliport location:
Kiev
Cost of helicopter transfer:
1497 USD
per hour
Maximum number of persons:
4 passengers
Payment terms:
100% prepayment one day before departure
Helicopter:
Eurocopter AS350 Ecureuil
Average speed of flight:
220 km per hour

Heliport location:
Kiev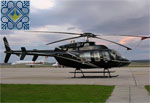 Cost of helicopter transfer:
2300 USD per hour

Maximum number of persons:
5 passengers
Payment terms:
100% prepayment one day before departure
Helicopter:
Bell 407
Average speed of flight:
230 km per hour

Heliport location:
Kiev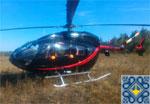 Cost of helicopter transfer:
2597 USD
per hour
Maximum number of persons:
7 passengers
Payment terms:
100% prepayment one day before departure
Helicopter:
Eurocopter EC145
Average speed of flight:
246 km per hour

Heliport location:
Kiev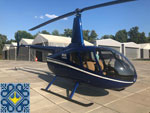 Cost of helicopter transfer:
1197 USD
per hour
Maximum number of persons:
3 passengers
Payment terms:
100% prepayment one day before departure
Helicopter:
Robinson R66
Average speed of flight:
204 km per hour

Heliport location:
Lviv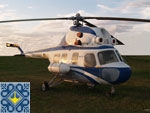 Cost of helicopter transfer:
1097 USD
per hour
Maximum number of persons:
5 passengers
Payment terms:
100% prepayment one day before departure
Helicopter:
Mil Mi-2
Average speed of flight:
150 km per hour
Heliport location:
Kharkiv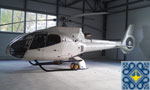 Cost of helicopter transfer:
2097 USD
per hour
Maximum number of persons:
6 passengers
Payment terms:
100% prepayment one day before departure
Helicopter:
Eurocopter EC130
Average speed of flight:
236 km per hour

Heliport location:
Dnipro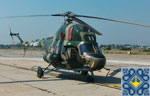 Cost of helicopter transfer:
997 USD
per hour
Maximum number of persons:
5 passengers
Payment terms:
100% prepayment one day before departure
Helicopter:
Mil Mi-2
Average speed of flight:
150 km per hour
Heliport location:
Zaporizhzhya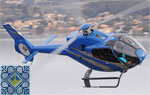 Cost of helicopter transfer:
1097 USD per hour

Maximum number of persons:
4 passengers

Payment terms:
100% prepayment one day before departure

Helicopter:
Airbus Eurocopter EC120B Colibri
Average speed of flight:
190 km per hour

Heliport location:
Mykolaiv
Cost of helicopter transfer:
6997 USD
per hour
Maximum number of persons:
16 passengers
Payment terms:
100% prepayment one day before departure
Helicopter:
Mil Mi-8
Average speed of flight:
180 km per hour
Heliport location:
Kremenchuk
| | | |
| --- | --- | --- |
| | - please, look at reviews of tourists about our tours | © 2011 - 2019 All rights reserved |