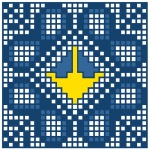 Special Ukraine Tours
Kyiv Tours | Tour Guide


Ukraine Tours with Tour Guide for 105 Percent Satisfaction!

Kyiv Tour Guide | +38 050 936 96 80 |
contact@ukraine-kiev-tour.com
Zaporizhia DneproGES Tour | DniproHES | Industrial Tour
Industrial Tour DneproGES Tour (DniproHES) in Zaporizhia is a unique chance for toursits to visit the largest hydroelectric power station on Dnieper River.
DneproGES (DniproHES) - Dnieper Hydroelectric Power Station built in 1932 is the historic brother of Hoover Dam built in USA in 1936. With possessing capacity of 650 MW DneproGES and 836 MW of DneproGES-2 compared to the world's largest Three Gorges Dam Hydroelectric Power Plant with a capacity of 18200 MW is historical grandfather of all modern hydroelectric power stations.
DneproGES (DniproHES) Tour Program
- Meeting tourists group in Zaporizhzhya
- Transfer to DneproGES (DniproHES)
- Meeting with DneproGES guide and beginning of the tour
- DneproGES (DniproHES) tour program includes visits (Important! In security reasons pictures and video allowed only in some places mentioned by DneproGES guide):
Control Center of DneproGES (DniproHES) and view of modern and historical remote controls of the station
Viewpoint with panoramic view of Turbine Room building
Turbine Room with view of turbines and small turbine starter (walking in Turbine Room is limited and till the first turbine)
Viewpoint with panoramic view of DneproGES (DniproHES)
- Tranfser to Zaporizhzhya
Industrial tour DneproGES (DniproHES) Tour is possible for a minimum of 10 tourists.
The provisional application is filed within 14 working days by e-mail: contact@ukraine-kiev-tour.com
The cost of DneproGES (DniproHES) Tour is on request.
The price does not include:
- Train / air tickets to / from Zaporizhia
- Hotel in Zaporizhia
- Meals
History of DneproGES (DniproHES)
The decision on construction of Dnieper Hydroelectric Power Plant was taken at a meeting of Politburo of CPSU (B) specially convened in the winter of 1927. It was necessary to make a decision - to build DneproGES on its own or to attract foreign companies. The discussion lasted for several hours until Joseph Stalin asked builders: "What is your opinion comrades?". Construction manager of Shaturskaya GRES Alexander Vinter answered: "We need to build it on our own". Joseph Stalin looked attentively in Vinter's eyes and summed up the discussion: "Well, let's build ourselves". It is one of the legends of DneproGES.
In fact at the Politburo meeting there is a need to made the decision - to build three dams or just one flooding a huge territory where about 50 thousand people live. Genrikh Graftio - Soviet engineer credited as a pioneer of the hydroelectric station construction and one of the founders of GOELRO plan defended his project but Joseph Stalin gave preference to another which provides the construction of grandiose Dnieper Dam. The author of this project was a student of Genrikh Graftio - Ivan Alexandrov. He was appointed chief engineer of Dneprostroy and the construction was headed by Alexander Vinter.
On 8th of March 1927 the first builders arrived in Zaporizhia and a week later on the right bank of Dnieper river at Rock of Love (now there is Control Room of the hydroelectric station) a red cloth fluttered with inscription "Dneprostroy started!".
In November 1927 on the construction worked 13 000 people then in October 1931 there were already 43 000 and in 1932 - 63 000 builders.
Now in the concrete tunnels inside DneproGES dam every second only a glass of water percolates which indicates a very high quality of concrete. This quality was achieved due to the fact that the builders of Dneprostroy kneaded the concrete with their feet.
The solemn opening of DneproGES was on October 10, 1932. The chairman of All-Union Central Executive Committee Mikhail Kalinin, People's Commissar of Industry - Sergo Ordzhonikidze, First Secretary of Central Committee of Communist Party (Bolsheviks) Stanislav Kosior and French novelist and a member of French Communist Party Henri Barbusse arrived for the first launch of hydro turbines.
For the purchase of hydro turbines of US company "Newport Hughes" money was received from sale abroad artistic values of Hermitage and grain including seed stock. As a result a mass famine broke out soon after construction of Dneproges in Ukraine and Volga region. At that price one and a half years later than planned this industrial giant was built which became the hallmark of Socialism. The colossal cost of DneproGES was about 400 million of US dollars.
At the beginning of the Great Patriotic War on August 18, 1941 after German troops broke through in Zaporizhia region DneproGES dam was blown up and the equipment of Turbine Room was destroyed. The explosion of 20 tons of ammonal partially destroyed the dam causing a multimeter wave.
Destroyed part of the dam was restored by German construction units and in the summer of 1942 a new German-made hydroelectric power equipment was installed.
In the autumn of 1943 when Germans retreated the dam of DneproGES was again blown up. Fortunately the plan for complete destruction of the dam was not fully implemented as Soviet sappers and scouts managed to damage part of wires that were heading toward detonators. The order to blow up DneproGES was given by Commander of 1st Panzer Army of Wehrmacht Eberhard von Mackensen and responsibility for detonation of the charge consisting of 300 tons of the most varied explosives was assigned to Commander of 40th Panzer Corps General Gotthard Heinrici.
The decision to restore DneproGES was made in early 1944. To begin it was necessary to clear the blockages which consisted of a quarter million tons of crushed concrete.
On 7th of July 1944 in destroyed dam was laid the first cubic meter of concrete. It was kneaded again with women working mostly at the construction site. The working day lasted 12 - 15 hours. There were no days off. For the shift a brigade of 15 women stacked up to two hundred cubic meters of concrete.
The next date of birth of DneproGES was on March 3, 1947 when the first hydroelectric unit of the station with a capacity of 72 MW was commissioned.
In 1969 - 1980 DneproGES-2 Power Plant with a capacity of 836 MW was built.
In 1997 in the plans for upgrading Dnieper Hydroelectric Power Plant French turbines were bought and from French engineers who installed them borrowed the custom to call the units by women's names. So now on DneproGES work "Nzadezhda", "Lyudmila", "Victoria" and reconstructed turbine "Valentina".
You could visit DneproGES with Group Tour "Grand Industrial Tour"
Zaporizhia DneproGES Tour | DniproHES | Industrial Tour | Video
Information about Zaporizhzhya Hotels, Hostels, Restaurants on Zaporizhzhya Map
| | | |
| --- | --- | --- |
| | - please, look at reviews of tourists about our tours | © 2011 - 2022 All rights reserved |