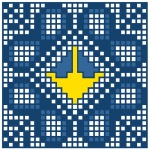 Special Ukraine Tours
Kiev Tours | Tour Guide


Ukraine Tours with Tour Guide for 105 Percent Satisfaction!
Kyiv Tour Guide | +38 050 936 96 80 |
contact@ukraine-kiev-tour.com
PayPal friendly!
Yalta Sights | Nikita Botanical Garden
Individual and group tours to Yalta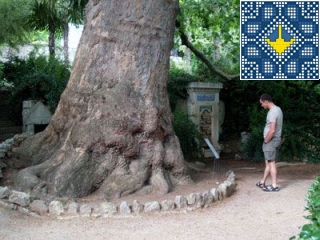 Nikita Botanical Garden was founded in 1812 but its creation has its own history and its patron - the Duke de Richelieu. The idea of a botanical garden belongs to him.
At the beginning of 1811 Duke de Richelieu introduced the report to the emperor Alexander I about prospects of horticulture in Crimea. On 10th of June1811 Alexander I made a decree about costs for the breeding orchards in the south part of the Crimea and gave to Duke de Richelieu ten thousand russian empire rubles each year for that project. However in the decree the specific place not mentioned.
Along with Governor Andrew Borozdin Duke de Richelieu traveled the southern coast of Crimea and finally chose a spot for a garden near Nikita. On the recommendation of Andrew Borozdina Duke de Richelieu offers the post of director of the garden Christian Steven which in the autumn 1811 gave its consent. On 1st of March 1812 Christian Steven has officially assumed the position of director, on 27th of June arrived in Crimea and in July went to Nikita. The salary of the director Christian Steven was 2 000 rubles and the salary of first chief gardener Conrad Wald - 1500 rubles.
But the money in that year the garden was not given. Since funding was not there Duke de Richelieu on 15th of April1812 sent to Christian Steven 1000 rubles of his own money to begin work on creating a garden.
Even before his arrival in the Crimea in May Christian Steven wrote a letter asking for the seeds to European botanical gardens and their famous scientist. Because of the war with Napoleon seeds and seedlings came irregularly. The first plantings were made only in September 1812. Steven Christian himself wrote that Nikita Botanical Garden was founded in the autumn 1812.
Officially it was thought that the date of birth of Nikita Botanical Garden - September 20, 1812 (October 4 by new style) from the date of the first report of Christian Steven to Duke de Richelieu about start of planting. Despite many difficulties and the beginning of a harsh winter in autumn 1812 was planted 103 species of various plants and 88 150 seedlings planted trees and shrubs.
 
In 1815 at the St. Petersburg newspaper "North Post" was published catalog offered by Nikita Botanical Garden and varieties of plants In 1817 was planted garden of varieties of fruit crops there were 484 varieties and a collection of 49 varieties of grapes. In 1818 175 000 fruit trees and other trees were planted.
On 13th of May 1818 Nikita Botanical Garden was visited by Emperor Alexander I and Empress Maria who was pleased with its beauty and expressed its consent to the assignment of the name of the garden as Imperial Garden. However this decree was not signed until 20th of February 1820 and at the request of Duke de Richelieu the emperor gave money to Christian Steven for the trip to Europe. So Christian Steven visited many academic institutions, met with the leading scientists of the time and brought a rich collection of plants, seeds and insects.
In 1826 in Nikita Botanical Garden was planted the first scientific collection of grapes - 300 varieties from Europe, Caucasus and Russia. Grapes are very well settled. It became clear that for the viticulture and winemaking in the Crimea has a great future. At the initiative of the Governor-General Count Mikhail Vorontsov on 14th of September 1828 Nicholas I signed a decree "On the new dispensation of wine establishments" in the Nikita Botanic Garden in Magarach. Thus was born the cradle of winemaking and the science of wine in the Crimea.
Since 1907 has started to establish botanical research that stopped after Christian Steven. It was promoted by the arrival to Nikita Botanical Garden a physiologist Vladimir Lyubimenko which organized in 1908 a botanical study and the eminent botanist Nikolai Kuznetsov and Eugene Wolf. In 1914 Eugene Wolf was created herbarium. At present it is the largest repository of flora of Crimea numbering more than 100 000 herbarium sheets.
Occupation by german troops during World War II caused great damage to Nikita Botanical Garden. The military destroyed a large number of plants and taken away a valuable herbarium collected by Eugene Wolf. After the war the new director of Nikita Botanic garden Anatoly Koverga traveled thousands of miles to Poland and Germany and found the lost herbarium in a small village near Berlin and took it back to Nikita Botanical Garden.
| | | |
| --- | --- | --- |
| | - please, look at reviews of tourists about our tours | © 2011 - 2022 All rights reserved |