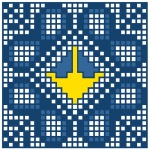 Special Ukraine Tours
Kyiv Tours | Tour Guide


Ukraine Tours with Tour Guide for 105 Percent Satisfaction!

Kyiv Tour Guide | +38 050 936 96 80 |
contact@ukraine-kiev-tour.com
Yalta Sights | Livadia Palace
Individual and group tours to Yalta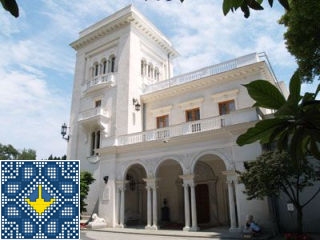 Livadia Palace - the last palace that was built in Russian Empire for Romanov family. Surrounded by magnificent park, terraces on the slopes of Mogabi hill descending to Black Sea.
Translated from the greek language "Livadia" means "grassplot".
Design and construction of Livadia Palace were assigned to architect Nikolai Krasnov. Under his leadership over 17 months has been built a magnificent palace made of white Inkerman stone in the style of the italian renaissance. The heart of the palace is a picturesque italian garden with roses and evergreens. Was preserved old church that was built in 1864. Holy Cross Church made in the Byzantine style and a treasury of religious relics of the Russian Imperial House.
Under the leadership of a talented master gardener Renger being improved park with planted coniferous and deciduous trees, created picturesque nooks decorated with ponds and small architectural forms.
The construction of Livadia Palace cost of 2 million russian empire rubles. All the rest including the interior, new roads, partial reconstruction of the park cost another $ 2 million russian empire rubles.
From 4th till 11th of February 1945 at Livadia Palace was held Crimean (Yalta) Conference of heads of governments of the three allied powers: USSR, USA and UK. In addition during the conference Livadia Palace was the residence of U.S. President Franklin Roosevelt and other members of the U.S. delegation. Prime Minister Winston Churchill and British delegation was housed in Vorontsov Palace in Alupka. The Soviet delegation headed by Joseph Stalin - Yusupov Palace in Koreiz.
There was a very interesting political situation during the negotiations between Joseph Stalin and Winston Churchill:
- Let us settle our affairs in the Balkans - Winston Churchill said. - Your armies are in Romania and Bulgaria. We have interests, our mission and agents there. Let us avoid collisions on small questions. Since we are talking about England and Russia how do you think if you had 90% influence in Romania and we have 90% influence in Greece? And 50% to 50% in Yugoslavia? While his words were translated into Russian Winston Churchill scribbled on a sheet of paper these percentages and pushed a paper across the table to Joseph Stalin. He glanced at it and returned it back to Winston Churchill. There was a pause. The paper was lying on the table and Winston Churchill did not touch it. Finally he said:
- Would it not be considered to be too cynical that we so easily decide issues affecting millions of people? Let's burn this paper...
- No, keep it - said Joseph Stalin.
Winston Churchill folded the paper in half and put it in his pocket.
In Yalta Conference was launched the idea of new League of Nations. The allies demanded an intergovernmental organization that can prevent attempts to change the established boundaries of spheres of influence. It is at conferences in Tehran and Yalta was formed by the ideology of United Nations Organization.
UN has become the symbol and guarantor of the postwar world order a formal, authoritative and effective organization in resolving inter-state problems. Anyway USA, UK and USSR continue to prefer to solve the really big issues of their relationship through bilateral negotiations without UN. The UN has also failed to prevent the wars that USA and USSR took part in Afganistan and Vietnam in last century.
| | | |
| --- | --- | --- |
| | - please, look at reviews of tourists about our tours | © 2011 - 2022 All rights reserved |