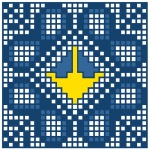 Special Ukraine Tours
Kyiv Tours | Tour Guide


Ukraine Tours with Tour Guide for 105 Percent Satisfaction!

Kyiv Tour Guide | +38 050 936 96 80 |
contact@ukraine-kiev-tour.com
Yalta Sights | Emir of Bukhara Palace
Individual and group tours to Yalta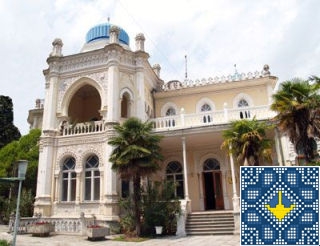 Seid Abdul Ahad-Khan Emir of Bukhara ascend to the throne very young he was 26 years old and his rule began unexpectedly for his lieges that accustomed to the iron hand of the previous Emirs.
The new emir abolished torture, slavery and prisons. From this moment in Bukhara began inflow of foreign capital: a lot of Russian industrialists interested in deposits of copper, iron and gold. The new governor supported the development of banks, built the railroad and the telegraph. For a conservative Asia all that was done by the Emir of Bukhara was incredible.
Seid Abdul-Ahad Khan Emir of Bukhara had a very close and friendly relations with Russia Empire. Russian emperor granted him the title of "highness". The Emir of Bukhara was an avid horseman and was considered one of the best horsemen in the country.
Emir of Bukhara was easy-going and often came to Moscow, St. Petersburg, Tbilisi, Kiev, Odessa and then went to the Crimea in 1893 and spent every summer in Yalta. He also visited in Sevastopol and Bakhchisarai.
The Emir of Bukhara was very fond of reward even for minor services or simply liked him a man. So when he was regularly came to Yalta many prominent citizens were able to get medal "Golden Star of Bukhara" from Emir. One of the most curious stories connected with such an award has occurred in Yusupov family. They often visited the Emir of Bukhara in Yalta and he came several times to them in Koreiz. During one of these visits young Felix Yusupov decided to show a Parisian novelty: on a platter served cigars and when the Emir and his entourage began to smoke the tobacco suddenly caught fire and began... fireworks. The scandal was terrible - not just because Emir of Bukhara was in a ridiculous position because all guests and family who did not know about the Felix's joke and decided that it was attempt on the life of Emir of Bukhara. A few days later Emir of Bukhara had reconciliation with Felix Yusupov and awarded him the medal... with diamonds and rubies.
Emir of Bukhara liked South Coast of Crimea and decided to build there own palace. He bought a plot in Yalta where the garden was laid out and built a magnificent building. Initially planned to give the order for construction to famous architect Nikolai Krasnov. It were preserved two sketches and estimates cost for the palace building made by Nikolai Krasnov for the Emir of Bukhara. One of them is an Italian villa, the second one - Eastern Palace. But Emir of Bukhara did not liked both he choosed the project of palace by architect of Nikolai Tarasov. The palace with domes, towers and pavilions he called "Dilkiso" which means "charming".
Seid Abdul Ahad-Khan Emir of Bukhara died on the night of 26 to 27 November (9-10 December) in 1910 in Kermin from kidney disease.
A few years of the reign of the last Emir of Bukhara Mir-Alim was not the best for his state: Emir have not been inclined to patronize the progress and science. About all the years of his reign remained little evidence of contemporaries: commemorate the laziness, indifference and the excessive craving for earthly pleasures.
Mir-Alim is the last of the emirs of Bukhara and most of his life stayed in exile and under control by Emir of Afghanistan and died in a foreign country. Before his death he asked carved these words on gravestone:
Emir without a homeland
Is miserable and insignificant
The beggar who died at homeland -
Indeed the Emir!
| | | |
| --- | --- | --- |
| | - please, look at reviews of tourists about our tours | © 2011 - 2022 All rights reserved |