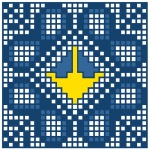 Special Ukraine Tours
Kyiv Tours | Tour Guide


Ukraine Tours with Tour Guide for 105 Percent Satisfaction!

Kyiv Tour Guide | +38 050 936 96 80 |
contact@ukraine-kiev-tour.com
Sevastopol Sights | Chersonesus Greek City | UNESCO World Heritage
Individual and group tours to Sevastopol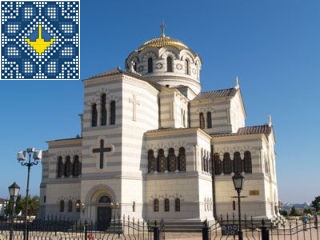 Chersonesus (in Genoa period - Sarson, in Russian chronicles - Korsun) - colony founded by the ancient Greeks on Heraclean peninsula on the southwest coast of the Crimea in 528 year BC. Now Chersonesus is located near Sevastopol. For two thousand year Chersonesus is a major political, economic and cultural center of the northern Black Sea region and was the only Greek colony.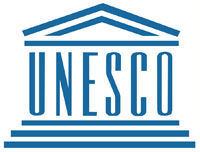 On 23th of June 2013 Ancient City of Tauric Chersonese and its Chora was inscribed in UNESCO World Heritage List.
Chersonesos state was a slaveholding republic with a democratic form of government. The supreme authority was People's Assembly of all free male citizens of full age to pass laws and to solve important issues. Elected council and board monitors all activities of the residents. To command the army elected board of strategists they were later replaced by archons.
Board of demiurges guarded the purity of the democratic system. There were the people's court and special judges. Court decisions are taken by secret ballot. State Treasury was under jurisdiction of different persons who are also elected by the citizens. At the end of their service they reported to People's Assembly about all expenditures. Agoranomies observed order in the market, astinomies - for accurate measures of weight and volume by the way their last names were placed on the coins and amphora handles.
Best known Chersonesus as the place of adoption of Christianity by Prince Vladimir who chose Christianity as the state religion of Kievan Rus.
In 988 Prince Vladimir came with the army to Greek town of Korsun (Chersonesus) and besieged it. People in the city have become exhausted and Vladimir said to citizens Konsun (Chersonesus): "If you do not give up - we could keep the siege during three years". But citizens of Konsun (Chersonesus) did not listen. Vladimir ordered sprinkle the mound to the city walls. Citizens of Konsun (Chersonesus) undermined town wall and took ground from the mound and carried it into the city center.
One day a man from Korsun (Chersonesus) named Anastas shot an arrow with written on it: "Water to the city goes through the pipes from wells from the east". Prince Vladimir immediately ordered the digging to find the water pipes and by that stopped water supply of Korsun (Chersonesus). People of Korsun (Chersonesus) suffered from thirst and surrendered. Prince Vladimir came to town with his retinue and sent letters to the emperors Basil and Constantine: "I took Chersonesus gloriously. Heard that you have a sister which I want to marry and if you do not give her for me - I will make with your state capital the same as with this town".
Kings sent to Prince Vladimir a letter with answer: "We do not give Christians wives for the Pagans. If you will baptized - we all receive commonness of religion. If you do not do this then we can not give our sister for you".
Upon hearing this Prince Vladimir answered: "Tell your kings so I will baptized". And kings were glad to hear it and begged their sister Anna to become wife of Prince Vladimir. But next kings tried to cheat - they send answer: "Be baptized and then send our sister Anna to you". The answer of Prince Vladimir was: "Come with your sister and only then I will baptized". So kings sent their sister, officials and priests to Prince Vladismir. Princess Anna did not want to go saying: "I do not want Prince Vladimir would be better if I die here" but kings forced her. She sat in the ship crying and has sailed to Korsun (Chersonese).
Same time as Princess Anna came in Korsun (Chersonese) Prince Vladimir had problems with eyes and saw nothing. He did not know what to do. Princess Anna said: "If you want to get rid of this disease you should baptized as quickly as possible but if not baptized - you do not get rid of your illness". Hearing this Prince Vladimir said, "If the truly great Christian God - I will be healed". Bishop of Korsun (Chersonese) baptized Vladimir and when he laid a hand on his forehead - immediately Prince Vladimir received his sight.
Prince Vladimir was baptized in St. Basil church and after came Princess Anna to get married. Korsun (Chersonese) had given the Greeks as a ransom for the wedding the Princess Anna and Prince Vladimir returned to Kiev. And when he came he commanded to overthrow the pagan idols.
| | | |
| --- | --- | --- |
| | - please, look at reviews of tourists about our tours | © 2011 - 2022 All rights reserved |