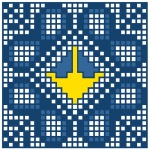 Special Ukraine Tours
Kyiv Tours | Tour Guide


Ukraine Tours with Tour Guide for 105 Percent Satisfaction!

Kyiv Tour Guide | +38 050 936 96 80 |
contact@ukraine-kiev-tour.com
Odessa Sights | Odessa Opera and Ballet Theater
Individual and group tours to Odessa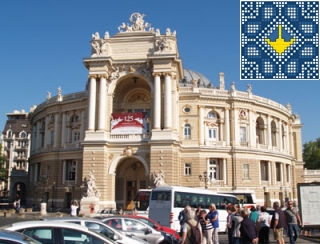 In 1873 in 64 years after the opening the first Odessa Theater was completely destroyed by fire. A year later Municipality of Odessa has announced a competition to design a new Opera Theater which should be better than the best European opera theaters. As a result construction was entrusted to Viennese architects - Ferdinand Fellner and Herman Helmer who has created theaters in Vienna, Budapest and other cities in Europe.
The project of Fellner and Helmer was not worked out in detail and the architects themselves during the construction did not come to Odessa. Therefore much revised and improved by local architects Felix Gonsiorovsky, Alexander Bernardazzi and Yuri Dimitrenko.
The first stone of a new foundation of Odessa Opera Theater was laid in almost 11 years only. Construction was carried out by contractors using local materials. At work was spent colossal amount of money for those times - 1,5 million Russian Empire rubles. Odessa Opera Theater was commissioned by the term of the contract - on 15th of September 1887.
" Odessa Opera Theater is the best in the world!", - said arcitect Ferdinand Fellner who arrived in Odessa on the occasion of completion of construction and presented to mayor of Odessa Gregory Marazli gilded key to the new theater. This symbolic key was placed in a metal box and sealed up at the foot of the mirror on the stairs of the western portico of Odessa Opera Theater.
The opening of the new Odessa Opera Theater was held on 1st of October 1887. Orchestra conducted by composer Gregory Lishin performed a solemn cantata and dramatic troupe showed a scene from the drama of Alexander Pushkin "Boris Godunov" and the third act of comedy of Alexander Griboyedov - "Woe from Wit".
Until 1919 Odessa Opera Theater has existed as a spectacular private institution managed by entrepreneurs. Five years after opening it was decided to include Russian Opera in repertoire of the theatre so began to prepare opera "Demon" of Anton Rubinstein and opera "Queen of Spades" by Pyotr Tchaikovsky. Pyotr Tchaikovsky came to Odessa and during rehearsals gave advice to implementing the major parties and kapellmeister.
From the first years the new Odessa Opera Theater was the center of social and musical life of Odessa. Almost all famous singers of Western Europe sang at Odessa Opera Theater: Enrico Caruso, Feodor Chaliapin, Leonid Sobinov, Solomiya Krushelnytska, Antonina Nezhdanova. In the theatre danced Anna Pavlova, Isadora Duncan, Catherine Geltser. Sergei Rachmaninoff and Alexander Scriabin performed concerts. Played a dramatic actress Sarah Bernhardt and Eleonora Duse, Italian tragedian Ernesto Rossi. Orchestra was conducted by Pyotr Tchaikovsky and Nikolai Rimsky-Korsakov, Anton Rubinstein, Eduard Napravnik, Anton Arensky, Alexander Glazunov and many others.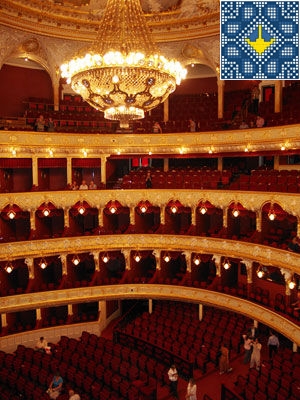 Best time of Odessa Opera Theater came in 1897-1900 when the theater led a singer and entrepreneur Alexander Siberiakov. During this time in Odessa appeared on stage of the theater - Louise Tetratsini, Mattia Battistini, drama troupe of Nicholas Solovtsov.
Since 1903 Odessa Opera Theater led the singer Maria Lubkovskaya. In 1905 she organized concert tour of the great Italian baritone Titta Ruffo. Along with him in a number of operas "Eugene Onegin", "Demon" and others - singed Italian tenor Giuseppe Anselmi and soprano Janina Wajda-Korolevich from Poland.
Choreographer and performer of dances in those years was Thomas Nijinsky - the father of the world-famous dancer Vaslav Nijinsky. He created the ballet numbers including the operas "Carmen" and "Life for the Tsar". In the opera participated students of Warsaw School of Choreography. This time in Odessa Opera Theater there was no own ballet troupe.
In 1923 the prima ballerina Ekaterina Pushkina and Remislav Remislavsky organized a ballet dance school which students soon became participants of the theatre ballet troupe.
In the same year the head of ballet troupe became famous choreographer Robert Balanotti. First it was staging "Swan Lake" of Pyotr Tchaikovsky with premiere on 7th of December 1923.
In 1926 the ballet troupe led by Kasian Goleizovskii, in subsequent years - choreographers Pavel Virsky, Vakhtang Vronsky and many other well-known masters of ballet art. On the stage played ballerina Evgenia Karosso, Catherine Pushkina, Vera Presnyakova, Dora Alidort.
After October Revolution Odessa Opera and Ballet Theater became a state one and in 1926 the theater received the academic status. In those years sang bass Alexander Pirogov, bass-cantante Platon Tsesevich, dramatic tenor Yuri Kiporenko-Damanskii, lyric-dramatic tenor Ivan Alchevskiy, Ivan Patorzhinskii, lyric-dramatic soprano Maria Litvinenko-Wohlgemuth and others.
During World War II the troupe of the theather was evacuated to Alma-Ata while the majority of Odessa actors moved to Krasnoyarsk joining actors of Dnipropetrovsk Opera and Ballet Theatre. Troupe of actors repeatedly visited Red Army and gave about 150 concerts.
In 1944 Odessa Opera and Ballet Theater miraculously survived - the Nazis were planning to blow it up during the retreat. But on 10th of April 1944 on the balcony of the theater was set Soviet flag - a symbol of Odessa liberation from Nazi invaders.
In the postwar years Odessa Opera and Ballet Theater has confirmed its reputation of high culture center. The booklet which was released to the opening of the theater after restoration during 1965-1967 was listed the names of 28 operas and 24 ballets.
During the renovation of Odessa Opera and Ballet Theater during 1996-2007 the troupe gave performances at venues theaters in Odessa and performed at international festivals in different countries.
In 2007 in the opening day after the reconstruction Odessa Opera and Ballet Theater was awarded the status of "National".
During theather eason tourists and guests of Odessa could visit the unique Odessa Opera and Ballet Theater and go back to the century before last and enjoy the great theatrical art.
You could visit Ukraine Odessa Sights | Odessa Opera and Ballet Theater with Ukraine Tour South Ring
| | | |
| --- | --- | --- |
| | - please, look at reviews of tourists about our tours | © 2011 - 2022 All rights reserved |