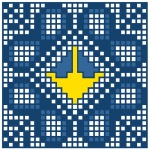 Special Ukraine Tours
Kyiv Tours | Tour Guide


Ukraine Tours with Tour Guide for 105 Percent Satisfaction!

Kyiv Tour Guide | +38 050 936 96 80 |
contact@ukraine-kiev-tour.com
Kharkiv Sights | Fountain Mirror Stream | Symbol of Kharkiv
Individual and group tours to Kharkiv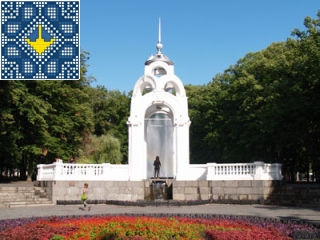 The place on which was erected a symbol of Kharkiv - Fountain Mirror Stream has a rich history. Originally there was a wooden Mironosickaya Сhurch the first mention of which dates back to 1701. In 1813-1819 the church was substantially rebuilt and extended. In the 1909-1911 years was added the bell tower that was second largest in Kharkiv after the bell tower of Cathedral of Dormition.
Mironosickaya Church was dynamited and demolished on 11th of March 1930. The Soviet authorities were planning to construct a building in its place "Theatre of Mass Musical Action" which would be superimposed circus, theater and cinema but after the transfer of the capital of Ukraine to Kiev the original plans were not realized. As a result in 1930 in the empty place was organized trolleybus park.
Fountain Mirror Stream | History of Creation
At the end of 1940 in Kharkiv came then first secretary of Central Committee of Communist Party of Ukraine - Nikita Khrushchev. In the office of Kharkiv Secretary of Regional Committee of Communist Party Victor Churaev Nikita Khrushchev looked out the window. Apparently the trolleybus fleet made on him is not the best impression so Nikita Khrushchev reprimanded to Victor Churaev for an unsightly appearance of windows view. The result of this conversation was the decision of the authorities to place a square with a fountain on the place of trolleybus park.
According to another legend Fountain Mirror Stream was a gift to beloved teacher Valentina by Victor Churaev.
Unusually Fountain Mirror Stream is Monument of Victory in Second World War established in 1947. There is possibly no more city in the world that has so romantic Victory Monument.
According to legend Victor Churaev heard from the corridor a woman singing and was fascinated by her voice. When he saw Valentina Victor Churaev fell in love with a... schoolgirl. At that time Victor Churaev already had a wife and children and the novel with an underage schoolgirl was unthinkable. However their relationship evolved somehow, she graduated from high school and got married. When Second World War started she refused to be evacuated but Victor Churaev went out of town and did not know the fate of his beloved.
Valentina was lucky to survive in German-occupied Kharkiv. Once liberated the city Victor Churaev one of the first lorry drove into Kharkiv. He was so hurry to the city center but was stopped by Red Army solders saying, " Where did you pretend to? Still the Germans there!".
After Second World War Victor Churaev gave for his Valentina a vacation in Kislovodsk. From there she sent him a letter and a photo of the gazebo (which called "Temple of the Air") and on the back of the photo was written by her hand: "This is the place where I wanted to stay forever".
When in 1946 order came from Moscow to create the monument to the victory of World War II Victor Churaev instructed young architect Victor Korzh and sent him to Kislovodsk where he had to copy the project of the pre-revolutionary Russia resort - Kislovodsk Glass Stream. Upon returning Victor Korzh designed the same stream in Kharkiv but it differed from Kislovodsk original by tower reminiscent a chapel. Traditionally after World War II in all regions of USSR installed sculptures as "Mother Motherland" or "Unnamed Soldier" and in Kharkiv there was a proposition to establish a similar monument but Victor Churaev insisted on creating arbor that was not clear from the point of view of Soviet ideology and the task - a monument to the war become suddenly Romantic place. Even in spite of the fact that originally it was crowned with a red star.
After opening of Fountain Mirror Stream residents of Kharkiv called it as a joke - "BakhchiChuraev Fountain" like "Bakhchisaray Fountain" in Crimea. Soon Victor Churaev disappeared and his fate is unknown. Valentina kept all her life the letters of Victor Churaev and on that basis has been made theatre play "Solo for Tuning Fork".
Fountain Mirror Stream | Belief
Kharkiv residents have a belief that if in the the night under the arches of glowing dome of arbor of Fountain Mirror Stream to make a wish - it will come true!
You could visit Ukraine Kharkiv Sights | Fountain Mirror Stream | Symbol of Kharkiv with Ukraine Tour East Ring
| | | |
| --- | --- | --- |
| | - please, look at reviews of tourists about our tours | © 2011 - 2022 All rights reserved |