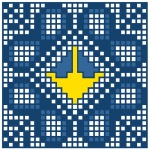 Special Ukraine Tours
Kyiv Tours | Tour Guide


Ukraine Tours with Tour Guide for 105 Percent Satisfaction!

Kyiv Tour Guide | +38 050 936 96 80 |
contact@ukraine-kiev-tour.com
The KaZantip Republic Festival 2012 in Crimea - Ukraine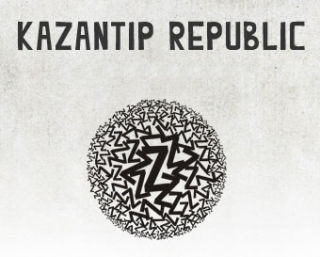 31.07 - 15.08 2012
KaZantip / Crimea / Popovka
Important dates
31 July - New Year Holidays
4 August - The Official Opening
11 August - The Closing
12 -15 August - The Martial Chronicles
What is KaZantip Repuclic in Crimea - Ukraine?
The KaZantip Republic is an imaginary republic. It's pretty small, the area is about 2 km2 of beach in the territory of really existing neighboring state Ukraine, which is definitely no fancies. All in all, the land area where the laws of your dreams are valued more than any generally accepted laws shouldn't necessarily be too large. The point is to have it your way.
The tiny KaZantip Republic exists in a parallel reality, and everything here goes the way the PreZident came up with: "summer all year round" and "life with no pants". The sun is shining, the sea is swinging, the music is singing on every side and the wind is always blowing strong enough for flying with a kite. You can do nothing, if you want nothing to do with doing something or you can do everything you want the way you want it.
This small land of the rising fun is peopled not with damn boring grown-ups, but with cheerful bronzed lazybones, not really eager to say goodbye to their childhood, as well as their PreZident himself. The nonexistence of the KaZantip Republic for the rest of the exhausted world makes its significant independency. It lives by its own constitution; it has its own great nation, small president and lolable government, responsible for the most important things in the state, such as sound and light, love and good humour, virtual deeds and illusions. There is also a visa regime, a bureau of customs, national traditions and the official religion - belief in the reality of miracles. So, and all that jaZZZ.

When it comes to what other, relatively more normal people think of our imaginary world, it's a big international annual club culture festival held in summer at the Black Sea coast of Crimea, Ukraine (Russia's neighboring, ex-USSR country). It starts in late July and ends in late August, attracting over 100 000 attendees.
The event features hundreds of best DJs, dancers, musicians, performers and other creative minds from around the world. Despite its smallness, republic can afford about 6 dance floors, 30 bars and restaurants, 2 open air cinema halls, 3 kitesurfing stations and an amount of weird architectural structures. All of this is fitted with light and sound and, when the night comes down, looks pretty much like an extraterrestrial space base.
Most commonly normal people compare the KaZantip Republic with Ibiza and Burning Man. It probably seems to them that the KaZantip Republic as well as Ibiza is just a month long open-air party near the sea -- DJs, beautiful girls, dancers and never-ending show. Or, like Burning Man, it's a hangout for freaks and psychos obsessed with self-expression and neo paganism of fire worship.

How to reach Kazantip Repuclic in Ukraine by airplane?
Need to buy airplane ticket from your country to Kiev (KBP airport - http://kbp.aero/) and airplane ticket from from

Kiev to Simferopol (Simferopol Airport)

In

Simferopol

you need to take a taxi to the bus terminal where you can buy a ticket to

Eupatoria

. In

Eupatoria

you can hire a taxi and cover 30 km to the

Kazantip Republic

trouble-free. For a taxi drivers you should print this note:

POPOVKA. KAZANTIP

. it cost 120-150 hryvnas =

$12-20

. Also you could take a taxi to

Eupatoria

and eventually to

Kazantip

right in the

Simferopol

Airport. In such a case, the note for a driver should look like this:

EUPATORIA. POPOVKA. KAZANTIP

. 300-400 hryvnas =

$40-50




How to get visa to Kazantip Republic?
If country of your passport is not in the list of visa-free countries, please check here: visa_to_ukraine.html, you need to get your Ukrainian visa in the Ukrainian embassy in your country.
Also you need get the visa of Kazantip Republic (entrance ticket). There are multiple entry and single visa.
Plastic multiple entry visa, granted for a month-long period, allows multiple entries into the Republic (that's exactly what you need)
Single entry visa, or transit visa, or tourist visa, valid for one and only visit and canceled as soon as the visitor leaves the territory of the Republic. Procedure of issuing a multiple visa is very simple. You only need to show your passport and to smile for the webcam at the Republican port of entry. Multiple entry visa will cost you about €160;
Single entry visa is available for €60 each, depending on the importance of a particular event.
Owners of the state-recognized yellow suitcases of a standard pattern are granted with a Viza-free entry.
Please, follow the link to get your Kazantip republic visa: (Registration till 25.07.2012)

Accommodation
Popovka village and the town of Mirniy are the nearest places to the Republic where you should stay in. Either has unique features. To make getting your bearings much easier, you'd better contact ahead an agent which can help you arrange your accommodation.
Popovka is a five-street hamlet, a five-minute walk away from the Kazantip - it will be no trouble to get back home from the beach in any condition and anytime. Almost every house offers rooms for hire; the prices vary from $15 to $150. More recently, many family run hotels and guesthouses have sprung near by. There are three or four small, limited variety shops, many kinds of local fast food cafés and fruit markets.
Mirniy is a small, block of flats town within 20 minutes of Kazantip, where you can rent a multiple room apartment for your whole family or friend group. It might be tiring to go back on foot at night-time after some party, so you can take a taxi for $10-20 according to night rate double tariff. There is also a fresh fruit and vegetable market and many small grocery stores around.
Kosa (russian word for foreland) is a sand embankment between Popovka and Mirniy separating the sea from the Donuzlav lake, about 15 minutes drive from Kazantip area. This place is quite distant and calmy, and it will perfectly fit if you want to rest from heavy sounds and day-and-night hangout. There are lots of comfortable villas and hotels and the drawback is you can get there only by car. If you want to stay in this place, you will also need an agent – natives are unlikely to speak English.

Food, drinks and products for meals
Numerous cafés and restaurants with multifarious cuisine on the territory of the Republic
Local fast food around the cross-border area
Several cafés with local cooking in Popovka village
Grocery stores and markets to buy fresh items at, in case you decide to take on cooking at home
ATM (Cashpoint)
At the Visa Application Center of The Kazantip Republic
In Mirniy (20-minute walk)
Internet (Wi-Fi)
There are a few cyber café and wi-fi on the territory of Kazantip.

| | | |
| --- | --- | --- |
| | - please, look at reviews of tourists about our tours | © 2011 - 2022 All rights reserved |