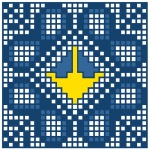 Special Ukraine Tours
Kyiv Tours | Tour Guide


Ukraine Tours with Tour Guide for 105 Percent Satisfaction!

Kyiv Tour Guide | +38 050 936 96 80 |
contact@ukraine-kiev-tour.com
International Festival Jazz Bezz 2013 | Kyiv, Lviv, Kharkiv, Rivne, Lutsk, Ternopil
On 4th-15th of December 2013 in Ukraine


On 4th - 15th of December 2013 in Ukrainian cities Kyiv, Lviv, Kharkiv, Rivne, Lutsk, Ternopil will be held International Festival Jazz Bezz 2013. The heart of the festival is Lviv.
The highlight of the festival is a combination of the maximum number of jazz styles - swing, fusion, bebop, jazz-rock, funk, cool, free jazz - experimental and improvised music.
This year International Festival Jazz Bezz 2013 will feature one hundred and fifty musicians from Ukraine, Poland, USA, Israel, UK, Germany, Denmark, Switzerland, Italy, Belarus, Georgia, Armenia, Azerbaijan and other countries.
Also International Festival Jazz Bezz 2013 will include traditional jam sessions, workshops, exhibition and many more events.
International Festival Jazz Bezz 2013 is the largest, longest-running and most experienced jazz festival in Ukraine. From 2001 when the festival was started simultaneously in Lviv and Przemysl - jazz federation has grown to a dozen cities. During this time there have been hundreds of concerts, dozens of international projects and the number of musicians who played on International Festival Jazz Bezz exceeded a thousand.
International Festival Jazz Bezz 2013 Program
December 4, Wednesday
Lviv
Club "Picasso" (Zelena str, 88), 20:00
Ark Ovrutski Quartet (USA-UA)
Kiev
"Caribbean Club" (Symona Petlyury str, 4), 20:00
ZumbaLand (GE)
December 5, Thursday
Lviv
"JazzClub.Lviv" (art-cafe "Apartment 35", Virmenska str, 35), 21:00
Ryszard Styla (PL)
Jam-Session "Jazz Bez" with musicians and ZumbaLand "JazzClub.Lviv"
December 6, Friday
Lviv
Theatre named after Mariya Zankovetska (Lesi Ukrainky str, 1), 19:00
Kekko Fornarelli Trio (IT)
Mariana Sadovska Project "Cut The Cord" (UA-DE)
Lutsk
Puppet Theatre (Kryvyi Val street, 18)
Ryszard Styla (PL)
H.A. Quartet (BY-AM)
Tatvamasi (PL)
Ternopil
Regional Academic Drama Theatre named after Taras Shevchenko (Tarasa Shevchenka boulevard, 22)
ZumbaLand (GE)
Paul Ignatieff (UA)
December 7, Saturday
Lviv
Lviv Philharmonic (Chaikovs'koho str, 7), 19:00
H.A. Quartet (BY-AM)
Komeda: Ahead (PL-DE)
Lutsk
Puppet Theatre (Kryvyi Val street, 18)
Kekko Fornarelli Trio (IT)
ZumbaLand (GE)
Ternopil
Regional Academic Drama Theatre named after Taras Shevchenko (Tarasa Shevchenka boulevard, 22)
Tatvamasi (PL)
Mark Eliyahu & Marinita (UA-IL- USA -AZ)
December 8, Sunday
Lviv
Lviv Philharmonic (Chaikovs'koho str, 7), 19:00
ZumbaLand (GE)
Mark Eliyahu & Marinita (UA-IL- USA -AZ)
Ternopil
Regional Academic Drama Theatre named after Taras Shevchenko (Shevchenko Boulevard, 22)
H.A. Quartet (BY-AM)
Kekko Fornarelli Trio (IT)
Rivne
Rivne Rigional Philharmonic (Soborna str, 137)
Tatvamasi (PL)
December 9, Friday
Lviv
Club "Picasso" (Zelena str, 88), 20:00
World Service Project (UK)
Tatvamasi (PL)
Kiev
House of Actor (Yaroslaviv Val str, 7)
Mark Eliyahu & Marinita (UA-IL- USA -AZ)
December 10, Tuesday
Kharkiv
TC "Ave Plaza" (Sumska str, 10)
Kekko Fornarelli (IT)
ZumbaLand (GE)
December 11, Wednesday
Kharkiv
Hotel Kharkiv Palace Premier (Pravdy Avenue, 2)
Magnifika (UA)
Krzysztof Kobylinski Trio (PL-DE-IL)
December 12, Thursday
Lviv
Club "Picasso" (Zelena str, 88), 20:00
JT Fresh (UA)
Games Hnydyn Project (UA)
Kharkiv
House of Actor named after Les Serdyuk (Krasina str, 3)
Davydov-Phell Duet (UA-USA)
Mark Eliyahu & Marinita (UA-IL-USA-AZ)
Rivne
Rivne Regional Philharmonic (Soborna str, 137)
ZumbaLand (GE)
December 13, Friday
Lviv
Lviv Philharmonic (Chaikovs'koho str, 7), 19:00
Krzysztof Kobylinski Trio (PL)
matt shipp mat walerian M-theory project (USA-PL)
Kharkiv
Cultural center "Indie" (Chernyshevs'ka str, 4/6)
Three Waves Trio (UA-USA-PL)
December 14, Saturday
Lviv
Lviv Philharmonic (Chaikovs'koho str, 7), 19:00
Bester Quartet (PL)
Aladdin Killers (PL)
Kiev
House of Actor (Yaroslaviv Val str, 7)
matt shipp mat walerian M-theory project (USA-PL)
Kharkiv
Club "Pintagon" (Danylevskoho str, 26)
Acoustic Quartet (UA)
December 15, Sunday
Lviv
Lviv Philharmonic (Chaikovs'koho str, 7), 19:00
KAOS Protokoll (CH)
Kuba Stankiewicz (PL)
Organizers of International Festival Jazz Bezz 2013 in Ukraine
Art Association "Dzyga"
Ukrainian Cities
Lviv, Ukraine
| | | |
| --- | --- | --- |
| | - please, look at reviews of tourists about our tours | © 2011 - 2022 All rights reserved |