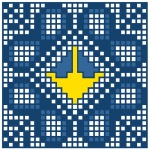 Special Ukraine Tours
Kyiv Tours | Tour Guide


Ukraine Tours with Tour Guide for 105 Percent Satisfaction!

Kyiv Tour Guide | +38 050 936 96 80 |
contact@ukraine-kiev-tour.com
Heneralske Sights | Dzhur-Dzhur Waterfall
Individual and group tours to Heneralske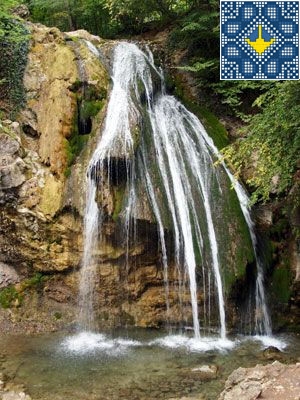 One of the most famous and ancient sources in the Crimea is Djur-Djur waterfall. The ancient Greeks called Djur-Djur waterfall - "Kremasto Nero" which translated into English means "hanging water". This name is justified by the right because the waterfall does not make noise, do not rattle and its water gently sliding down with gurgling. Djur-Djur waterfall does not dry even in the hottest summer. This waterfall is an extraordinarily beautiful. The height of Djur-Djur waterfall is 15 meters and the temperature of its water is around 7°C.
Cascades and rapids form deep pits - a kind of bath in which you can swim. The locals call these baths: "Youth", "Health", "Joy", "Love", "Happiness". It was believed to local legend if a dip in the bath you can get great health, strong love, eternal happiness.
One tree in the forest near Dzhur-Dzhur waterfall through which lies the path to the waterfall even became a hero of soviet film-fairy tale. By the story of the film in this tree was hidden the Death of Koschei Immortal.
Near Dzhur-Dzhur waterfall there is a cave which reaches a length of 750 meters. Old forest surrounding the cave - majestic trunks hornbeam and beech, oak and lime trees, among which were rowan, hazel, dogwood. In the forest under the age of two hundred years growing Crimean pine and sessile oak.
With Bath of Youth of Dzhur-Dzhur waterfall connected one very interesting legend of Crimea.
In ancient times elderly couple lived in the village in the Crimea. Old man was ninety years old and old woman - eighty years old and their children have long departed far away in search of happiness. Tiny vegetable garden barely gave them a meager living.
Once upon a time old man in the early morning went to the mountains to collect firewood. Long and often rested until reached the first rapids of Ulu-Uzel river where there were many wind-fallen trees and dead branches. Chop a large bundle of firewood and put her on his back groaning and stumbling the old man made his way down.
He reached one of the baths which are formed by cascades of Ulu-Uzel river. He took a break, throwing firewood on the ground and made a decision to take a swim in the bath. Emboldened by cool water old man decided to have lunch. After a modest lunch in warm sunshine the old man fell asleep restful sleep.
When he awoke he saw that the sun has gone to the west - the day has ended. The old man was worried and hurried home. Tossing a bundle of firewood on his shoulders almost dancing quickly began to descend the mountain out of habit talking to himself:
- Few took firewood, very light burden, should be twice the size".
Meanwhile the old woman without waiting for the old man decided to go into the forest to search. Seeing a man carrying a bundle she asked him:
- Young man! Did you meet my old man in the woods?
- What is with you? - replied her husband - perhaps blind from old age and no longer recognize your old man!
- Do not laugh at me - my husband is seventy years ago was so like you.
And then the old man realized that he bathed in Bath of Youth which was once told to him by his grandfather.
The old man told this to old woman. Of course she immediately wanted to bathe in the bath. Her husband told her how to find Bath of Youth and quickly went home. He suddenly remembered that for many years no longer mending fence around the garden which remained lying broken gate and that there are a lot of home affairs which require a strong hand and the master's eye.
Inspired by the work he did not notice that it was night. Only then he thought of the old woman and ran to the mountains. Within a few minutes he made the way which he spent a few hours in the morning. But near Bath of Young old woman was not.
For a long time he looked for his wife. Desperate to find her old man heard a baby crying in the bushes. Raising a child old man inexpressibly surprised seeing that the child in his arms wrapped in rags of old woman.
He understood women's wish to look more younger age and that his old woman for a long time sitting in the Bath of Youth... and rejuvenated to become a child.
| | | |
| --- | --- | --- |
| | - please, look at reviews of tourists about our tours | © 2011 - 2022 All rights reserved |