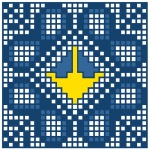 Special Ukraine Tours
Kiev Tours | Tour Guide


Ukraine Tours with Tour Guide for 105 Percent Satisfaction!
Kyiv Tour Guide | +38 050 936 96 80 |
contact@ukraine-kiev-tour.com
PayPal friendly!
Arabatskaya Arrow Sights | Hydropathic (Balneary, Spa)
Individual and group tours to Arabatskaya arrow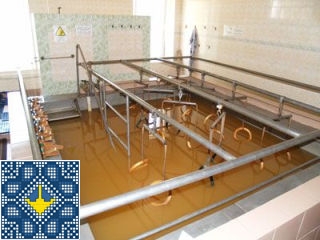 Between the Azov Sea and Siwash Lake there is an unique sand spit - Arabatskaya arrow - a total length of 110 km.
It is the longest beach in Europe, the warm Azov Sea with small depths near the shore, clean ionized air, lots of sunny days per year, the healing salt lakes
and unique therapeutic thermal waters rising from a depth of 1600 meters.
In the distant 70s of last century the spit were drilling to find oil. When the depth of the well was 1600 meters it went not oil from it but hot water.
When the researchers took water samples for analysis it appeared that the water is therapeutic - thermal mineral iodine-bromine, sodium chloride, a highly mineralized, neutral weakly alkaline water.
The formula of the chemical composition of water: J 0,005-0,040, M 29,0-35,0 CI> 90, pH 6,8-8,0, Br 0,050-0,150, H3BO3 0,200-0,350, Na + K> 90, T 43, 0-45,0 degrees Celsius.
Thanks to the healing properties of water for the treatment of many diseases as early as 1980 in the Arabatskaya arrow was built and opened hydropathic (balneary) which same year took its first patients.
Services of the hydropathic (balneary) is confirmed by the Ministry of Health of Ukraine - a license for medical services is AB №317932 of 02.03.2007.
It is established that taking baths with thermal water has anti-inflammatory, analgesic, antispasmodic, improves microcirculation at the capillary level, thus accelerating the recovery of damaged tissues, normalizes the peripheral and autonomic nervous system. The presence of bromine in the water gives good results in the treatment of vegetative-vascular dystonia, asthenia and neurosis-like states. Good results were observed in patients with psoriasis.
Before the treatment a patient undergo a preliminary medical examination and if not contraindicated the patient could use such services:
Bath with thermal water
Pool of underwater vertical traction for the treatment of diseases of the spine and large joints
Classic manual massage
The treatment consists of 10 procedures depending on the patient's condition and results of the effects of water on the body.
Recommended time spent in thermal water- no more than 15 minutes per procedure.
The recommended period of re-treatment after 3-12 months.
Hydropathic (balneary) works from May to October.
Cost of medical services:
Medical examination -

25 UAH (2,5 EUR) / one-time

Bath with thermal water -

40 UAH (4 EUR) / procedure

Pool of underwater vertical traction for the treatment of diseases of the spine and large joints -

60 UAH (6 EUR) / procedure

Classic manual massage -

80 UAH (8 EUR) / 30 minutes
Medical indications for treatment
1. Diseases of the cardiovascular system:
cardiovascular diseases (hypertension with a slowly progressive drop without vascular crises unexpressed sclerosis 1 and 2 degrees, without violating the rhythm and conduction in heart failure is not more than 1 degree
chronic ischemic heart disease
atherosclerosis of the coronary arteries with no sharp severe attacks of angina after considerable exertion, no pathological changes in ECG, heart failure with no more than 1 degree
hypotension - diseases of veins, lymphatic vessels and lymph nodes.
2. Diseases of the nervous system
inflammatory diseases of the central nervous system
cerebrovascular diseases
nervousness, nervous tension
nerve disease, nerve root and plexus
polyneuropathy and other disorders of the peripheral nervous system
neuro-muscular disease and the connection of the muscles
other long-term effects are not updated and neck injuries tulubotravm not refined localization
long-term effects of spinal cord injuries, long-term effects of internally-cranial injuries
disorders of the autonomic nervous system.
3. Diseases of the musculoskeletal system:
arthritis
polyarthritis (rheumatoid, infectious, allergic, postravmatichesky)
polyarthrosis (primary, deforming, secondary, brucellosis, postravmatichesky and others)
diseases of the spine (ankylosing spondylitis, low back pain, spondylosis)
the effects of injuries of the musculoskeletal system
diseases of the muscles and tendons (myositis, tendovaginitis, etc.)
4. Diseases of the female organs:
inflammatory disease
adhesions after surgery
non-inflammatory disease
5. Metabolic diseases and endocrine diseases:
disorders of the thyroid gland (hypothyroidism is not above the 1st.)
diabetesof mild severity
6. Diseases of the urinary system:
cystitis
urethritis
chronic nephritis
pyelonephritis in remission.
7. Diseases of the skin and subcutaneous tissue:
dermatitis
erythema
kerotoz
allergic dermatitis
neurodermatitis
psoriasis
8. Diseases of the gastrointestinal tract to improve the neuro-vegetative regulation
Contraindications
Acute inflammation, ischemic heart disease (stable form with frequent attacks), angina, complex cardiac arrhythmia, chronic cardiac aneurysm, hypertension stage 3, atherosclerotic occlusion, recurrent thrombophlebitis, chronic renal failure, malignant tumors, benign with a tendency to increase in all diseases of the blood in acute, infectious disease, glaucoma, the second half of pregnancy.
You can try Hydropathic (Balneary, Spa) with Ukraine Tour South Ring
| | | |
| --- | --- | --- |
| | - please, look at reviews of tourists about our tours | © 2011 - 2022 All rights reserved |