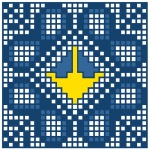 Special Ukraine Tours
Kiev Tours | Tour Guide


Ukraine Tours with Tour Guide for 105 Percent Satisfaction!

Kyiv Tour Guide | +38 050 936 96 80 |
contact@ukraine-kiev-tour.com
Antonov built first AN-178 | The airplane is ready for flight tests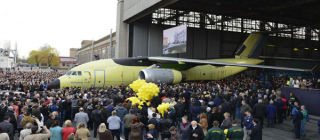 On 16th of April 2015 Antonov Airlines built first AN-178 and prepares it for certification testing program - AN-178 based on experience of Antonov Airlines in development of transport aircrafts.
Promo! Antonov Plant Tour is unique aviation tour in Kyiv, Ukraine that let enthusiasts to find out the history of Antonov aircrafts and look close at An-225 Mriya II, An-124 Ruslan, An-22 Antei, An-178, An-158, An-148!
AN-178 built on base of the newest world aviation technology and is a further development of regional aircrafts of various purposes AN-148 and AN-158.
Today it includes eight types of aircrafts that are certified and manufactured in Kiev, Ukraine. The range of regional passenger aircrafts: AN-148-100 A/B/E, AN-148-200, An-158 with English language aircraft cabin and specialized options: VIP-purpose AN-148-100EA and medical AN-148-100EM.
Aircrafts of Antonov Airlines work equally well in cold and hot weather, fly in simple and complex meteo-conditions and based on airfields with different quality of runways - even a dirt runway.
The decision on creation of AN-178 was adopted to estimated needs of global market. As a result the priority goal of its creation was replacement of four-turboprop transport AN-12 which at the time was built more than 1400 aircrafts and twin-engine turboprop European transport aircraft C-160 (was built 214 copies). The aircraft AN-12 is still prevalent in CIS, Africa and Asia.
With same fuel consumption as AN-12 AN-178 has significantly better performance due to greater of 35% cruising speed. In addition AN-178 can fly at an altitude of 12 200 meters while AN-12 can not rise above 8500 meters. One of the most important advantages of AN-178 is compatibility with modern standards of airworthiness.
Average load performance of transport aircrafts AN-12 and C-160 is 11-13 tons (more than 70% of transport needs) and range - 2000-3000 km. Thus formed stable niche market: in commercial aviation is packaged freight, bulk cargo and military aviation - logistic support of armed forces.
Such aircrafts are often used for delivery of goods to remote regions of the world with cargo on standard pallets and containers. A unique feature of AN-178 - an opportunity of transportation of all types of world's packaged goods (in containers and on pallets) including large cargo containers 1C (sea container) with transverse dimensions 2,44 meters * 2,44 meters. Carrying capacity of aircraft AN-178 is 18 tons.
AN-178 airframe and composition of onboard equipment is based on 50-60% of passenger aircraft AN-148 and AN-158. Engines D436-148FM that installed on AN-178 is a further development of engines of AN-148 and AN-158. This unification besides reducing technical risk allowed several times reduce the total cost of development and certification of the aircraft.
Operation support of AN-178 - all technical procedures, warranty and after-sales service and repair of the aircraft is unified with existing aircrafts family. It also provides significant cost savings and reduces the cost of ownership by the aircraft.
Another important moment that new aircraft has actual simulator to train flight crews. This simulator is created by modifying of existing software simulator KTS-148/158 class "D" for AN-148 and AN-158.
Some foreign operators have found interest in use of AN-178. In particular "Maximus Air LLC" (UAE) signed a memorandum in which the airline confirmed its interest in acquiring of transport AN-178 in civilian version.
Today development of new medium transport aircraft AN-178 is one of the priority programs of Antonov Airlines.
Creator of Antonov An-178
Antonov Company
Antonov Plant
Kiev, Ukraine
| | | |
| --- | --- | --- |
| | - please, look at reviews of tourists about our tours | © 2011 - 2021 All rights reserved |