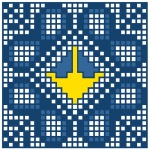 Special Ukraine Tours
Kyiv Tours | Tour Guide


Ukraine Tours with Tour Guide for 105 Percent Satisfaction!

Kyiv Tour Guide | +38 050 936 96 80 |
contact@ukraine-kiev-tour.com
Ukraine Kozelets Sights | Cathidral of Navity of Mother of God
Individual and group tours to Kozelets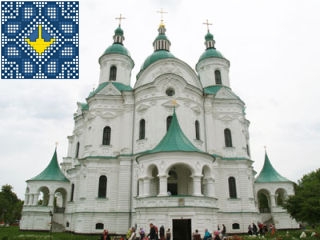 Construction of Cathidral of Navity of Mother of God in Kozelets directly related to Rozumovsky family very well know in Ukraine, Russian Empire and in the world.
In 1728 Alexey Rozum (Alexey Razumovsky) - son of an impoverished cossack Gregory Rozum of Lemeshev enters the church choir in Chemer.
During Christmas holidays in 1731 Colonel Theodore Wisniewski passed through Chemer carrying from Hungary Tokay wine to the royal family. Visiting local church he was struck by beauty and singing of young chorister and invited him to St. Petersburg. So at 22 year old Alexey Rozum came to royal courtier chorus where over time attracted attention of Princess Elizabeth.
Having ascended to Russian throne Elizabeth of Russia provides many privileges to Alexey Razumovsky - the rank of field marshal, ownership of villages in Ukraine, title of count and have made a secret marriage with him in Kozelets. Earldom got mother, brother and sister of Alexey Razumovsky. Soon Razumovsky family became the richest family in Russian Empire.
Thus Kozelec became known because of Rozumovsky family: Natalka Demyanovna (Rozumiha) and her sons - a favorite of Empress Elizabeth - Alexey and the last Hetman of Left-Bank Ukraine (1750-1764, from 1764 - field marshal) Kirill Rozumovsky.
Rozumovsky family knew a lot about music, theater, art and architecture. Special memory of them left the architectural monument - Cathidral of Navity of Mother of God in Kozelets.
Still not completely resolved the question of authorship of Cathidral of Navity of Mother of God. Some authors believe that architects were Andrey Kvasov and Ivan Hryhorovych-Barskyi, others - Francesco Bartolomeo Rastrelli.
Construction of Cathidral of Navity of Mother of God was carried out mainly by serfs. To Kozelets of all estates of Rozumovsky family were brought hundreds of serfs with some experience of building process. Dozens of experienced talented craftsmen working under supervision of architects Andrey Kvasov, Ivan Hryhorovych-Barskyi and court painter of Rozumovsky family - Grigory Stetsenko.
For 11 years (1752-1763) was conducted Cathidral of Navity of Mother of God. To submit a work construction materials to job site was constructed access roads from Liholitki village to Glamazda village with lifting and lowering the desired height around the cathedral. Over ten years of daily hard work of hundreds of people created Cathidral of Navity of Mother of God with bell tower.
Prominent feature of Cathidral of Navity of Mother of God - a giant five-pointed linden iconostasis of 27 meters high which was made in Italy for Smolny Convent in St. Petersburg but thanks to efforts of Rozumovsky brothers got into Kozelets. The iconostasis had 80 icons and 50 of them have survived to the present day. The iconostasis was so great that his side would not fit inside of the cathedral and they were sent to the church in native village of Rozumovsky family.
You could visit Ukraine KOzelets Sights | Cathidral of Navity of Mother of God with Ukraine Tour East Ring or by private transfer of Kiev.
| | | |
| --- | --- | --- |
| | - please, look at reviews of tourists about our tours | © 2011 - 2022 All rights reserved |