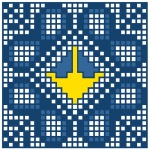 Travel Guide | Ukraine Kiev Tour
Ukraine Tours | Group | Individual


Invite you to travel in Ukraine, take part in Ukraine tours and enjoy perfect travel moments of sightseeing, helicopter, industrial, military, children, aviation and city tours!

Kiev Tour Guide | +38 050 936 96 80 |
contact@ukraine-kiev-tour.com
Kiev Helicopter Training School | Helicopter Pilot Training PPL(H)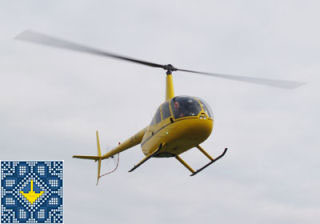 Kiev Helicopter Training School offers helicopter pilot training course with obtaining of Private Pilot Licence For Helicopters PPL(H) for international students who want to become a helicopter pilot.

Helicopter pilot training carried out by helicopter Robinson R44 in Kiev, Ukraine.
Private Pilot Licence For Helicopters PPL(H) Cost

Theoretical part (2 weeks): 1000 USD
Practical part (2 months) in total 48 hours x 600 USD per helicopter flight hour: 28 800 USD
Medical examination and certification: 200 USD

Total cost of obtaining of Private Pilot Licence For Helicopters PPL(H) in Kiev, Ukraine:
29 997 USD or 27 997 Euro.
Additional Expenses for Accommodation, Transfers and Food
Accommodation in Kiev can be organized in hostel or hotel.

Hostel cost per night:
Private 1 bed: 18 USD per night
Dorm 4 beds: 9 USD per night
Dorm 8 beds: 7 USD per night
So 2 month and two weeks (74 days) in Kiev hostel will cost additional - 518-1332 USD.
We can organize private transfers to/from Kiev Helicopter School class for theoretical part and to/from Kiev Helipad for practical part. One transfer to/from flight school or to/from Kiev Helipad cost 20 US dollars.
Meals students can have in hostel cafe or in Puzata Hata Cafe with average cost of one meal around 8-10 USD per meal.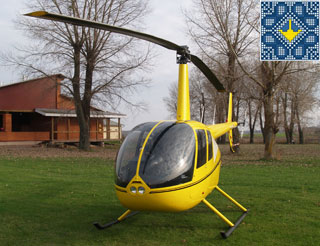 About Helicopter Robinson R44
Helicopter Robinson R44 is a four-seat light helicopter produced by Robinson Helicopter Company since 1992. Helicopter Robinson R44 was received FAA certification in December 1992.

Maximum number of passengers: 3 passengers
Average speed of flight: 175 km per hour
In 1997 Robinson R44 was piloted by Jennifer Murray for the first helicopter circumnavigation of the world by a woman covering a distance of 36 000 miles in 97 days.

Kiev Helicopter Tour | Aerial video | 45 Minutes | Robinson R44
Need helicopter transfer in Ukraine? You could rent hire helicopter with pilot in Ukraine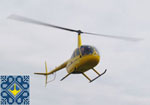 Cost of helicopter transfer:
697 USD per hour

Maximum number of persons:
3 passengers

Payment terms:
100% prepayment one day before departure

Helicopter:
Robinson R44
Average speed of flight:
175 km per hour

Heliport location:
Kiev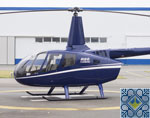 Cost of helicopter transfer:
1297 USD
per hour
Maximum number of persons:
3 passengers
Payment terms:
100% prepayment one day before departure
Helicopter:
Robinson R66
Average speed of flight:
220 km per hour

Heliport location:
Kiev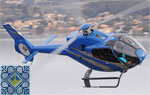 Cost of helicopter transfer:
1297 USD per hour

Maximum number of persons:
4 passengers

Payment terms:
100% prepayment one day before departure

Helicopter:
Airbus Eurocopter EC120B Colibri
Average speed of flight:
190 km per hour

Heliport location:
Kiev
Cost of helicopter transfer:
1497 USD
per hour
Maximum number of persons:
4 passengers
Payment terms:
100% prepayment one day before departure
Helicopter:
Eurocopter AS350 Ecureuil
Average speed of flight:
220 km per hour

Heliport location:
Kiev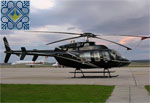 Cost of helicopter transfer:
1897 USD
per hour
Maximum number of persons:
5 passengers
Payment terms:
100% prepayment one day before departure
Helicopter:
Bell 407
Average speed of flight:
230 km per hour

Heliport location:
Kiev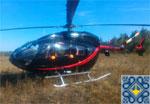 Cost of helicopter transfer:
2497 USD
per hour
Maximum number of persons:
7 passengers
Payment terms:
100% prepayment one day before departure
Helicopter:
Eurocopter EC145
Average speed of flight:
246 km per hour

Heliport location:
Kiev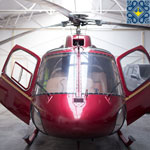 Cost of helicopter transfer:
1497 USD
per hour
Maximum number of persons:
4 passengers
Payment terms:
100% prepayment one day before departure
Helicopter:
Eurocopter AS355
Average speed of flight:
230 km per hour

Heliport location:
Lviv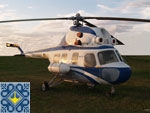 Cost of helicopter transfer:
1097 USD
per hour
Maximum number of persons:
5 passengers
Payment terms:
100% prepayment one day before departure
Helicopter:
Mil Mi-2
Average speed of flight:
150 km per hour
Heliport location:
Kharkiv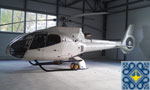 Cost of helicopter transfer:
2097 USD
per hour
Maximum number of persons:
6 passengers
Payment terms:
100% prepayment one day before departure
Helicopter:
Eurocopter EC130
Average speed of flight:
236 km per hour

Heliport location:
Dnipro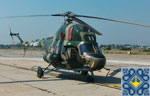 Cost of helicopter transfer:
997 USD
per hour
Maximum number of persons:
5 passengers
Payment terms:
100% prepayment one day before departure
Helicopter:
Mil Mi-2
Average speed of flight:
150 km per hour
Heliport location:
Zaporizhzhya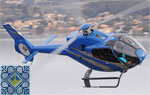 Cost of helicopter transfer:
1097 USD per hour

Maximum number of persons:
4 passengers

Payment terms:
100% prepayment one day before departure

Helicopter:
Airbus Eurocopter EC120B Colibri
Average speed of flight:
190 km per hour

Heliport location:
Mykolaiv
Cost of helicopter transfer:
6997 USD
per hour
Maximum number of persons:
16 passengers
Payment terms:
100% prepayment one day before departure
Helicopter:
Mil Mi-8
Average speed of flight:
180 km per hour
Heliport location:
Kremenchuk
| | | |
| --- | --- | --- |
| | - please, look at reviews of tourists about our tours | © 2011 - 2019 All rights reserved |