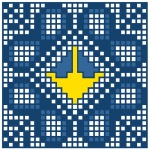 Special Ukraine Tours
Kyiv Tours | Tour Guide


Ukraine Tours with Tour Guide for 105 Percent Satisfaction!

Kyiv Tour Guide | +38 050 936 96 80 |
contact@ukraine-kiev-tour.com
Gogolfest 2014 | On 11th-21st of September 2014 in Kiev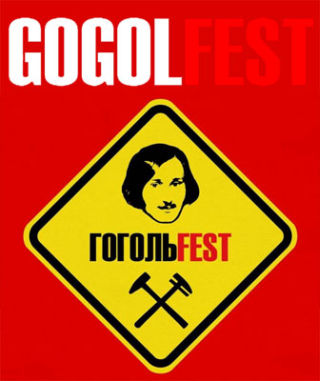 On 11th - 21st of September 2014 in Kiev will take place Gogolfest 2014 - the largest multidisciplinary festival of Ukraine.
The aim of Gogolfest 2014 is to create an environment for the realization of cultural and educational projects of a qualitatively new level.
Branches of modern art which will be presented at the festival:
- theatre
- architecture
- visual program
- animation
- literature
- choreography and mime
- art management
- children's program
- school of film and documentary
- eco-program
- fashion design
- music
- design
- volunteer school
Gogolfest 2014 Program
September 11, 2014
18:30 - 23:00
Music Fresh Stage
Music opening
Line-Up: beechcraft, Black Ballon, SPHINGIDAE, S.K.A.Y.
18:30 - 23:00
Outdoor Musical Stage
Music opening
Line-Up: FunFary, Everytown, Dallas, 5 Vymir
20:00
Chamber Theatre Stage
Ensemble ConCord – Veronika Tormahova: TVIY
Vocal ensemble ConCord:
Oleksandr Los (contratenor)
Serhiy Bida (tenor)
Serhiy Kolesnik (tenor)
Denis Krut'ko (tenor)
Oleg Pylyp (baritone)
Dmutro Savon (bass)
"Tviy (Yours)" is the new album's name of the male acapella band ConCord. It's gathered composer's Veronika Tormahova songs with modern poets' texts. While the work on the new disk keeps on, singers present concert version or the album.
20:00
Big Theater Stage
Perfomance "Free as birds"
Project's curator and designer – Polina Veller, choreographer – Kristina Shyshkareva.
Perfomance with 100 models in fashion-art style.
September 12, 2014
18:30 - 23:00
Outdoor Musical Stage
Music program (Ukraine)
Line-Up: MOD!, Vos'miy Den', Haydamaky, OwamO

18:30-23:00
Music Fresh Stage
Music program (Ukraine)
Festival of electronic music from Ultra Vague Recordings label
ULTRA VAGUE GOGOLFEST DAY: Sorrow Leads To Salvation, Marija Cheba, Shanti People, Charlie

19:00
Chamber Theatre Stage
Author's concert of Zoltan Almashy
Performers: Zoltan Almashy (violoncello, piano), Mariana Skrypa (violin), Maria Kiyach (flute)
1. Solo prelude for violoncello.
2. "Drops" for piano.
3. Cântece înfloriri for violin and violoncello.
4. "Nina L'vovna Dorliak" for piano.
5. "Chrystya, Chrystya…" for violoncello solo.
6. Pastoraleforflutesolo.
7."Nostalgia" for violoncello solo.
September 13, 2014
12:00 - 16:00
Music Fresh Stage
Pioneer Jam Sessions
Masterclass in DJing and mastering by the DJs.
18:30 - 23:00
Music Fresh Stage
Music program (Ukraine)
Line-Up: Sparzha, Give me the light, Devil Race, Maiak.
18:30-23:00
Outdoor Musical Stage
Music program (Ukraine)
Line-Up: Vosstanie Gagarina, HOBOT&Co, Stepan i Meduza, Blooming Plum
19:00
Chamber Theatre Stage
"Podviyniy Vidblysk"
Solo concert of composer and pianist from Kiev Oleg Bezborod'ko.
Organizer – "Cultural project".
Works of Vitaliy Hvozdyats'kiy, Valentin Sil'vesrtov, Oleksandr Shchetinskiy, Valeriy Pol'oviy, Vitaliy Vyshyns'kiy, Oleg Bezborod'ko will be played at the concert.
September 14, 2014
18.30-23.00
Music program (Ukraine)
Line-Up: The Substanse, Secret Avenue, Sinoptik, FONTALIZA
18:30-23:00
Music program (Ukraine)
Line-Up: TaRuta, Duby-Kolduny
19:00
Big Theater Stage
Modern choreograpy evening. Dance projects "Tolerance", "Divine dance".
Choreography by Kristina Shyshkareva (Totem Dance Group Creative Pro) and Ruslan Baranov
Disutopia bout the world of future. About the internet web that pull us, how feelings die and human soul becomes tolerant of any kind of sufferings, own or other's.

September 15, 2014
18:30-23:00
Outdoor Musical Stage
Music program (Ukraine)
Line-Up: Jubilee of the Sea, Simon Stone, Go-A, Za Viknom
September 16, 2014

18:30-23:00
Music program (Ukraine)
Line-Up: On the Wane Band, The Astrobiters, Grounge Le Rouge
September 17, 2014
18:30-23:00
Music program (Ukraine)
Line-Up: Black Maloka, іО, The Crawls, Sebastian Knight
September 18, 2014
18:30-23:00
Koktebel Jazz Festival Day
Line-Up: PaniValkova, Anastasia Plis and Alina Brinishevs'ka, Lika Bugaeva, Vagonovazhatye
Traditional after-party from our friends Koktebel Jazz Festival.
18:30-23:00
Music program (Ukraine)
Line-Up: KRUGERS, Space Cakes, Re​KORD, KALIKABand, Lumier
September 19, 2014
18:30-23:00
Music program (Ukraine)
Line-Up: Feidery, Tayna Tret'ey Planety, Grazhdanyn Topinambur, Kabinet. Dom Griboedova
18:30-23:00
Music program (Ukraine+France)
Line-Up: Scarlatti Goes Electro, Chamerman Znyshchue Virusy
Duet "Scarlatti Goes Electro" - Antoine Souchav' and Michel Bananes Jr from France - amaze their auditory with combination of sonatas and electro-music.
"Chamerman Znyshchue Virusy" have prepared the rock-opera specially for GogolFest.
19:00
Perfopmative dance project "Fobos"
Performative dance event that tries to investigate the nature of fear and overcome all stages of the struggle with it using common phobias and total fear.
Totem Dance Group
Creator – Kristina Shyshkareva
Text creator – Alex Miched
Installation – Skulpturnyi Cech, Ivan Pidhainyi
Actors – Yaroslav Kainar, Nikolet Chorna
Music – Lily Mutaphori
September 20, 2014
17:00
Academic Music Stage
Kiril Stetsenko Violiner: "Civilization of the heart" (Ukraine)
The feature of "Civilization of the heart" is the violin sound with delay, looper, octiver effects that will fly under the the workshop's vault.
18:30-23:00
Outdoor Musical Stage
Music program (Ukraine)
Obertonic-Fest: CloudJam, AnatoliyHernadenko, ZvuchiDochi, Dubwire, KedyKastanedy, YaroslavKaminskiy
Forth Kiev Festival of Obertonic Music that's called "Obertonic" is devoted to the most ancient instruments - vargans and didjeridoos and also to guttural singing. Master-classes and music fairs will take place at the fest.
19:00
Music Fresh Stage
Sonic Death (Russia): music evening of hipnotic drive
Line-Up:
SONIC DEATH (St. Petersburg)
H.Soror
Electronica 302
Pree Tone
Perfomance of cult mambers of russian new wave garage-rock from St. Petersburg - SONIC DEATH. The stage will be shared by three atmospheric Kiev projects: H.Soror, Electronica 302, Pree Tone
19:00
Academic Music Stage
Punk-Ostinato (Ukraine)
Luna Ensemble
The concert includes ancient and modern music. Musicians set the aim to lay the new board between two far and at the same time related epochs. "Punk" is a protest against the own origin, attempt to refute and comprehend existence afresh. Also the concert contains sound that base on the recurrent rhythm – Ostinato – and add to this performance ritual and sacral elements.
September 21, 2014
15:00
Academic Music Stage
Supremus (Ukraine)
Dmytro & Serhiy Radzets'ki and others
Sound performance from the project of experimental music "SUPREMUS" is continuous sound stream which will be created by musicians in definite moment("here and now"). Auditory will have direct connection with this music. John Cage's work "4:33" will be played. Also first in Ukraine Terry Riley's "IN C" will be perfomed. It's one of the works that's become the basis for minimal music.
17:00
Academic Music Stage
Limits of impossible (Ukraine)
Ensemble Nostri Temporis
Program "Limits of impossible" includes masterly works for ensembles of XX century classic composers that throw down a challenge to their presenters with the hardness and concentration demanding maximum efficiency and self-control.
18:30-23:00
Closing concerte (Ukraine)
Line-Up: Atomic Simao, COLAARS, Qarpa, Dead Boys Girl
18:30-23:00
Music Fresh Stage
Music program (Ukraine)
Line-Up: Lazy Fingers, Lakeway, GolovinSKY, Norma, Kimnata Gretchen
19:00
Academic Music Stage
"Zero Line" (Ukraine)
Ensemble "Sed Contra" Works of modern Ukrainian composers will sound:
Oleksiy Voytenko – "GZI" for chamber ensemble
L'ubov Sydorenko – "A Priori" for flute, violin and piano
Vitaliy Kyyanyzya – 7 variations for chamber ensemble
Asmati Chibashvili – "Light" for violin, violoncello and piano
Ivan Pahota – "Сompromises"for violin, violoncello, piano and flute
Oleksandr Shymko – "Ecstatics" for chamber ensemble
Organizers of Gogolfest 2014 in Kiev
Vlad Troitskiy and Team
Olexandr Dovzhenko National Film Studio
Kiev, Ukraine
Information about Kiev Hotels, Hostels, Restaurants, Supermarkets on Kiev Map
| | | |
| --- | --- | --- |
| | - please, look at reviews of tourists about our tours | © 2011 - 2022 All rights reserved |