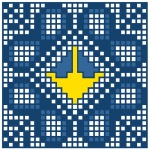 Travel Agency | Ukraine Kiev Tour
Sightseeing Tours | Group | Individual


We invite you travel to Ukraine, take part in Ukraine tours and enjoy perfect travel moments during bus, helicopter, industrial, military and romantic tours!

Kiev Travel Agency | +38 050 936 96 80 |
contact@ukraine-kiev-tour.com
Kiev Campsite | Camping for Motorhome or Caravan in Kiev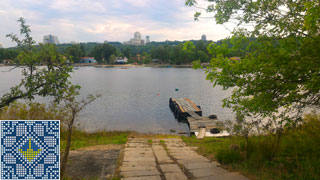 Kiev Campsite is the camping for Motorhomes and Caravans on Trukhaniv Island just 20 minutes walk to Kiev city center, Khreshchatyk street and Maidan Nezalezhnosti.
Infrastructure of Kiev Campsite includes parking lots for 2 motorhomes / caravans outside and 1 parking lot inside of the hangar, electricity 220 V, water, toilet, playground, summer stage for dancing, guarded parking.
Campsite Price: 25 EUR per night per Motorhome or Caravan
The cost includes: stay for up to 2 adults and 2 children, parking of motorhome/caravan, electricity 220 V, chemical toilet dumping, water. Optional activities and renal options are for additional cost.
Booking of Kiev Campsite should be done in advance: + 38 050 936 96 80 (Viber, WhatsApp) or contact@ukraine-kiev-tour.com
We meet our guests at entry to Kiev city and help to get to Kiev Campsite location.
Kiev Campsite General Description
Opening period: 1st of May - 30th of October
GPS coordinates: N50°27.579', E30°33.001' (N 50.45965 E 30.550017) - Important! We meet all our guests at entry to Kiev city providing GPS coordinates of meeting point and lead to the campsite. Please, do not try to reach the camping yourself as there is an open barrier at the entry to Trukhaniv island.
Winter camping: no
Dogs welcome: yes
Size: 60 meters x 40 meters
Ground mainly: concrete plates (parking lots) and sand
Number of pitches: 3 (2 outside and 1 inside of the hangar)
Kiev Campsite Campsite Infrastructure
- Electricity 220 V
- Water charging
- Internet 3G (only as additional option by local sim card of Vodafone, Kyivstar or Life mobile networks)
- Fill-up and waste disposal facilities for motor caravans
- Central campfire
- Firewood available
- Washing and toilet facilities
Kiev Campsite Leisure Infrastructure
- Indoor play facilities
- Swimming in natural water of Dnieper River
- Obstacle-free access to water
- Table tennis
- Volleyball
- Billiards
- Dance stage
- Bike hire
- Sailing boats rental
- Kayak rental
- Dinghy rental
- Badminton
Kiev Campsite Accommodation
- Tents
- Caravan rental
Other Ukraine Campsites
Please, look at other Ukraine campsites for you mtorhome/caravan travel around Ukraine:
Ukraine Campsites for Camping and Caravanning | Location by GPS

Kiev Campsite for RVs, Campers, Motorhomes, Caravans | Video
Kiev Campsite | Camping for Motorhome or Caravan in Kiev | Pictures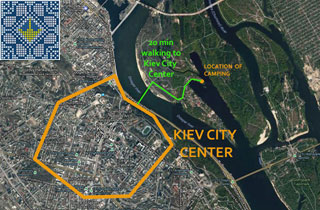 Kiev Campsite Location on Trukhaniv Island just 20 minutes walk to Kiev city center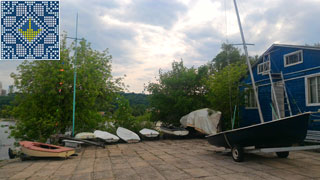 Parking Lot 1 of Kiev Campsite (sailboats will be removed)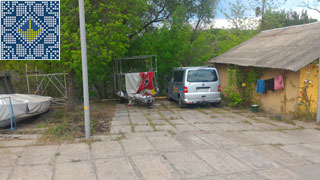 Parking Lot 2 of Kiev Campsite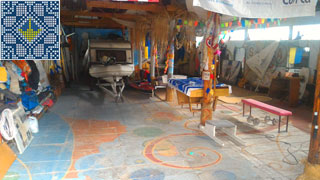 Parking Lot 3 (inside of the hangar) of Kiev Campsite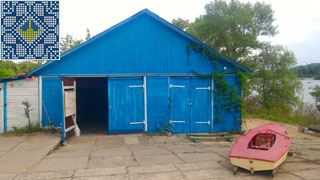 Kiev Campsite Hangar with dancing stage, billiards and table tennis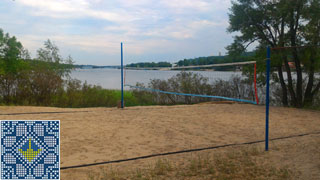 Kiev Campsite Volleyball Court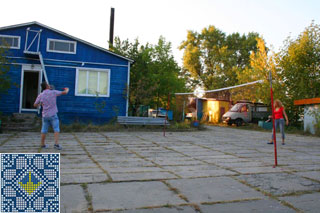 Kiev Campsite Badminton Court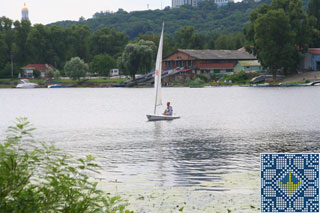 Kiev Campsite Sailboats Rental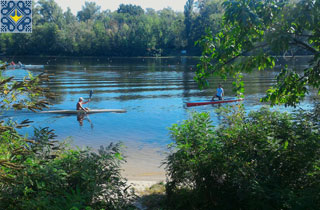 Kiev Campsite Beach and Canoe Rental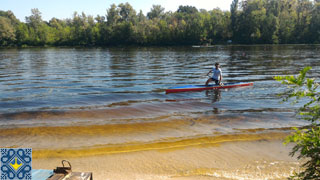 Kiev Campsite Place for Swimming and Sandy Beach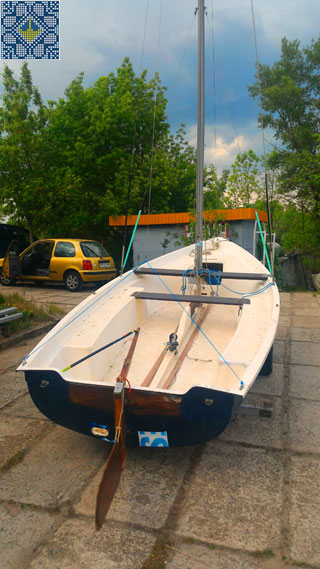 Kiev Campsite Sailboats Rental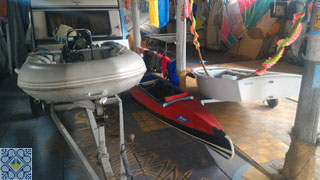 Kiev Campsite Dinghy and Kayak Rental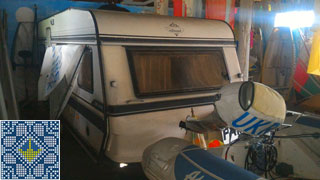 Kiev Campsite Caravan Rental
Kiev Campsite | Guests Pictures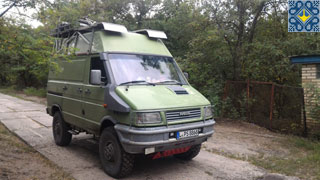 Kiev Campsite Guests | Tobi and Lydia | Iveco Expedition RV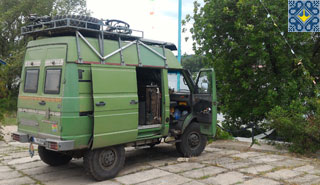 Kiev Campsite Guests | Tobi and Lydia | Iveco Expedition RV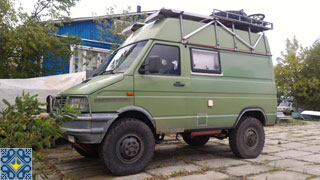 Kiev Campsite Guests | Tobi and Lydia | Iveco Expedition RV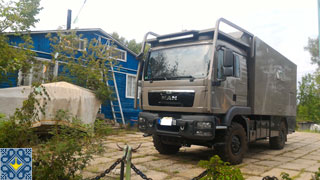 Kiev Campsite Guests | Peter | MAN Expedition RV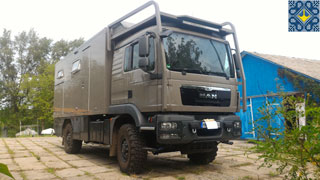 Kiev Campsite Guests | Peter | MAN Expedition RV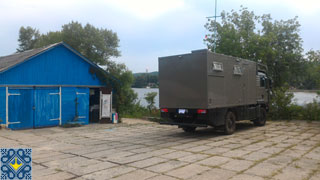 Kiev Campsite Guests | Peter | MAN Expedition RV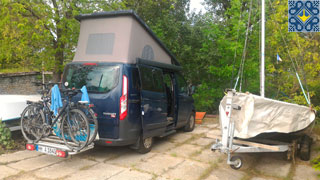 Kiev Campsite Guests | Daniel and Marlene| Motorhome Ford Nugget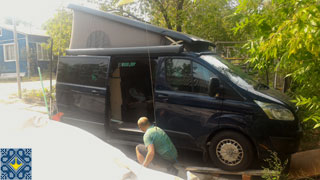 Kiev Campsite Guests | Daniel and Marlene| Motorhome Ford Nugget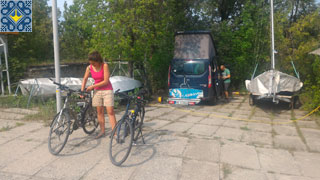 Kiev Campsite Guests | Daniel and Marlene| Motorhome Ford Nugget