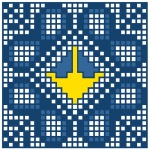 Special Ukraine Tours
Kyiv Tours | Tour Guide


Ukraine Tours with Tour Guide for 105 Percent Satisfaction!

Kyiv Tour Guide | +38 050 936 96 80 |
contact@ukraine-kiev-tour.com
Dnipro (Dnipropetrovsk) Helicopter Tour | Eurocopter EC130 and H125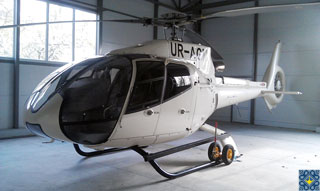 Dnipro (Dnipropetrovsk) helicopter tour along Dnieper River in a bird's eye view by Helicopter Eurocopter EC130 (1-6 passengers) or H125 (1-4 passengers) for 60 minutes.
The flight route includes taking off from Dnipro (Dnipropetrovsk) heliport, flying to Dnieper River, upstream with sightseeing of main Dnipro (Dnipropetrovsk) sights to Dniprodzerzhynsk and return to Dnipro (Dnipropetrovsk) heliport.
When flying over Dnieper River pilot of helicopter Eurocopter EC130 or H125 gives passengers opportunity to fully enjoy Dnipro panoramas!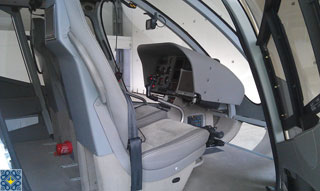 Dnipro (Dnipropetrovsk) Helicopter Tour Price
Helicopter: Eurocopter H125
Helicopter tour cost: on request
Maximum number of tourists per tour - 1-4 passengers
Helicopter: Eurocopter EC130
Helicopter tour cost: on request
Maximum number of tourists per tour - 1-6 passengers
Payment terms - 100% prepayment before departure
Booking of Dnipro (Dnipropetrovsk) Helicopter Tour: +38 050 936 96 80 or
contact@ukraine-kiev-tour.com
Helicopter Eurocopter EC130
Eurocopter EC130 is a single engine light helicopter with the largest cabin of any single engine helicopter in its class. It has six passenger seats and widely used in tourism in the world due to the large capacity, beautiful panoramic view from the cabin for each passenger and low noise.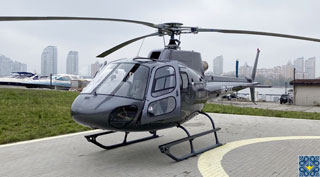 Helicopter Eurocopter H-125
Eurocopter H-125 (previously named as AS350 B3e) - single-engine light utility helicopter helicopters with four passenger seats.
Dnipro (Dnipropetrovsk) sights and attractions that tourists could see during Dnipro (Dnipropetrovsk) helicopter tour and make beautiful pictures:
- Ruins of Kodak Castle - Kodak Castle was founded in July 1635 with the aim of covering access to Black Sea and obstructing escape of villagers to Zaporizhzhya Sich. Kodak Castle was built under the guidance of French engineer Guillaume Le Vasseur de Beauplan

- Island Kodachek - it was found on Kodachek island two places of presence of prehistoric man. Military department created before World War its warehouses - the ruins of which can still be seen today. In the western part of Kodachek island there is granite rock weight of a ton with a cylindrical hole in the center - ancient oil lamp lighthouse.

- Kamenovaty Island also referred to as Three-Masted Island because of three pillars of power lines on it.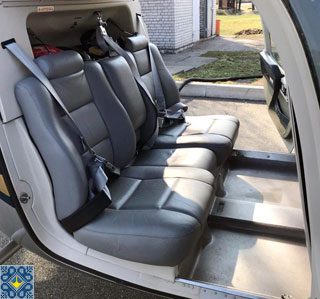 - South Bridge - In the early 80s began the construction of South Bridge which was supposed to ease traffic of three existing bridges in Dniproptrovsk. The bridge is 1248 meters long and 22 meters wide was built in two stages from 1982 to 1993 and from 1998 to 2000. Opened in December 2000.

- Monastic Island - the name "Monastic" island received from existing Byzantine monastery founded in IX century. Currently Monastic Island is part of Central Park of Culture and Rest named after Taras Shevchenko. Beautiful St. Nicholas Church is located on the island. Monastic Island is a major center of recreation for residents of Dnipro (Dnipropetrovsk).

- Merefa-Kherson Bridge - second bridge across Dnieper river. The decision on the construction of Merefa-Kherson bridge was made in 1912-1914. The project of bridge was designed and started construction. It was established 22 supports of metal bridge. Its construction was interrupted by First World War and only in 1929 finally resolved the completion of its construction. First time in the history of bridge construction was decided to use reinforced concrete. Unique bridge across Dnieper River was commissioned in December 1932. It was built in just one year and four months.

- Central Bridge - road bridge linking Dnipro (Dnipropetrovsk) city center with the left-bank part. Opened on November 5, 1966. Its length is 1478 meters, width 21 meters. This bridge a long time was the longest in Ukraine.

- Dnipro (Dnipropetrovsk) Embankment - Dnipro (Dnipropetrovsk) Embankment is the longest in Europe - 30 kilometers.

- Hotel Parus (Hotel Sail) - unfinished 32-storey hotel from Soviet protracted discharge. Project was developed in 1972 but unfortunately due to financial difficulties construction was stopped in 1987 (80% readiness).

- Amur Bridge (Old Bridge) - the very first bridge built in Dnipro (Dnipropetrovsk) was built and inaugurated May 18, 1884 coinciding with opening of Ekaterinenskaya Railway. At one time Amur Bridge (Old Bridge) was the largest in Russian Empire with length of 1395 meters and width of 15,5 meters.

- Kaydaksky Bridge - in accordance with master plan of Dnipro (Dnipropetrovsk) region in 1975 began construction of Kaydaksky Bridge. The bridge allowed transit vehicles follow the road Kyiv - Donetsk without arrival to Dnipro (Dnipropetrovsk). In 1982 Kaydaksky bridge was inaugurated. Its length 1732 meters with 3 rows of traffic in both directions.

- Dniprodzerzhynsk Bridge - the bridge is 17 km which is Europe's longest bridge crossing

- Dniprodzerzhynsk Hydro Power Plant - the fourth stage of cascade of hydropower stations on Dnieper river in Dniprodzerzhynsk. Construction started in 1956 and commissioned in 1964. The total installed capacity - 352 MW.
Welcome to fly helicopter in Dnipro!)

Dnipro (Dnipropetrovsk) Helicopter Tour | Route on Dnipro (Dnipropetrovsk) Map
Need helicopter transfer in Ukraine? You could rent hire helicopter with pilot in Ukraine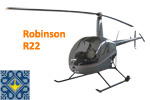 Maximum number of persons: 1 passenger
Payment terms: 100% prepayment one day before departure
Helicopter: Robinson R22
Average speed of flight: 160 km per hour
Heliport location: Kiev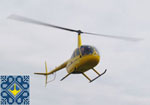 Maximum number of persons: 3 passengers
Payment terms: 100% prepayment one day before departure
Helicopter: Robinson R44
Average speed of flight: 175 km per hour
Heliport location: Kiev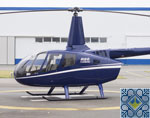 Maximum number of persons: 3 passengers
Payment terms: 100% prepayment one day before departure
Helicopter: Robinson R66
Average speed of flight: 220 km per hour
Heliport location: Kiev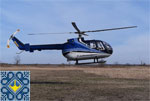 Maximum number of persons: 4 passengers
Payment terms: 100% prepayment one day before departure
Helicopter: Messerschmitt-Bölkow-Blohm Bo 105
Average speed of flight: 204 km per hour
Heliport location: Kiev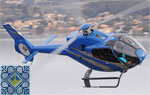 Maximum number of persons: 4 passengers
Payment terms: 100% prepayment one day before departure
Helicopter: Airbus Eurocopter EC120B Colibri
Average speed of flight: 190 km per hour
Heliport location: Kiev
Maximum number of persons: 4 passengers
Payment terms: 100% prepayment one day before departure
Helicopter: Eurocopter AS350 Ecureuil
Average speed of flight: 220 km per hour
Heliport location: Kiev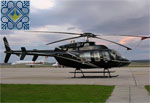 Maximum number of persons: 5 passengers
Payment terms: 100% prepayment one day before departure
Helicopter: Bell 407
Average speed of flight: 230 km per hour
Heliport location: Kiev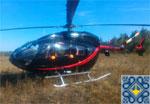 Maximum number of persons: 7 passengers
Payment terms: 100% prepayment one day before departure
Helicopter: Eurocopter EC145
Average speed of flight: 246 km per hour
Heliport location: Kiev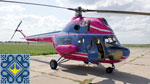 Maximum number of persons: 6 passengers
Payment terms: 100% prepayment one day before departure
Helicopter: Mi-2MSB
Average speed of flight: 210 km per hour
Heliport location: Lviv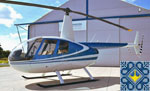 Maximum number of persons: 3 passengers
Payment terms: 100% prepayment one day before departure
Helicopter: Robinson R44
Average speed of flight: 175 km per hour
Heliport location: Ivano-Frankivsk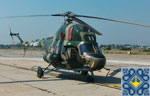 Maximum number of persons: 6 passengers
Payment terms: 100% prepayment one day before departure
Helicopter: Mi-2MSB
Average speed of flight: 210 km per hour
Heliport location: Zaporizhzhya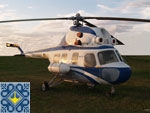 Maximum number of persons: 5 passengers
Payment terms: 100% prepayment one day before departure
Helicopter: Mil Mi-2
Average speed of flight: 150 km per hour
Heliport location: Kharkiv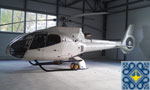 Maximum number of persons: 6 passengers
Payment terms: 100% prepayment one day before departure
Helicopter: Eurocopter EC130
Average speed of flight: 236 km per hour
Heliport location: Dnipro
Maximum number of persons: 16 passengers
Payment terms: 100% prepayment one day before departure
Helicopter: Mil Mi-8
Average speed of flight: 180 km per hour
Heliport location: Kremenchuk
Information about Dnipro (Dnipropetrovsk) Hotels, Hostels, Restaurants on Dnipro (Dnipropetrovsk) Map
| | | |
| --- | --- | --- |
| | - please, look at reviews of tourists about our tours | © 2011 - 2022 All rights reserved |