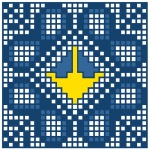 Special Ukraine Tours
Kyiv Tours | Tour Guide


Ukraine Tours with Tour Guide for 105 Percent Satisfaction!

Kyiv Tour Guide | +38 050 936 96 80 |
contact@ukraine-kiev-tour.com
Botievo Sights | Wind Farm | Industrial Tour
Wind Power Plant | 200 MW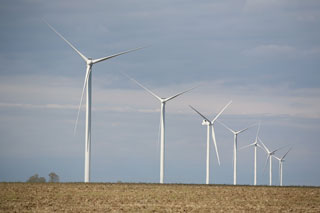 Botievo Wind Farm Tour is a unique chance for toursits to visit the largest wind farm in Ukraine of capacity of 200 MW where 65 turbines of Danish company Vestas working to create green electricity.
Botievo WPP is the most modern and powerful Ukrainian wind farm and one of top 5 largest wind farms of Central and Eastern Europe.
Botievo Wind Farm Tour Program
- Meeting tourists group in Zaporizhzhya
- Transfer to Botievo Wind Farm
- Beginning of Botievo Wind Farm Tour
- Health and safety
- Dressing helmets and vests
- Enterprise-tour program includes visits to:
Control Center of Wind Farm
Windmill Turbine Towers
- Tranfser to Zaporizhzhya
Industrial tour Botievo Wind Farm Plant Tour is possible for a maximum of 30 tourists.
The provisional application is filed within 7 working days by e-mail: contact@ukraine-kiev-tour.com
The cost of Botievo Wind Farm Tour for a tourist in a group of 30 people: on request
The price does not include:
- Train/air tickets to/ from Zaporizhzhya
- Hotel in Zaporizhzhya
- Meals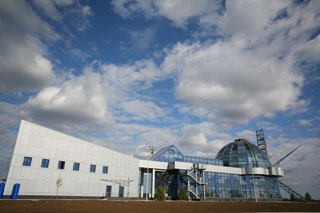 How Wind Create Green Electricity
The sun heats the surface of the Earth is not the same. When warm air rises coming to his place cold air create wind. Wind energy turns blades of wind turbine and rotational energy is transferred from the rotor to gearbox. It turns generator on permanent magnets where mechanical energy is converted into electrical energy.
Electricity is transmitted to converter in which alternating electrical current at different frequencies is converted into alternating current of electric power frequency. Up transformer located in the nacelle boosts voltage from 650 V to 35 kV and by high voltage cables arranged in tower of wind turbine an electric current is passed into the dispenser in lower section of the tower.
Electrical energy is collected at Transformer Substation of power collection where voltage is transformed from 35 kV to 150 kV and then passed on to a central distribution point. Next electrical energy is transmitted to Central Distribution Point of Botievo WPP through which electric power is supplied to united energy system of Ukraine.
About Vestas Wind Turbines
Company Vestas is the oldest and most experienced manufacturer of wind turbines in Europe. Turbines Vestas V112-3.0 mounted on Botievo WPP - one of the the modern developments of the company. The surface area which cover by wind turbine blades is 1 ha - this size is almost equal to the area of a football field. The height of windmill tower is 94 meters and the blade length is 55 meters.
Durability and efficiency of winmill turbines Vestas V112 has been tested in different environments and conditions. These wind turbines able to maintain its high performance even in the far north.
Hold upright such a high structure like a wind turbine it is not easy. In the foundation for each wind turbine installed 16 piles which go into the ground at 28 meters which corresponds to a height of 9-storey building. Each foundation required to use 115 tons of rebar and about 1000 cubic meters of concrete.
Noise level in a radius of 350 meters from the wind turbine is 35 decibels - it is no more noise than in an average office.
About Botievo Wind Farm
Botievo Wind Farm was complete in 2012 and same year the first wind turbine was launched.
Botievo WPP has a significant environmental effect. Each year the farm reduce harmful emissions into atmosphere by about 730 000 tons of CO2. This volume makes by 365 000 vehicles each year. Over 20 years of operation of Botievo Wind Farm could save 34.8 million tons of coal.
In Botievo WPP work only 20 people. For the same amount of electricity Ukrainian thermal power plants would need 12 times more staff - 225 people.
Botievo Wind Farm is the first wind power plant in Zaporizhzhya region. Within a few years it is planned to complete construction of Primorsk Wind Farm (200 MW) and implement the expansion project of Botievo Wind Farm (300 MW). All of this are investments in energy security of Ukraine, new jobs in innovative industries and a real contribution to improving of environment of Ukraine.
You could visit Botievo Sights | Botievo Wind Farm with Group Tour "Grand Industrial Tour"
Botievo Wind Farm | Industrial Tour | Video
Information about Zaporizhzhya Hotels, Hostels, Restaurants on Zaporizhzhya Map
| | | |
| --- | --- | --- |
| | - please, look at reviews of tourists about our tours | © 2011 - 2022 All rights reserved |