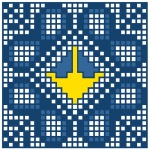 Special Ukraine Tours
Kiev Tours | Tour Guide


Ukraine Tours with Tour Guide for 105 Percent Satisfaction!

Kyiv Tour Guide | +38 050 936 96 80 |
contact@ukraine-kiev-tour.com
Ukraine Red Zone Countries and Green Zone Countries | Updated on 19.02.2021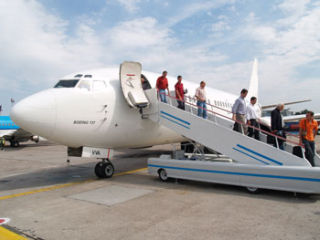 On 19.02.2021 Ukraine is updated list of Red Zone Countries and Green Zone Countries for international tourists from Red Zone countries and Green Zone countries list on interactive map.
Update! Kyiv Boryspil Airport provides Covid-19 Express Test - the result is just in 20 minutes!
On 15.06.2020 Ukraine open for International Tourists from Green Zone countries without need of 14 days observation period and with Covid-19 insurance certificate.
Covid-19 insurance certificate must be issued by a company registered in Ukraine or a foreign insurance company that has a representative office in Ukraine or contractual relationship with an insurance company - partner in Ukraine (assistance).
Before entry to Ukraine citizens of Green Zone contries should not visit Red Zone Counties during at least 14 days.
If your flight is from Green Zone country via Red Zone country (without exit of airport transit zone) - for officials on Ukraine border it means you still come from Green Zone country and no observation for 14 days is needed.
Ukraine Red Zone Countries and Green Zone Countries Map
Updated 19.02.2021 | Next Update 26.02.2021
Ukraine Green Zone Countries List
Updated 19.02.2021 | Next Update 26.02.2021
Europe:
Vatican City, Finland, Norway, Armenia, Bosnia and Herzegovina, Turkey, Liechtenstein, Croatia, Denmark, Greece, Germany, Azerbaijan, Iceland


Asia:
Uzbekistan, Pakistan, Indonesia, Tajikistan, Afghanistan, Mongolia, Sri Lanka, Yemen, Thailand, Myanmar, Brunei Darussalam, Bhutan, Republic of Korea, Lao People's Democratic Republic, Iran, Nepal, Japan, Syrian Arab Republic, Papua New Guinea, Viet Nam, Timor-Leste, Philippines, Singapore, India, Guatemala, Saudi Arabia, Oman, Iraq, Kazakhstan, Kyrgyzstan, Bangladesh, Cambodia, China


North and Central America:
Nicaragua, El Salvador, Honduras, Suriname, Mexico, Canada, Costa Rica, Belize


South America:
Venezuela, Guyana, Ecuador,


Africa:
Mauritania, Congo, Senegal, Côte d'Ivoire, Egypt, Cameroon, Malawi, Central African Republic, Nigeria, Liberia, Sudan, Sierra Leone, Mozambique, Burundi, Eritrea, Somalia, Mali, Burkina Faso, Equatorial Guinea, Zambia, Algeria, Kenya, Zimbabwe, Benin, Togo, Chad, Niger, Morocco, Djibouti, Guinea-Bissau, Angola, South Sudan, Uganda, Republic of The Gambia, Libya, Rwanda, United Republic of Tanzania, South Africa, Namibia, Tunisia, Lesotho, Gabon, Eswatini, Ghana, Ethiopia, Guinea, Democratic Republic of the Congo


Ocean islands:
Haiti, New Zealand, Fiji, Mauritius, Saint Kitts and Nevis, Dominica, Grenada, Sao Tome and Principe, Trinidad and Tobago, Solomon Islands, Bahamas, Vanuatu, Dominican Republic, Cabo Verde, Jamaica, Cuba, Comoros, Madagascar


Australia: Australia
Ukraine Red Zone Countries List
Updated 19.02.2021 | Next Update 26.02.2021
Europe:
Montenegro, Andorra, Turkmenistan, Czech Republic, Luxembourg, Slovenia, Switzerland, North Macedonia, Portugal, San Marino, Lithuania, Sweden, Serbia, Netherlands, Slovakia, Romania, United Kingdom, Monaco, Italy, Poland, Spain, Malta, Albania, Belgium, Republic of Moldova, Estonia, Latvia, France, Ireland, Belarus, Austria, Hungary, Georgia, Cyprus, Bulgaria


Asia:
Democratic People's Republic of Korea, Lebanon, Russian Federation, United Arab Emirates, Kuwait, Qatar, Israel, Bahrain, Jordan, Malaysia


North and Central America:
USA


South America:
Suriname, Panama, Argentina, Brazil, Uruguay, Peru, Paraguay, Chile, Colombia, Bolivia


Africa:
- Botswana,


Ocean islands: Federated States of Micronesia, Nauru, Niue, Republic of Kiribati, Republic of Palau, Republic of the Marshall Islands, Samoa, Tonga, Tuvalu, Seychelles, Saint Vincent and the Grenadines, Saint Lucia, Maldives, Barbados, Antigua And Barbuda

Information for Tourists from Red Zone Countries

For tourists who come from Red Zone counties there is option to reduce time of observation and self-isolation in Ukraine in case of negative result of testing for Covid-19 by polymerase chain reaction (PCR) method which is carried out by certificated Ukrainian government or private laboratories.
Pay attention! Important!

After 28.09.2020 international tourists who come from Red Zone Countries do not need self-isolation and observation (still need Covid-19 insurance) in case:
persons with a

negative test for COVID-19 made 48 hours

before crossing Ukrainian border



in case less than 24 hours transit

via Ukrainian territory (required Covid-19 insurance and connecting ticket confirmation)


children under 12 years


persons who come to study in higher education institutions


transit passengers with documents confirming departure abroad within two days


In case it is not possible to make COVID-19 test 48 hours before crossing Ukrainian border tourists who come from Red Zone contries should follow such procedures:
Have to have the address of the rented flat for self-isolation.


In advance install app

"Diy Vdoma"

(Google Play or App Store) that control self-isolation (in Ukrainian and

English language

).



Pay attention!

After

19.08.2020

for installation of app "Diy Dvoma" you could use

any international number

before it was possible with Ukrainian number only!


On Ukraine border crossing it is needed to provide officials your phone number, COVID-19 insurance certificate and address of rented flat for self-izolation.



Do not activate

"Diy Dvoma" App as you have 24 hours to reach the place of self-izolation!


Next should visit the laboratory for COVID-19 test at the airport (prefered) or the laboratory in the city of arrival.

List of laboratories that have the right to transmit the results of testing for COVID-19 by PCR to stop self-isolation through the application "Diy Vdoma":



Covid-19 Test Laboratories in Ukraine Main International Airports



Kyiv
- CSD Lab (laboratory opened the branch in Kyiv Boryspil International Airport (KBP), Terminal D, price - 1500 UAH)
- VERDE Medical Clinic (laboratory opened the branch in Igor Sikorsky Kyiv International Airport (IEV), Terminal A, near Medical Center, price - 1700 UAH)

Odesa
- CSD Lab (laboratory opened the branch in Odesa International Airport (ODS), Medical Center, price - 1500 UAH)

Lviv
- UniLab (laboratory opened the branch in Lviv International Airport (LWO), price - 1500 UAH)

Kharkiv
- MTM (laboratory opened the branch in Kharkiv International Airport (HRK), ticket office 20, 1st floor of terminal "A", price: 1800 UAH - 08:00 - 21:59, 2100 UAH - 22:00 - 07:59)



Covid-19 Test Laboratories in Ukrainian cities of arrival



Kyiv
- Dila
- Diagen
- Omega Kiev
- Median
- MedLab
- NikoLab

Odesa
- Artmediuz

Lviv
- Medis
- EscuLab

Kharkiv
- Medical Center of Health
- Millenium Lab



Pay attention!

To avoid unwanted consequences in the form for COVID-19 Test you should

indicate your phone number

that was used to install the application "Diy Vdoma".


Next drive to your rented flat and wait for Covid Test result - should be in 12-24 hours ready.


The laboratory usually after 24 hours must enter the result of the negative research into the electronic system of Center for Public Health of Ukraine.


Data entered by laboratories are automatically synchronized with "Diy Vdoma" service.


You will be informed about the possibility of termination of self-isolation by corresponding message of the app "Diy Vdoma".


You are free to travel in any location of Ukraine!
International Insurance Companies Branches Working in Ukraine
For Covid-19 insurance certificate, please, contact insurance company in your city and country. Your insurance company has to have the branch or partner (assistance) in Ukraine. Here the list of some international insurance companies that have branch in Ukraine:
- Allianz Ukraine (Allianz Group)
- MetLife Ukraine
- PZU
- UNIQA
- Kniazha (Vienna Insurance Group)
- GRAWE Ukraine (GRAWE Group)
- Colonnade Ukraine (Fairfax Financial Holdings Limited)
- European Travel Insurance (ERGO Travel Insurance)
Flights Resume to Ukraine
International airlines that resume flights to Ukraine:
- Turkish Airlines (great connection from all over the world via Istanbul, Turkey)
- Flydubai Airlines (great connection from all over the world via Dubai, UAE)
- Air France Airlines (great connection from all over the world via Paris, France)
- Lufthansa Airlines
- Pegasus Airlines
- AirArabia Airlines
- LOT
- Air Astana
- Swiss Airlines
- Ryanair Airlines
- WizzAir Airlines
- KLM
- SAS
- Belavia
- El Al
- Qatar Airways
- Ukraine International Airlines
Welcome to Ukraine!
Organizers of opening of Ukraine borders for international tourists
Government of Ukraine
Cabinet of Ministers of Ukraine
Kyiv, Ukraine
Information about Kiev Hotels, Hostels, Restaurants, Supermarkets on Kiev Map
| | | |
| --- | --- | --- |
| | - please, look at reviews of tourists about our tours | © 2011 - 2021 All rights reserved |