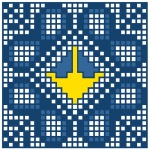 Travel Guide | Ukraine Kiev Tour
Ukraine Tours | Group | Individual


Invite you to travel in Ukraine, take part in Ukraine tours and enjoy perfect travel moments of sightseeing, helicopter, industrial, military, children, aviation and city tours!

Kiev Tour Guide | +38 050 936 96 80 |
contact@ukraine-kiev-tour.com
UberShuttle start to operate on 14.05.2019 in Kiev by two routes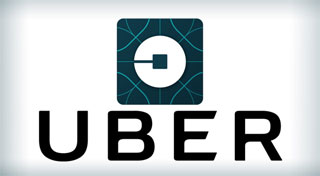 In in Kiev start to operate UberShuttle by two main routes Vynohradar - Shevchenivskiy and Darnytsia - Lybidska with shared ride option of 15 - 30 UAH (around 0.5 - 1 Euro) per ride.
The main purpose of UberShuttle service is to replace need in own car for everyday regular trips to and from working place.
New service is provided in working days only from Monday to Friday from 07:00 to 21:00 and every 15 minutes.
For guest of Ukrainian capital who come to Kiev in business, conference or forum purposes UberShuttle is a good opportunity to get to Kiev city center from hotels and appartments that are located in Vynohradar, Priorka, Podil and Darnytsia, Berezniaky on the left bank of Dnieper River.
For tourists UberShuttle provide the possibility to reach Kiev Main Railway Station from Kiev city center, Old Kiev, Lypky and Podil as well as to get to Pecherska Metro Station from Darnytsia and Berezniaky the fastest way.
UberShuttle Routes
- Vynohradar - Shevchenivskiy
Direct Route
Pravdy Ave, 100
Pravdy Ave, 39A
Pravdy Ave, 19
Yaroslava Ivashkevycha St, 6
Semena Sklyarenka St, 9
Stepana Bandery Avenu
Novokonstiantynivska St, 1B
Konstiantynivska St, 71
Konstiantynivska St, 31
Kontraktova Square, 1
Petra Sahaidachnoho St, 23/8
Kreschatyk St, 12
Kreschatyk St, 46A
Pushkinska St, 42/4
Lva Tolstoho St, 14
Lva Tolstoho St
Vokzalna Square, 2
Peremohy Sqaure
Return Route
Peremohy Sqaure
Vokzalna Square, 2
Lva Tolstoho St
Lva Tolstoho St, 21
Lva Tolstoho St, 1
Kreschatyk St, 27-29
Kreschatyk St, 1/2
Petra Sahaidachnoho St, 6
Spaska St, 6
Mezhyhirska St, 44
Novokonstiantynivska St, 4B
Kurenivska St, 4
Shakhtarska St, 5E
Vyshgorodska St, 33A
Pravdy Ave, 66
Pravdy Ave, 100
- Darnytsia - Lybidska
Direct Route
Kaunaska St, 10
Kaunaska St
Pavla Tychyny Ave, 15
Pavla Tychyny Ave, 1B
Druzhby Narodiv Blvd, 35
Lesi Ukrainky Blvd, 25
Pecherska Metro Station
Yevhena Konovaltsia St, 25
Nimetska St
Antonovycha St, 172
Lybidska Metro Station
Return Route
Ivana Kudri St, 1
Palats Ukraina Metro Station
Yevhena Konovaltsia St, 26
Pecherska Metro Station
Lesi Ukrainky Blvd, 34/11
IQ Business Center
Pavla Tychyny Ave, 1
Pavla Tychyny Ave, 26
Kaunaska St
UberShuttle Price
The cost of the ride dependents on the length of a trip:
15 UAH for trips between 0 - 8 km
20 UAH for trips between 8 - 12 km
25 UAH for trips between 12 - 16 km
30 UAH for trips longer than 16 km
For booking of UberShuttle in Kiev just need to use Uber app and only when you ready to go as no options to book the service in advance.
Important that if there is no pickup or drop off spot within 1 km of current location - UberShuttle option is not available in the app.
Another moment that one person could book only one seat in UberShuttle van - there is no options to add more seats for a mate.
Organizers of UberShuttle in Kiev
Uber
City: Kiev
Country: Ukraine
UberShuttle Routes on Kiev Map
Information about Kiev Hotels, Hostels, Restaurants, Supermarkets on Kiev Map
| | | |
| --- | --- | --- |
| | - please, look at reviews of tourists about our tours | © 2011 - 2019 All rights reserved |