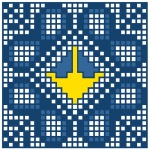 Special Ukraine Tours
Kyiv Tours | Tour Guide


Ukraine Tours with Tour Guide for 105 Percent Satisfaction!

Kyiv Tour Guide | +38 050 936 96 80 |
contact@ukraine-kiev-tour.com
Jazz Bez Festival | On 06.12 - 16.12.2018 | Program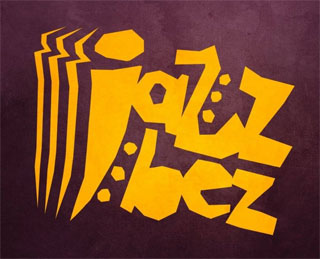 On 6th - 16th of December 2018 will be held Jazz Bez Festival - festival that unites 19 cities of Ukraine and Poland by performances of the best jazz musicians.
Jazz Bez Festival will take place in such cities like Lviv, Kyiv, Kharkiv, Sumy, Odessa, Ternopil, Lutsk, Rivne, Ivano-Frankivsk, Uzhhorod, Drohobych, Kramatorsk, Mariupol, Berdichev, Kropivnitsky, Warsaw, Wroclaw, Przemysl, Lublin, Bialystok, Novytsya.
Jazz Bez Festival Headliners
- Antonio Flinta Quartet (Italy)
- David Helbock's Random (Austria)
- Silhouette and Vinx (USA - Hungary)
- Jonas Cambien Trio (Norway - Belgium)
- Ark Ovrutski New York Quartet feat. Benny Benack (USA)
- Leleka (Germany - Poland - Ukraine)
- Spiritual Leftovers feat. Manu Domergue (Poland - France - Ukraine)
- Logan Richardson Blues People (USA)
- Aleksandra Kutrzepa Quartet (Poland)
- Dima Bondarev Quartet (Germany - Ukraine)
- O. N. E. Quintet (Poland)
- Belweder Quintet (Ukraine)
- Maciej Strzelczyk Trio feat. Aga Zamirska (Poland)
- Andrij Pokaz Trio (Ukraine)
- Vadym Bessarab Trio (Ukraine)
- Oleksij Petukhov Trio (Ukraine)
- KOTY PAPIEŻA (Poland)
Also in the framework of the festival the famous scientist, jazz musician and methodologist Bob Stoloff (USA) will present master classes in Kyiv, Lviv and Kharkiv as well as take part in a conference in Lviv.
Jazz Bez Festival Program
December 6, Thursday
Kiev
Logan Richardson blues People (USA)
Przemysl
Junior Jazz Bez
December 7, Friday
Kiev
David Helbock's Random (Austria)
Lviv
Ark Ovrutski New York Quartet feat. Benny Benack (USA)
Logan Richardson blues People (USA)
Ternopil
Antonio Flinta Quartet (Italy)
Jonas Cambien Trio (Norway - Belgium)
Rivne
Aleksandra Kutrzepa Quartet (Poland)
Przemysl
Leleka (Germany - Poland - Ukraine)
O. N. E. Quintet (Poland)
Wroclaw
Silhouette and Vinx (USA - Hungary)
December 8, Saturday
Kiev
Antonio Flinta Quartet (Italy)
Lviv
David Helbock´s Random (Austria)
Silhouette and Vinx (USA - Hungary)
Ternopil
Ark Ovrutski New York Quartet feat. Benny Benack (USA)
Logan Richardson blues People (USA)
Rivne
Leleka (Germany - Poland - Ukraine)
Przemysl
Michał Strzelczyk Quartet (Poland)
Jonas Cambien Trio (Norway - Belgium)
Wroclaw
Dima Bondarev Quartet (Germany - Ukraine)
December 9, Sunday
Kiev
Ark Ovrutski New York Quartet feat. Benny Benack (USA)
Lviv
Antonio Flinta Quartet (Italy)
Jonas Cambien Trio (Norway - Belgium)
Odessa
Logan Richardson blues People (USA)
Ternopil
Leleka (Germany - Poland - Ukraine)
Silhouette and Vinx (USA - Hungary)
Sumy
Aleksandra Kutrzepa Quartet (Poland)
Przemysl
David Helbock's Random (Austria)
Dima Bondarev Quartet (Germany - Ukraine)
December 10, Monday
Kiev
Bob Stoloff (workshop)
Sumy
Ark Ovrutski New York Quartet feat. Benny Benack (USA)
Kramatorsk
Aleksandra Kutrzepa Quartet (Poland)
December 11, Tuesday
Odessa
Oleksij Petukhov Trio (Ukraine)
Sumy
Leleka (Germany - Poland - Ukraine)
Mariupol
Silhouette and Vinx (USA - Hungary)
Kharkiv
Aleksandra Kutrzepa Quartet (Poland)
Bob Stoloff (workshop)
December 12, Wednesday
Odessa
Vadym Bessarab Trio (Ukraine)
Mariupol
Aleksandra Kutrzepa Quartet (Poland)
Ark Ovrutski New York Quartet feat. Benny Benack (USA)
December 13, Thursday
Odessa
Silhouette and Vinx (USA - Hungary)
Drohobych
Jazz Laboratory
Leleka (Germany - Poland - Ukraine)
Spiritual Leftovers feat. Manu Domergue (Poland - France - Ukraine)
Kropivnitskiy
Aleksandra Kutrzepa Quartet (Poland)
December 14, Friday
Kiev
Aleksandra Kutrzepa Quartet (Poland)
Lviv
Belweder Quintet (Ukraine)
Spiritual Leftovers feat. Manu Domergue (Poland - France - Ukraine)
Lutsk
Leleka (Germany - Poland - Ukraine)
Jonas Cambien Trio (Norway - Belgium)
Drohobych
Ark Ovrutski New York Quartet feat. Benny Benack (USA)
Silhouette and Vinx (USA - Hungary)
December 15, Saturday
Kiev
Jonas Cambien Trio (Norway - Belgium)
Lviv
Leleka (Germany - Poland - Ukraine)
Aleksandra Kutrzepa Quartet (Poland - France - Ukraine)
Odessa
Andrij Pokaz Trio (Ukraine)
Lutsk
Spiritual Leftovers feat. Manu Domergue (Poland - France - Ukraine)
Silhouette and Vinx (USA - Hungary)
Berdychiv
Ark Ovrutski New York Quartet feat. Benny Benack (USA)
December 16, Sunday
Kiev
Silhouette and Vinx (USA - Hungary)
Odessa
Jonas Cambien Trio (Norway - Belgium)
Lutsk
Aleksandra Kutrzepa Quartet (Poland - France - Ukraine)
Ark Ovrutski New York Quartet feat. Benny Benack (USA)
Berdychiv
Spiritual Leftovers feat. Manu Domergue (Poland - France - Ukraine)
Organizers of Jazz Bez Festival
Art Association "Dzyga"
Dzyga Gallery
Lviv, Ukraine
Information about Lviv Hotels, Hostels, Restaurants on Lviv Map
| | | |
| --- | --- | --- |
| | - please, look at reviews of tourists about our tours | © 2011 - 2022 All rights reserved |