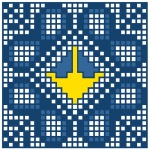 Special Ukraine Tours
Kyiv Tours | Tour Guide


Ukraine Tours with Tour Guide for 105 Percent Satisfaction!

Kyiv Tour Guide | +38 050 936 96 80 |
contact@ukraine-kiev-tour.com
Deriugina Cup in Kiev | On 17th-19th of March 2017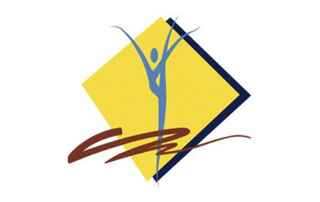 On 17th - 19th of March 2017 in Kiev Palace of Sports will take place Deriugina Cup - international competition in rhythmic gymnastics.
One of the brightest and most ambitious sports show with a glorious history and traditions - Deriugina Cup in 2017 will take place 22-nd time with participation of gymnasts from 28 countries of the world. In March 2017 the prestigious tournament will be timed to anniversary of legendary coach, Hero of Ukraine, President of Ukrainian Federation of Rhythmic Gymnastics - Albina Deriugina which turns 85 years old.
In addition to Deriugina Cup competitive program which will be attended by leading gymnasts from around the world viewers will see large-scale gala performance with assistance of well-known artists and incredible beauty shows by authorship of Irina Deriugina and Irisha Blokhina.
Creative design and flight of fancy will emphasize contemporary decor and innovative technologies that will surprise the audience of the main gymnastic playground of Ukraine.
After a triumphant performance of Anna Rizatdinova in Olympics 2016 Ukraine is experiencing a real boom of rhythmic gymnastics - thousands of talented girls dream to repeat the success and become a winner of prestigious competition. In 2017 as a part of Deriugina Cup will be held the first Junior Tournament which plays an important role for involvement of children and promotion of sports.
Very soon world-class show will take place in the heart of Kiev with numerous foreign guests because Ukrainian School of Rhythmic Gymnastics is recognized worldwide and maintains a leading position in international arena.
Deriugina Cup 2017 in Kiev is going to visit president of International Federation of Gymnastics - Morinari Watanabe who comes to the event specially from Japan.
Deriugina Cup 2017 Program and Results
17.03.2017
10:00 - 10:45 - Individual program of pre juniors 2005 - 2006 (2 types)
Individual program (2006)
Slancheuskaya Polina (BLR) - 23,250
Young Evin (UAE) - 18,050
Zakaryan Zhanna (ARM) - 12,800
Individual program (2005)
Sarkysova Valentina (UKR) - 23,100
Nikitsionak Katsiarina (BLR) - 22,950
Dokutsajaeva Erika (ROU) - 22,700
11:00 - 13:10 - International competition "Deriugina Cup". Individual program of juniors - hoop, ball
Individual program | Hoop and Ball
Salos Anastasiya (BLR) - 29,400
Yaremchuk Oleksandra (UKR) - 28,850
Pochranychnaya Krystyna (UKR) - 28,750
Individual program | Hoop
Pochranychnaya Krystyna (UKR) - 16,050
Salos Anastasiya (BLR) - 16,000
Raits Natalie (ISR) - 15,300
Individual program | Ball
Kapitonova Elisabeth (USA) - 14,750
Salos Anastasiya (BLR) - 13,400
Raits Natalie (ISR) - 13,350
13:30 - 14:00 - International competition "Deriugina Cup". Group exercises of juniors - 5 pairs of maces
Group Exercises
Italy - 16,050
Ukraine - 15,800
Israel - 15,750
15:00 - 15:30 - Official opening of International competitions and Grand Prix "Deriugina Cup" with performance of famous Ukrainian rhythmic gymnasts Ganna Rizatdinova and Victoria Mazur
15:30 - 19:30 - Competition Grand Prix. Qualifying competitions in the all-around
All-around | Individual Program
Khonina Polina (RUS) - 68,800
Bravikova Yuliya (RUS) - 65,850
Filanovski Victoriya (ISR) - 65,800
Taseva Katrin (BUL) - 63,600
Mazur Victoriya (UKR) - 63,150
19:30 - 20:00 - Award Ceremony of winners of Grand Prix
18.03.2017
10:00 - 10:30 - Individual program of pre juniors 2007-2008 (2 types)
Individual Program (2007)
Savina Nikol (UKR) - 22,400
Kalinina Mariya (LAT) - 20,750
Ivashchenko Vitalina (UKR) - 20,450
Individual Program (2008)
Meysembourg Lolly (LUX) - 15,750
Pask Elizabeth (UAE) - 14,450
10:45 - 13:00 - International competition "Deriugina Cup". Individual program of juniors - clubs, ribbon
All-around (2003)
Pochranychnaya Krystyna (UKR) - 59,100
Kapitonova Elisabeth (USA) - 51,850
Lyubcheva Veronika (BUL) - 48,750
All-around (2002)
Salos Anastasiya (BLG) - 59,500
Raits Natalie (USA) - 56,400
Mailat Denisa (ROU) - 53,650
13:00 - 13:30 - International competition "Deriugina Cup". Group exercises of juniors - 5 pairs of maces
Group exercises
Italy - 32,450
Israel - 32,000
Ukraine - 31,750
13:30 - 14:45 - International competition "Deriugina Cup". Individual program of seniors - hoop, ball
Individual program
Isachanka Juliya (BLR) - 32,650
Evchik Juliya (BLR) - 31,250
Zvonaryova Diana (KAZ) - 28,350
Verdes Andrea (ROU) - 28,250
Olkhovskaya Juliya (UKR) - 27,900
Budginas Brigita (USA) - 27,900
14:45 - 15:15 - International competition "Deriugina Cup". Group exercises of seniors - 5 hoops, 2 skipping ropes and 3 balls
All-around
Ukraine - 34,650
Latvia - 30,350
Norway - 23,850
15:15 - 16:00 - Awards ceremony of winners
- Individual program of pre juniors 2007-2008
- Individual program of pre juniors 2005-2006
- Individual program of juniors
- Group exercises of juniors
- Group exercises of seniors
17:00 - 19:00 - Competition Grand Prix. Finals in individual exercises
Finals Grand Prix | Hoop
Filanovski Victoriya (ISR) - 17,800
Bravikova Juliya (RUS) - 16,850
Mazur Victoriya (UKR) - 16,650
Finals Grand Prix | Ball
Taseva Katrin (BUL) - 17,500
Khonina Polina (RUS) - 17,350
Filanovsky Victoriya (ISR) - 17,200
Finals Grand Prix | Clubs
Bravikova Yuliya (RUS) - 17,800
Khonina Polina (RUS) - 17,250
Filanovsky Victoriya (ISR) - 17,100
Finals Grand Prix | Ribbon
Bravikova Yuliya (RUS) - 17,850
Khonina Polina (RUS) - 16,400
Filanovsky Victoriya (ISR) - 16,300
Diachenko Olena (UKR) - 16,300
19:00 - 19:30 - Awards ceremony of winners of Grand Prix finals
20:00 - Gala-concert
19.03.2017
13:00 - 14:15 - International competition "Deriugina Cup". Individual program of seniors - clubs, ribbon
Final | Individual Program
Evchik Julia (BLR) - 64,050
Budginas Brigita (USA) - 55,900
Zvonaryova Diana (KAZ) - 55,450
Fotieva Victoria (URK) - 54,050
Verdes Andrea (ROU) - 53,600
14:30 - 15:00 - International competition "Deriugina Cup". Finals in group exercises of juniors
Final | Group Exercises
Italy - 16,150
Bolgaria - 15,300
Ukraine and Israel - 15,100
15:15 - 17:00 - International competition "Deriugina Cup". Junior finals
Final | Hoop
Pohranichna Kristina (UKR) - 16,050
Raits Natalie (USA) - 15,800
Mailat Denisa (ROU) - 15,450
Final | Ball
Salos Anastasia (BLR) - 15,900
Mailat Denisa (ROU) - 15,750
Pohranichna Kristina (UKR) - 15,600
Final | Clubs
Pohranichna Kristina (UKR) - 16,450
Raits Natalie (USA) - 15,850
Kovalenko Darya (KAZ) - 14,350
Final | Ribbon
Pohranichna Kristina (UKR) - 16,000
Raits Natalie (USA) - 15,000
Salos Anastasia (BLR) - 14,600
17:15 - 17:45 - International competition "Deriugina Cup". Finals in group exercises of seniors
Final | 5 Hoops
Latvia - 15,350
Ukraine - 14,600
Hungary - 12,400
Final | 3 Balls and 2 Ropes
Ukraine - 18,000
Hungary - 14,600
Latvia - 13,500
17:45 - 18:15 - Awards ceremony of winners
- Junior finals
- Finals in group exercises of juniors
- Individual program of seniors
- Finals in group exercises of seniors
18:30 - Gala-concert
Organizers of Deriugina Cup in Kiev
Ukrainian Federation of Rhythmic Gymnastics
Palace of Sports
Kiev, Ukraine
Information about Kiev Hotels, Hostels, Restaurants, Supermarkets on Kiev Map
| | | |
| --- | --- | --- |
| | - please, look at reviews of tourists about our tours | © 2011 - 2022 All rights reserved |