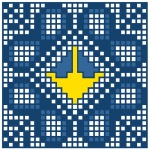 Special Ukraine Tours
Kyiv Tours | Tour Guide


Ukraine Tours with Tour Guide for 105 Percent Satisfaction!

Kyiv Tour Guide | +38 050 936 96 80 |
contact@ukraine-kiev-tour.com
Kholodnyi Yar Festival | On 7th - 9th of July 2017 | Hrushkivka

On 7th - 9th of July 2017 in Hrushkivka, Cherkasy region will be held Kholodnyi Yar Festival - all-Ukrainian music, informational and educational festival.
Kholodnyi Yar Festival includes: musical and humor scene, literary offensive, Kholodnyi Yar tours, sports competitions, playgrounds, lectures on history and thematic historical exhibitions.
During the festival excursions to Kholodnyi Yar will be organized. Guests and tourists will be able to visit the main historical and cultural sights accompanied by local historians and guides.
On the territory of the festival there is a tent camp. For children a playground with trampolines and swings will be provided. The older children will be able to shoot a bow and a pneumatic rifle in the dash, take part in master class of pottery, compete in mobile games as well as participate in quests and other interesting master classes.
This year during the festival a mini-soccer tournament will take place for Kholodnyi Yar Cup and master classes on Melee Gopac - Ukrainian martial arts.
During Kholodnyi Yar Festival there is a strict prohibition of alcohol use on the territory!
Kholodnyi Yar Festival Music Bands
- Tartak
- Tin Sonzya
- Go-A
- DrimbaDaDiga
- ViyWOW
- Joryj Kłoc
- KRUT
- Natolich
- Iron Cross
- Milky Way
- Violet
- Novimniy Kuden
- Prostir

Night acoustics: Muharsky, Orest Lutiy, Piano Extremist, Christina Panasyuk and others.
Malayrove source: Kononovich, Shklyar, Syrotyuk, Shevcharyk, Steblivsky, Podobed, Tilishchak, Project R.I.D., Katorozh, Farion, Kulakova and others.
Kholodnyi Yar Festival Program
07.07.2017, Friday
09:00 - 13:00 - arrival of participants
13:00 - opening of the first festival day
13:00 - 19:00 - functioning of fair of masters
13:00 - 19:00 - functioning of food court
13:00 - 15:00 - master classes from folk artists
14:00 - 19:00 - Yuri Syrotyuk "Bandera Readings", Leonid Kononovich "Chigirinsky Centurion", Polina Kulakova "Corso"
18:40 - master-class and demonstrative performance of Melee Gopac - Ukrainian martial art
19:00 - 23:00 - musical part (Prostir, Natolich, Joryj Kłoc, Tin Sonzya)
23:00 - 01:00 - Night Acoustics (PianoExtremist, Only Light, Christina Panasyuk)

08.07.2017, Saturday
10:00 - opening of the second festival day
10:00 - morning charge
10:00 - poetry battles (final and rewarding in the evening)
10:00 - 14:00 - Kholodnyi Yar tour
10:00 - start of mini-football tournament
10:00 - 15:00 - sports competitions, show performances, master classes in various sports
11:00 - beginning of quest "Testament"
10:00 - 19:00 - functioning of fair of masters
10:00 - 19:00 - functioning of food court
11:00 - 19:00 - functioning of children playground
12:00 - 15:00 - master classes from folk artists
13:00 - 19:00 - Pavel Podobed "From Konotop to Arizona: unpublished history of the Army soldiers of UNR", Volodymyr Tilishchak "1930. U.S.R.R.R. Uprising", Yarina Katorozh "Stozhar", Yuriy Ruf "Vector of Resistance", Andriy Kogut - Director of Security Service of Ukraine Archive
18:40 - demonstrative performance of Military-Patriotic Club Horting "Cossack" and Sports Club Horting "Galician Lions"
19:00 - 23:00 - musical part (KRUT, Viy, Milky Way, Go-A)
23:00 - 01:00 - Nighttime acoustics (Antin Muharsky with participation of Orestes Lyutoh and others)

09.07.2017, Sunday
10:00 - opening of the third festival day
10:00 - morning charge
10:00 - 13:00 - Kholodnyi Yar tour
10:00 - 19:00 - functioning of the fair of masters
10:00 - 19:00 - functioning of the food court
11:00 - start of session of simultaneous game of checkers and tournament of checkers
11:00 - 19:00 - functioning of children playground
14:00 - 19:00 - Vasyl Shklyar - communication with the author and excerpts from the new book "Troscha", Yevgeny Steblivsky "Zvenigora, Shabla on Commissioner", "Kiborgs", Irina Farion "Language is the first and the last state protection bastion", Project RID - lecture + interactive, Nazariy Shevcharik "Five as One"
14:00 - tournament on armresling
14:00 - 15:00 - finals of mini-football tournament
15:00 - 17:00 - Cossack fun - dragging the rope and lifting weights
19:00 - rewarding winners of mini-football tournament
19:00 - 23:00 - musical part (Iron Cross, Novimniy Kuden, Violet, DrymbaDaZiga, Tartak)
23:00 - Final Camp Fire
Organizers of Kholodnyi Yar Festival in Hrushkivka
Kholodnyi Yar Festival Team
Kholodnyi Yar
Cherkasy, Ukraine
Information about Cherkasy Hotels, Hostels, Restaurants on Cherkasy Map
| | | |
| --- | --- | --- |
| | - please, look at reviews of tourists about our tours | © 2011 - 2022 All rights reserved |