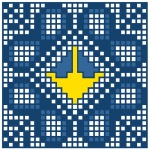 Special Ukraine Tours
Kyiv Tours | Tour Guide


Ukraine Tours with Tour Guide for 105 Percent Satisfaction!

Kyiv Tour Guide | +38 050 936 96 80 |
contact@ukraine-kiev-tour.com
Helicopter Circumnavigation by helicopter Bell 407 | World Around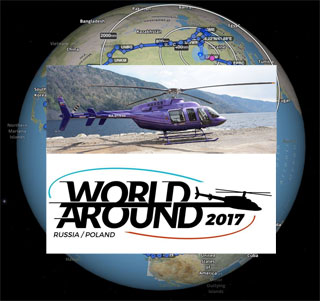 On 17th of April 2017 starts international Russian-Polish Helicopter Circumnavigation by helicopter Bell 407 to perform round-the-world helicopter flight during April - June 2017.
Start of Helicopter Circumnavigation will be at 10:00 am LT from Konakovo, Russia.
Helicopter Circumnavigation by Helicopter Bell 407 | Tracking of Current Position
For tracking of helicopter Bell 407 during the helicopter circumnavigation by track service "inReach", please, visit the page:

https://share.garmin.com/SotnikovMaxim or https://share.delorme.com/MarcinSzamborski (Actual)

On this page in real time the current location of the helicopter Bell 407 (RA-01930) is displayed. It does not require any user names and passwords. In the upper right corner on the page there is an option to select the language. The button "Information Filters on Map" also is good to use for selection of the range of dates and flight time.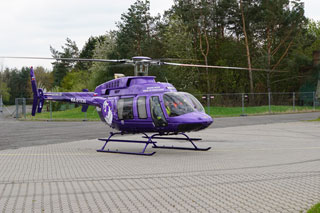 To follow updates, pictures and videos of the helicopter circumnavigation - please, visit: https://www.facebook.com/WorldAround2017/
Helicopter Circumnavigation by Helicopter Bell 407 | Main Mission
- Friendship between nations through sport
- Promotion of Helicopter Sports in the world
- Visit airfields in Europe, Canada, Russia to meet pilots, helicopter teams, friends from countries participating in the helicopter sport competitions
- Set a FAI record (speed over a recognized course) on the first leg - Russia-Poland (Konakovo - Warsaw)
- Flight is also dedicated to several historical dates:
50th anniversary of the first record nonstop flight across the Atlantic of two Sikorsky HH-3E Sea King (S-61) helicopters (01.06.1967) - current FAI records NN 2091, 2092 (speed over a recognized course)
70th anniversary of Moscow Helicopter Plant (Mil) (12.12.1947)
70th anniversary of first Kamov helicopter flight - Kamov-8 (12.11.1947)
65th anniversary of first serial manufacturing of Mil-1 helicopter (1952)

Helicopter Circumnavigation by Helicopter Bell 407 | Team
Pilots and Crew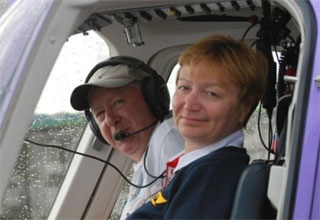 Maxim Sotnikov (Russia)
Pilot-in-command, commander of the expedition. Age 59. Logged 2600 hours on helicopters R-44 and Bell-407. First Vice-President of Federation of Helicopter Sports of Russia, member of Russian National Helicopter Team. Nuclear physicist by education, PhD in physics, now is engaged in real estate development business. World Champion in 2 events, bronze-winner in World Overall (2012). Three times Overall Champion of Russia. More than 30 gold awards in Open Championships in Europe. Awarded a Paul Tissandier Diploma for his remarkable services to cause of Aviation and Sporting Aviation.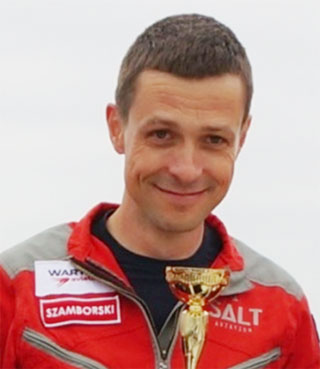 Natalia Sotnikova (Russia)
Navigator. Age 61. Started to fly helicopters in 2009, rated for helicopter R44 and Bell 407, total time on helicopters - 400 hours. Nuclear physicist by education, PhD in physics, worked as a scientist in Moscow State University for more than 20 years. Specialist of Russian National Helicopter Team. Maxim and Natalia travel a lot by helicopters, both for holidays and for participating in International Helicopter Championships and competitions. Natalia usually responds for the route planning and photo and video materials.
Marcin Szamborski (Poland)
Co-pilot. Age 44. Rated for helicopters R22, R44, R66 and Bell 407, total flying time on helicopters - 2500. Commercial helicopter pilot and instructor, co-owner of Salt Aviation - aviation school and air taxi company. Vice-president of CIG FAI. Vice president of Aviation Association "Helisport", one of the organizers of 15th World Helicopter Championship in Poland (2015). Captain of Polish National Helicopter Team. Silver-winner in World Air Games (2015). Graduated from Social Psychology University. Former skydiver with 1200+ jumps experience. Father of 3 kids.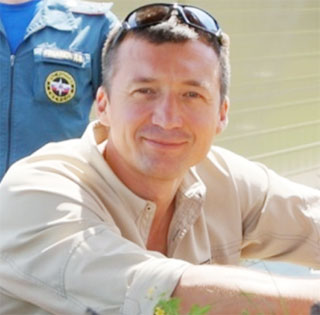 Mikhail Movshin (Russia)
Crew member. Age 44. Professional pilot-instructor on rotary (3100 hours) and fixed wing (1300 hours). Rated for helicopters AW-119, Bell-407, Bell-429, R-66, R-44. Experience in complex flights in high-risk environments, in high altitude mountain, Arctic and desert flying operations. Mikhail will change Natalia during over Atlantic ocean flight.
Helicopter Sport Conquest the World
Helicopter sport was born in Russia in 1958. First World Helicopter Championship (WHC) supported by FAI was held in Germany in 1971.
Since then 15 world championships were carried out, where competitors from 25 countries participated. Hosting countries were Germany, UK, USSR, Poland, France, Russia, USA and Austria.
In 2018 16th WHC will take place in Belarus. Twice helicopter athletes participated in World Air Games – Olympics analogue in different aviation sports (2009, 2015) and their performances were always among the most brightest during the Games. Helicopter sport develops under supervision of FAI Rotorcraft commission (CIG FAI) headed by Jacques Berlo (Belgium).
Helicopter sport is successfully developing. In 2017 at the first time of the helicopter sport history the World Cup in Helicopter Races will be held. It is going to take place in 7 countries.
Stops and press conferences on the way of Round-the-World Flight are planned in the countries - participants of the helicopter sport events: Belarus, Poland, Czech Republic, Austria, Germany (involving Swiss), Belgium, France, UK, Canada and different cities of Russia.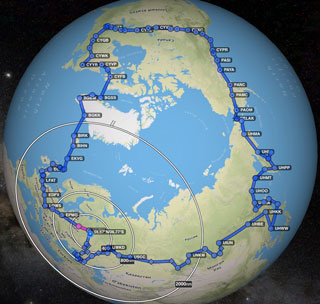 Helicopter Circumnavigation by Helicopter Bell 407 | Itinerary
Total disctance of helicopter circumnavigation is around 37 000 km.
- Konakovo, Russia
- Vitebsk, Belorus
- Warsaw, Poland
- Podhořany u Ronova, Czech Republic
- Salzburg, Austria
- Worms, Germany
- St.Hubert, Belgium
- Le Touquet, France
- Denham, UK
- Bristol, UK
- Carlisle, UK
- Oban, Scotland
- Wick, Scotland
- Sumburgh, Shetland Islands, Scotland
- Scatsta, Shetland Islands, Scotland
- Vagar, Faroe Islands, Denmark
- Hofn, Iceland
- Reykjavik, Iceland
- Isafjordur, Iceland
- Kulusuk, Greenland
- Narsarsuaq, Greenland
- Nuuk, Greenland
- Sisimiut, Greenland
- Iqaluit, Canada
- Quaqtag, Canada
- Kuujjuaq, Canada
- Schefferville, Canada
- Wabush, Canada
- Baie-Comeau, Canada
- Quebec, Canada
- St.-Hubert, Canada
- Montreal, Canada
- North Bay, Canada
- Wawa, Canada
- Marathon, Canada
- Sioux Lookout, Canada
- Winnipeg , Canada
- R.J.Andrew Field Regional, Canada
- Swift Current, Canada
- Medicine Hat, Canada
- Cranbrook, Canada
- Pentinkton, Canada
- Pitt Medadows, Canada
- Vancouver, Canada
- Port Hardy, Canada
- Prince Rupert, Canada
- Ketchikan Int., USA
- Sitka Rocky Guttierez, USA
- Yakulat, USA
- Anchorage, USA
- Mc Grath, USA
- Nome, USA
- Lavrentiya, Russia
- Providenia Bay, Russia
- Anadyr, Russia
- Telichiki, Russia
- Ust-Kamchatsk, Russia
- Nikolskoye, Russia
- Yelizovo, Russia
- Karimay, Russia
- Ust-Khayryuzovo, Russia
- Magadan, Russia
- Okhotsk, Russia
- Munuk, Russia
- Chumikan, Russia
- Nikolayevsk-on-Amur, Russia
- Zonalnoye, Russia
- Khomutovo, Russia
- Edinka, Russia
- Knevichi, Russia
- Dalnerechensk, Russia
- Khabarovsk, Russia
- Troitskoe, Russia
- Khurba, Russia
- Briakan, Russia
- Zeya, Russia
- Tynda, Russia
- Tupik, Russia
- Nizhneangarsk, Russia
- Ust-Barguzin, Russia
- Ulan-Ude, Russia
- Irkutsk, Russia
- Bratsk, Russia
- Cheremshanka, Russia
- Abakan, Russia
- Karasuk, Russia
- Mochishche, Russia
- Omsk, Russia
- Balandino, Russia
- Pervushino, Russia
- Kurkachi, Russia
- Dubki, Russia
- Erzovka, Russia
- Potapov, Russia
- Afipsky, Russia
- Olginskaya, Russia
- Voronezh, Russia
- Konakovo, Russia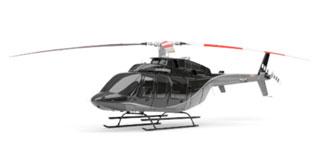 Helicopter Bell 407 Specification
Speeds at max gross weight
Max Cruise - 246 km/hour
Range at VLRC - 624 km
Max Endurance - 4 hours
Capacities
Standard Seating - 1+6
Standard Fuel - 483.8 litres
Aux Fuel - 71.9 liters
Weights
Empty Weight (Standard Configuration) - 1,221 kg
Useful Load (Internal, Standard Configuration) - 1,047 kg
Max Gross Weight (Internal) - 2,268 kg
Powerplant
1 Allison 250-C47B turboshaft, 813 shp, 606 kW
Organizers of Helicopter Circumnavigation by Helicopter Bell 407
Maxim Sotnikov (Russia) and Marcin Szamborski (Poland)
Around the World
Konakovo, Russia
Helicopter Circumnavigation by helicopter Bell 407 | Pictures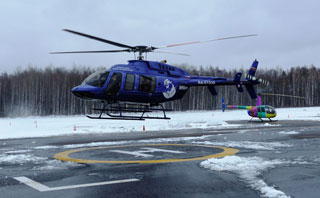 Beginning of helicopter circumnavigation by helicopter Bell 407 in Konakovo, Russia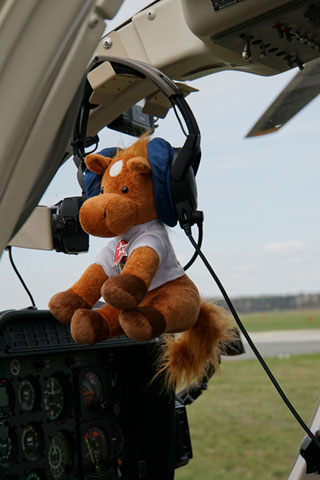 Talisman of helicopter circumnavigation by helicopter Bell 407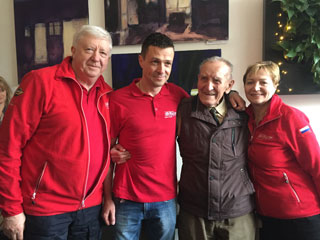 Meeting with famous helicopter pilot Richard Witkowski in Warsaw, Poland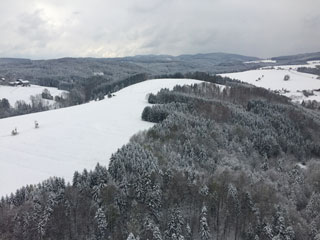 Mountains in the snow while helicopter flight to Salzburg, Austia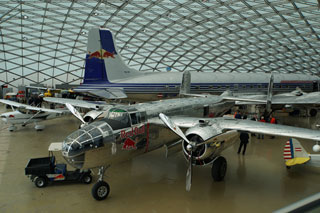 RedBull Hangar in Salzburg, Austia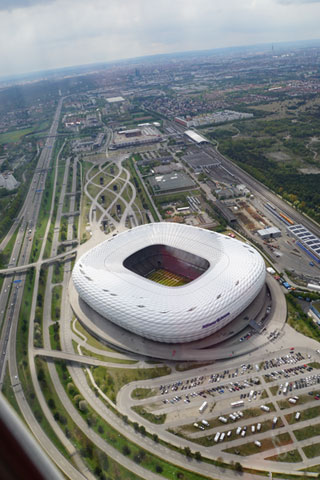 Helicopter Bell-407 RA-01930 in Germany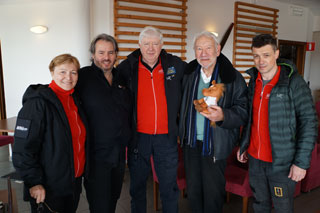 Meeting with friends in Belgium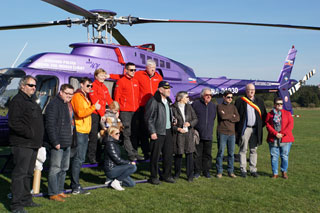 Meeting with friends in Belgium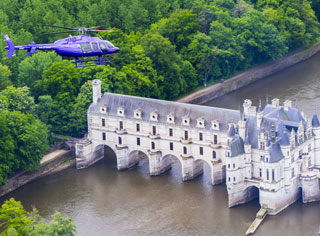 Helicopter Bell-407 RA-01930 in France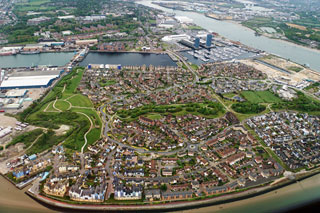 Helicopter Bell-407 RA-01930 flight from France to UK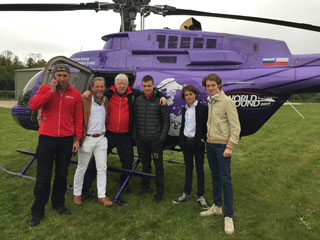 Meeting with Quentin Smith in HQ Aviation in Denham, UK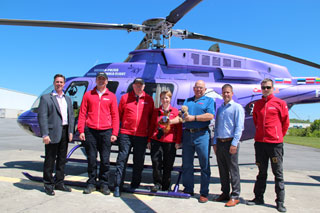 Meeting with Bell Helicopter Team in Bell Helicopter 89TN, Tennessee, USA
| | | |
| --- | --- | --- |
| | - please, look at reviews of tourists about our tours | © 2011 - 2022 All rights reserved |