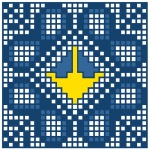 Special Ukraine Tours
Kyiv Tours | Tour Guide


Ukraine Tours with Tour Guide for 105 Percent Satisfaction!

Kyiv Tour Guide | +38 050 936 96 80 |
contact@ukraine-kiev-tour.com
Plug-In Ukraine Electric Cars Expo | On 10th-12th of June 2016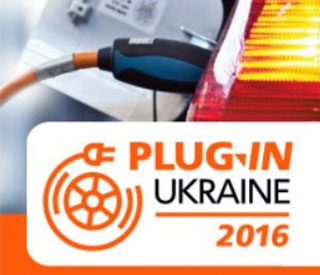 On 10th - 12th of June 2016 in exhibition center KyivExpoPlaza will take place Plug-In Ukraine - the first electric cars expo to promote environmentally friendly transport and increase sales of electric cars in Ukraine.
Plug-In Ukraine Main Sections
- Electric cars: BMW i3 Rex, BMW i3, Mercedes-Benz B-Class Electric Drive, Nissan Leaf, Nissan ENV 200, Tesla, Renault, Garia Golf 2+2, Synchronous
- Hybrid cars with support of electric charge
- Electric motorcycles, mopeds, scooters: Skaut U1, Skaut U2, Leopard, Koala, Fitrider, Carbonrider
- Electric bikes: Gocycle G3, Prophete, Rex, Electric Enduro Adrenaline bike, Electric Enduro Stayer bike
- Electric cars for children
- Charging stations: Eline, Rawicom, Eco Cars, LTavan, Oxygen
- Batteries, motors, controllers
- Software for electric cars
- Accessories: cables, adapters and more
- Service
- Leasing
Plug-In Ukraine Program
10.06.2016, 10:00-19:00
Conference hall №1
14:30-16:30 - Roundtable "Adoption of law №1912 as a factor of development of electric cars in Ukraine"
Speaker's Zone №1
12:00-12:30 - Eco-thinking as a result of use of electric vehicles
12:30-13:00 - Experience of Volkswagen T5 re-equipment to electric van
13:00-13:30 - Speach of Yuriy Tamm
14:00-17:00 - Electric Vehicle and Infrastructure Meeting 2016 is an international event organized by EVIM International Project which will be held this summer in Ukraine. EVIM Central Europe in 2016 and Kyiv Summer Session dedicated to development of electron transport, infrastructure for charging batteries and servicing of electric cars in Ukraine to ensure prospects widespread use of electric cars by private, corporate, municipal and government users.
Main topics of Electric Vehicle and Infrastructure Meeting 2016 (EVIM):
- Opportunities and development of electric vehicles (EV) and hybrid vehicles are recharged in Ukraine. Development of EV distribution and service network.
- Cities and long-distance charging infrastructure for electric vehicles in Ukraine. Market chargers. The current situation, achievements and future. Infrastructure development: visions and opportunities.
- Development of use of electric vehicles in commercial activities and municipal services (public transport, delivery, taxis, mail delivery,
Languages: English, Ukrainian and Russian.
11.06.2016, 10:00-19:00
Conference hall №1
11:00-14:00
- Made in Ukraine. Production of electric transport in Ukraine: pros and cons
- Realities and perspectives of series production of electric vehicles in Ukraine
- Production of electric transport in Ukraine. Problems and prospects
- Industrial design in Ukraine: today status and the near future
Speaker's Zone №1
12:00-12:30 - You have the unique opportunity to attend scientific Tesla Show in which will conduct experiments with electricity. During Tesla Show visitors of event will find out:
- What is the current and the lightning
- Why when combing hair it stands on end
- How to catch plasma rays
- How to charge swords of Jedi knights
And yet look at:
- Prototype of weapon of the future of science fiction films - Coilgun (Gauss rifle)
- Mysterious invention of Nikola Tesla and feel the electricity hit of 50 000 volts without any consequences.
12:30-13:00 - Trends in the construction of homemade electric cars in Ukraine
13:00-14:00 - Electric cars loans as a mechanism to enhance market electric vehicles
14:00-14:30 - Myths about electric cars
12.06.2016, 10:00-17:00
Speaker's Zone №1
11:00-12:00 - Everything you wanted to know about electric cars. Is it possible to charge electric car of ordinary socket? What cruising range of electric cars on a single charge in the winter? How much does it cost to buy electric car? How much spend a month with electric car?
12:00-12:30 - Tesla Show
12:30-13:30 - Electric cars loans as a mechanism to enhance market electric vehicles
13:30-14:30 - Tesla Show
Plug-In Ukraine Tiskets
Adult and children fee: 80 UAH (around 4 US dollars)
Organizers of Plug-In Ukraine
Exhibition Company Euroindex
KyivExpoPlaza
Kiev, Ukraine
Information about Kiev Hotels, Hostels, Restaurants, Supermarkets on Kiev Map
| | | |
| --- | --- | --- |
| | - please, look at reviews of tourists about our tours | © 2011 - 2022 All rights reserved |