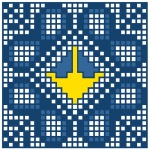 Special Ukraine Tours
Kyiv Tours | Tour Guide


Ukraine Tours with Tour Guide for 105 Percent Satisfaction!

Kyiv Tour Guide | +38 050 936 96 80 |
contact@ukraine-kiev-tour.com
JazzBez Festival | On 2nd-11th of December 2016 in Lviv | Program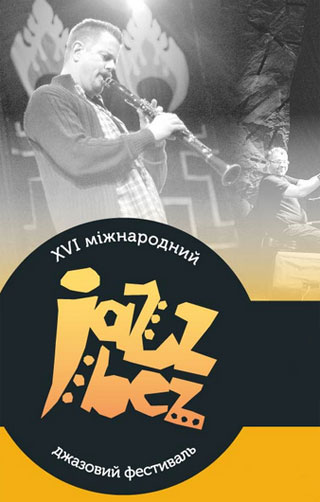 On 2nd - 11th of December 2016 in cities of Ukraine and Poland will take place JazzBez Festival - XVI international jazz festival.
JazzBez Festival will cover Kiev, Kharkiv, Ternopil, Uzhgorod, Lutsk, Rivne, Ivano-Frankivsk, Kramatorsk and Polish Przemysl, Lublin, Bialystok, Wroclaw, Warsaw and Novica village. The festival heart is in Lviv.
Lviv unites all jazzmen who then perform concerts in cities of Ukraine and Poland. Here will be longest jazz sounds and Lviv audience listen to the best musicians from USA, Canada, Japan, Italy, Spain, Luxembourg, Belgium, Germany, Sweden, Moldova, Poland and Ukraine.
Concerts take place in Lviv Philharmonic and evening jam sessions for musicians and jazz lovers in Art Gallery Dzyga.
Besides jazz concerts of the festival will take place jazz workshops and scientific conference. For Ukrainian musicians for two days prepared workshops of American legendary bassist David Friesen and famous Polish singer and teacher of Music Academy in Katowice - Grzegorz Karnas.
JazzBez Festival Program
Ukraine
Lviv
Lviv Philarmonic (7, Chaikovskoho st.)
02.12.2016, 19:00
Karnas-Gnydyn Quartet (POL-UKR)
Carlos López - Letters From København (ESP-SWE-POL)
03.12.2016, 19:00
Budniak / Bakovsky INTERMEDIUM QUINTET (POL-CUB-UKR)
Sisters in Jazz (USA-POL-JAP-SWE-ITA)
04.12.2016, 19:00
David Friesen & Andrew Arnautov Project (USA-UKR)
Skicki-Skiuk (POL)

09.12.2016, 19:00
NEW BRAIN TRIO & Michael Balog (UKR)
Pol Belardi Force (LUX)

10.12.2016, 19:00
Karasiewicz Power Set (POL)
REDNAXELA (USA-CAN-DEU-BEL)

11.12.2016, 19:00
Dzyga Jazz Quintet (UKR)
KEN VANDERMARK - MARK TOKAR - KLAUS KUGEL (USA- UKR -DEU)
Kiev
Club "Closer" (31, Nyzhniojurkivska str.)
08.12.2016
Skicki-Skiuk (POL)
Kharkiv

06.12.2016
Skicki-Skiuk (POL)
Budniak / Bakovsky INTERMEDIUM QUINTET (POL-CUB-UKR)
Lutsk
The Puppet Theatre (18, Kryvyj val st.)
09.12.2016
Skicki-Skiuk (POL)
REDNAXELA (USA-CAN-DEU-BEL)

10.12.2016
Budniak / Bakovsky INTERMEDIUM QUINTET (POL-CUB-UKR)
Sisters in Jazz (USA-POL-JAP-SWE-ITA)

11.12.2016
Pol Belardi Force (LUX)
Karasiewicz Power Set (POL)
Ternopil
Taras Shevchnko Academic Drama Theatre (22, Taras Shevchenko ave.)
02.12.2016
Budniak / Bakovsky INTERMEDIUM QUINTET (POL-CUB-UKR)
Carlos López - Letters From København (ESP-SWE-POL)

02.12.2016
Skicki-Skiuk (POL)
David Friesen & Andrew Arnautov Project (USA-UKR)

02.12.2016
Karnas-Gnydyn Quartet (POL -UKR)
Sisters in Jazz (USA-POL-JAP-SWE-ITA)
Uzhhorod
Ilko Gallery (28, Koshycka st.)

07.12.2016
Sisters in Jazz (USA-POL-JAP-SWE-ITA)
Rivne

01.12.2016
Palace of Culture
Carlos López - Letters From København (ESP-SWE-POL)
Dzyga Jazz Quintet (UKR)
02.12.2016
Jazz.Club
Skicki-Skiuk (POL)
03.12.2016
Jazz.Club
Karnas-Gnydyn Quartet (POL -UKR)
Іvano-Frankivsk

04.12.2016
Budniak / Bakovsky INTERMEDIUM QUINTET (POL-CUB-UKR)
10.12.2016
Skicki-Skiuk (POL)
Kramatorsk

07.12.2016
Skicki-Skiuk (POL)
«Ground Beat» (UKR)
Poland
Warsaw
Teatr Capitol
30.11.2016, 19:00
Sisters in Jazz (USA-POL-JAP-SWE-ITA)

01.12.2016, 19:00
Karnas-Gnydyn Quartet (POL -UKR)
Bialostok
Club "Zmiana Klimatu"

01.12.2016, 19:00
Sisters in Jazz (USA-POL-JAP-SWE-ITA)

02.12.2016, 19:00
Jorgos & Antonis Skolias «KOLOS» (POL)

03.12.2016, 19:00
Mateusz Pospieszalski Quartet «Tra La La» (POL)

04.12.2016, 19:00
Oleś Brothers & Antoni Ziut Grala «PRIMITIV» (ITA- POL)
Mikołaj Trzaska & Jacek Mazurkiewicz «NIGHTLY FORESTER» (POL)

Wroclaw
Vertigo Jazz Club

26.11.2016, 20:00
Sisters in Jazz (USA-POL-JAP-SWE-ITA)

Lublin

07.12.2016, 19:00
David Friesen & Andrew Arnautov Project (USA-UKR)

08.12.2016, 19:00
Karnas-Gnydyn Quartet (POL -UKR)
09.12.2016, 19:00
Budniak / Bakovsky INTERMEDIUM QUINTET (POL-CUB-UKR)
Sisters in Jazz (USA-POL-JAP-SWE-ITA)

Przemyśl
Centrum Kulturalne w Przemyslu

09.12.2016, 19:00
Karnas-Gnydyn Quartet (POL -UKR)
Karasiewicz Power Set (POL)
10.12.2016, 19:00
Dzyga Jazz Quintet (UKR)
Pol Belardi Force (LUX)
11.12.2016, 19:00
Budniak / Bakovsky INTERMEDIUM QUINTET (POL-CUB-UKR)
Sisters in Jazz (USA-POL-JAP-SWE-ITA)

Novica

02.12.2016, 20:00
Nowica 9 (POL)
Kraas (POL)

03.12.2016, 17:00
Mark Tokar Trio (UKR)
Piotr Damasiewicz Quintet (POL)
Poznań
Blue Note Jazz Club

29.11.2016, 19:00
Sisters in Jazz (USA-POL-JAP-SWE-ITA)

Organizers of JazzBez Festival
Dzyga
Ukrainian and Polish Cities
Ukraine, Poland
Information about Lviv Hotels, Hostels, Restaurants on Lviv Map
| | | |
| --- | --- | --- |
| | - please, look at reviews of tourists about our tours | © 2011 - 2022 All rights reserved |